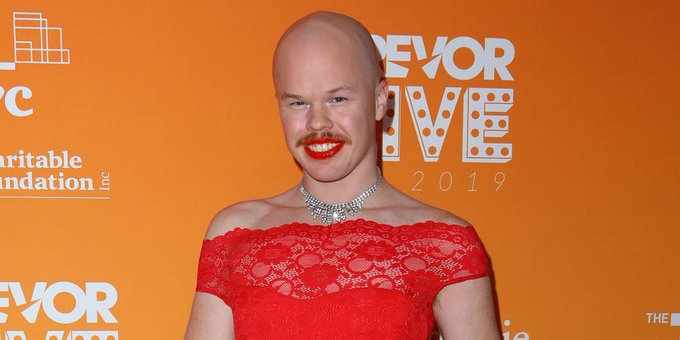 The media hailed Sam Brinton as the first transvestite to serve as the deputy assistant secretary of Spent Fuel and Waste Disposition in the Office of Nuclear Energy.
The rest of us knew bald, mustachioed men in dresses should not be running the government because if they cannot govern themselves, how can they govern others?
And Brinton cannot. As expected, he crashed and burned. He has been charged with stealing women's luggage at two airports. The Biden administration canned him. If the charges are true, they show a man who is a slave to his impulses. He needs a checkup from the neck up.
But he's LGBT and therefore exempt in our society from rules and standards.
For example, if a Christian teacher began talking about the Bible and his weekend at a religious retreat to his kindergarten students at a public school, he would be fired so fast, his Bible would spin.
But half the country now believes LGBT teachers have the right to blab about their weekend orgy. A law to ban this kind of talk in Florida faced opposition from Disney.
Librarians meanwhile are demanding that schools stock books that depict children engaged in homosexual activity. The laws against child pornography need to be enforced.
What does this have to do with our drag princess nuclear engineer?
Fox reported, "Sam Brinton, the non-binary former federal government official who is now facing the possibility of significant prison time, played a key role in developing a model school policy adopted in multiple states that instructs school districts to keep 'unaffirming' parents in the dark about a potentially suicidal child's gender identity or sexual orientation.
"Brinton, a biological male who gained notoriety for being one of the U.S. government's first non-binary officials, was recently fired from the Office of Nuclear Energy, an agency of the Department of Energy, after being charged with stealing airport luggage on multiple occasions.
"Before joining the federal government, Brinton was in charge of advocacy and government affairs at the LGBTQ youth suicide prevention nonprofit The Trevor Project, where he helped craft a 'Model School District Policy on Suicide Prevention' in 2019 along with the American Foundation for Suicide Prevention, the American School Counselor Association and the National Association of School Psychologists.
"Brinton cheered the model at the time, saying it's imperative for school suicide prevention policies to be LGBTQ competent."
Given his behavior, LGBTQ competent is an oxymoron.
I have nothing against the LGBT people. I just don't want them around children. I don't want anyone so obsessed with sex hanging around kids.
This is unacceptable behavior and yet we as a society accept it.
***
This week's Substack column is, "The dummy who invented the artificial heart."
It will post at noon Eastern.