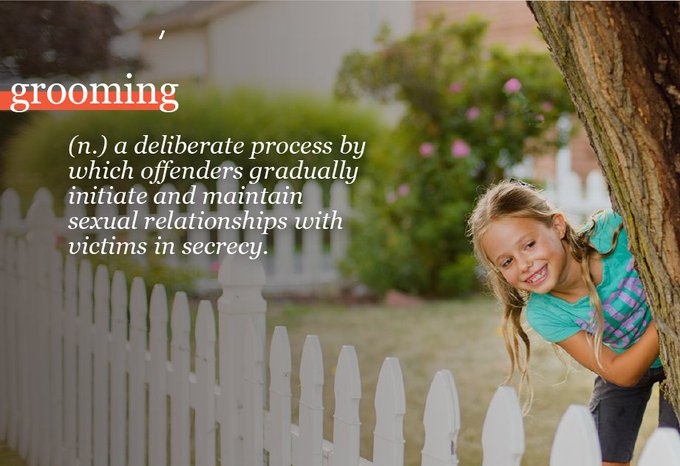 CNN proclaimed, "Dictionary.com's word of the year is 'woman.'"
That's a pretty neat trick considering Biden's nominee for the Supreme Court told Congress she could not define what a woman is. The Biden administration is loaded with geniuses.

Meriam-Webster chose
gaslighting as its word of the year. It defined the word as "the act or practice of grossly misleading someone especially for one's own advantage."
The word in that connotation comes from Gaslight, a play from 84 years ago that was made into a movie.
Oxford chose as its word of the year goblin mode. They aren't so good at math are they? Oxford defined goblin mode as "a type of behavior which is unapologetically self-indulgent, lazy, slovenly, or greedy, typically in a way that rejects social norms or expectations."
Sounds like a typical day for a Gen Z.
They are all wrong.
Groomer is the word of the year because it serves as the dividing line between the sane who live in this country and the insane people who run its government.
A groomer grooms and the third definition of grooming says "the action of attempting to form a relationship with a child or young person, with the intention of sexually assaulting them or inducing them to commit an illegal act such as selling drugs or joining a terrorist organization."
Most pedophiles are heterosexuals. Many are in occupations or activities that involve children. The recent rise of sexualization in schools -- particularly in grades kindergarten to third-grade -- that has alarmed many parents.
Florida Governor Ron DeSantis championed the Parental Rights in Education, which bans teachers and others from talking about sex in grades kindergarten to third-grade and allows only age-appropriate discussions beyond that.
The American Library Association has for years promoted LGBT books aimed at children. Book publishers have a steady supply of those titles. The association gave its book-of-the-year award in 2020 to Gender Queer, a book that depicted homosexual sex among children both in words and in pictures. In the previous century, authorities would have taken action against such child pornography.
Parents around the country have called for the book to be kept out of the hands of children. Conservatives have complained and fought back against the promotion of LGBT literature and lifestyles in the classroom, and rightly so.
On top of that, schools are promoting transgendering with some school officials keeping secrets with children over their "gender identity." Keeping secrets with children is part of the grooming process.
There has been a liberal backlash against calling the groomers by that word.
R.L. Stollar wrote on April 9, "I Have a Master's in Child Protection. Here is Why You Shouldn't Abuse the Word Grooming."
Stollar's self-description is "a child liberation theologian and an advocate for children and abuse survivors."
Stollar wrote, "When conservatives misuse and abuse this word, they are doing several things:
"First, they are muddying the meaning of the word. When grooming can be applied to everything from sex education to theology to being queer to critical race theory to what it actually means (sexual predation techniques), it means everything and thus nothing at the same time. This renders the word useless. Children will grow up without being able to identify the signs of grooming, because adults will be telling them grooming is things it is not.
"Second, they are weaponizing the word. Let us be clear about this: many right-wing individuals are weaponizing the word grooming against queer people specifically. This is not new. Conservatives have a long and ugly history of accusing queer people of being sexual predators—even though the average child molester is a religious man in a heterosexual marriage. Indeed, 96 percent of the perpetrators of child sexual abuse identify as heterosexual.
"What is new is that conservatives are now emboldened to weaponize the word against anyone who disagrees with them on anything. This is particularly dangerous because of the first reason we discussed: it renders the word useless in the very real and pressing fight against child sexual abuse.
"Third, they are enabling and empowering child molesters. Child molesters want exactly what conservatives are doing: for children to be unable to identify what grooming is, for children to not receive sex education, for children to not know about their bodies, and for children to stay quiet if they are queer or different in ways conservatives disapprove of. Child molesters use each of those to their advantage and conservatives are freely giving them every tool they need just to spite liberals and progressives.
"Fourth, they are encouraging children to fear helpers like child protection professionals, whether that's the public school teacher in charge of sex education or the social worker giving a presentation on body safety at church. This is something conservative evangelicals in particular are very familiar with, as they have long promoted myths about helping professionals. When children grow up fearful of Child Protective Services or mandatory reporters or their bodies or their sexuality, they are perfect victims for child predators."
So the argument is that by calling out groomers we are somehow weaponizing the word and making it easier for groomers to groom.
But Stollar does not own the word. And the word does not apply strictly to homosexuals. As I said, most groomers are heterosexual.
The word is powerful because it calls out what is behind this wave of sexualizing very young children. And that is why liberals do not want us to use it.
Too darned bad.