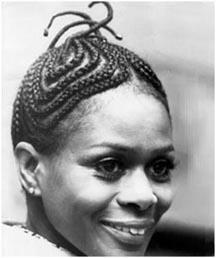 CICELY TYSON, 1962
Today's false claim of racism comes from Michelle Obama.
In pitching her latest book, she said Americans were not ready for her to braid her hair when she was the first lady.
She said, "Let me keep my hair straight. Let's get health care passed."
What a laughable self-serving claim that at once brands Americans as hopelessly racist, establishes her as the Joan of Arc of cornrows, and pretends that Americans did not have health care until her husband came along.
And of course, she is praised by liberals who pander to black people.
Hyperbae said, "Before the CROWN Act passed, former FLOTUS Michelle Obama wanted to wear her hair a braided hairstyle but knew the American people weren't ready for that conversation during her earlier years as First Lady."
The Root said, "As she promotes her latest book, Obama opened up about her hair journey as the former first lady."
Poor Michelle Obama. She couldn't wear her hair as she wanted because of the klansmen in America. All both of them.
Of course had The Root researched the roots of cornrows, it would have found that 60 years ago, Cicely Tyson wore cornrows in the TV series East Side West Side starring George C. Scott. It didn't end her career. Tyson went on to win an Oscar, a Tony award and three prime-time Emmy awards.
In fact the only controversy over cornrows came 40 years ago when some black people cried cultural appropriation when Bo Derek wore cornrows in the film 10.
To be sure, black women straightened their hair for decades to fit in to white society. I get that they had to do that to get ahead, but those days ended long ago.
But straightening her hair was her choice. Even with a Harvard Law degree and a husband as president, Michelle Obama straightened her hair. I thought it an odd and dated hairstyle but I am of the you-do-you school of thought, as long as you do not harm others.
Now she contends she had to straighten her hair to get Obamacare passed. Given that it passed with Democrat votes only, she implies that Democrats were the racists because they were the only ones who could have stopped passage.
Missus Obama's slam on America is the latest example of successful black people crying racism. They do this to send a message to the rest of black America that white people are why black people cannot have nice things.
This explains Bubba Wallace's noose nonsense. He was at the time the top driver in NASCAR. Well, a black man who succeeds in a white-dominated sport runs against the narrative of victimhood liberals foist upon black people.
Jussie Smollett's bizarre tale of a 2 AM encounter in 4-degree weather by MAGA men in Chicago is another example.
Oprah had to go all the way to Austria to find a racist because no one in America would dare insult her. Sadly, Oprah found none but said a clerk in a purse shop refused to believe that a black woman could afford an expensive purse. Oprah made the mistake of naming the store and the clerk explained her English was poor and she misunderstood her.
I will give Oprah the benefit of the doubt but her complaint fell flat because even if true, it was one incident in 40 years.
I will also note that despite her newfound freedom to cornrow, Michelle Obama hasn't. She is letting her hair flow. That's good.
I say let it grow and get a Head and Shoulders endorsement deal like Troy Polamalu.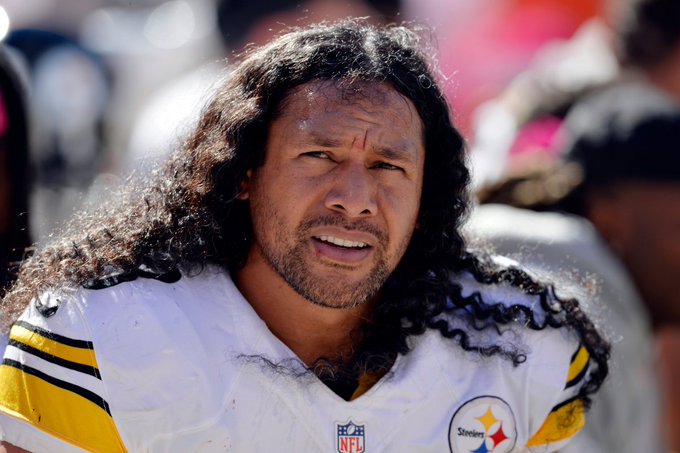 ***
My Substack column this week is "Thank the Lord for the Pilgrims."