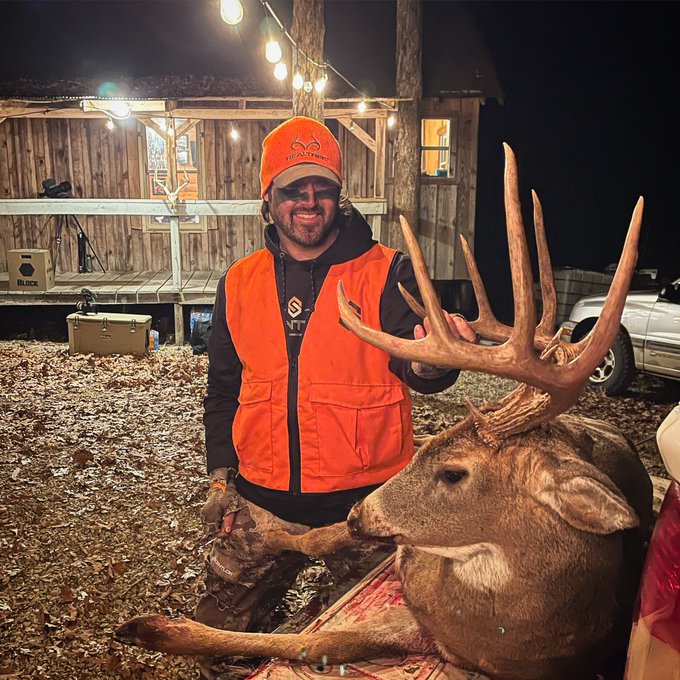 (That's not the writer.)
Washington Post writer Tamar Haspel turned in a column, "The climate impact of the Thanksgiving meal might surprise you," an essay sure to attract conservatives who tire of leftist attacks on American holidays.
I read it and wasn't impressed as she dutifully warned us that we were killing the planet by staying alive.
But then I came to this: "Poultry, in general, has about one-seventh the impact of beef (on a per-calorie basis). A turkey's footprint is going to be somewhat higher than a chicken's because it's slower-growing, which means a turkey needs more feed and more time to get to table weight, but it's still a good choice. (I am duty-bound to mention that venison is an even better one; that's what goes on my Thanksgiving table in years when I've gotten a deer. Besides, it harks back to what's believed to be the original Thanksgiving of 1621, when venison was one of the few foods we know was served.)"
Hooray for poultry. The turducken is saved.
But what she said in parenthesis made my day: venison is best for the planet. And she hunts.
Rare is the journalist who hunts, even in West Virginia. I sure don't because I grew up in Cleveland in a house full of women and no father. Moving here makes me better appreciate deer hunters because I live in the state with the highest percentage of car-deer collisions in the country.
But Haspel is an exception to the rule, and good for her.
Then there was this tidbit.
She wrote, "Some people put them in stuffing (or dressing, depending where you're from), but at our house, they're the appetizers. And farmed bivalves (oysters, and clams and mussels) have the lightest climate impact of any fish in the sea.
"Unlike almost any other wild protein source, oysters, clams and mussels actually leave the environment better than they find it. Because they're filter feeders, they dine on the stuff that causes algae blooms and fish kills. And all this would be true even if I weren't an oyster farmer. Honest."
Good for her.
Back on September 23, 2021, she wrote, "Venison is the most eco-friendly food on the planet — if you hunt the deer yourself."
Her column said, "It's unequivocally the single most ecologically friendly food you can eat. A food that actually makes the environment better rather than worse.
"Seriously. Literally.
"The food is venison.
"The catch, of course, is that you have to kill a deer. But stay with me here.
"Lots of us are unwilling to kill a deer; I was, for a very long time. And not because I'm categorically opposed to killing animals for food. Like the vast majority of people, I'm a meat-eater, but I'm nevertheless reluctant to take the life of an animal. A cute, furry animal.
"But that cute, furry animal is wreaking havoc in vast swaths of the United States. Let me count the ways."
And she did count the ways. Boy howdy.
1. They're destroying the habitat of other plants and animals.
2. They're harming humans. (Car-deer collisions kill 200 people each year on average.)
3. They produce greenhouse gases.
There are too many deer and venison is healthy and tasty (or so I am told).
She ended her column, "Once the animal isn't overpopulated, the calculus is different. But I don't think that's likely to happen just because I wrote about it. So think about getting your hunting license. Our world could be the better for it."
What a change in the climate of the WaPo newsroom.
***
If you have read "Thank the Lord for the Pilgrims," I thank you.