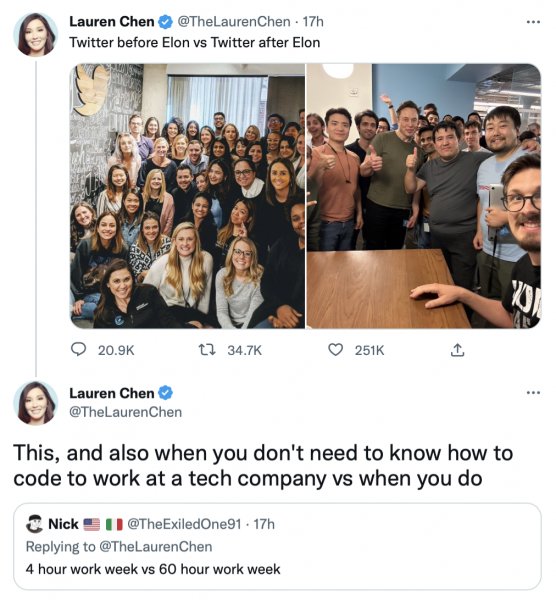 The left loves billionaires the way Li'l Orphan Annie loved Daddy Warbucks and for the same reason. Money. George Soros, Bill Gates and others are pipelines of money who make socialism possible.
Sam Bankman-Fried -- the crook who created a crypto currency bank only to drain it dry -- figured out how to get away with his outrageously large Ponzi Scheme. He paid off Democrats (and Kevin McCarthy) and mouthed whatever the ridiculous social justice line was that day.
Had Ticketmaster given 10% to the Big Guy, the Department of Justice would not be investigating it over a ruined Taylor Swift concert.
The only billionaires the left hates are Elon Musk and Donald Trump.
Both men played the liberal game. Both men got out when the biggest threat to America is creeping socialists and the creeps who run it. To make America great again, you must realize what made America great.
Capitalism.
Slavery was an old world loser because "free labor" is quite expensive. You never quite know when the slave will slit your throat while you sleep. Plus, slaves have no motivation to work. You don't have those worries with a John Deere.
The North dumped slavery around 50 years before the South did. The result was a thriving industrial economy north of the Mason-Dixon line and a cotton-dependent economy south of that border.
Capitalism won World War II. Our automobile factories built what FDR called the arsenal of democracy by producing planes, tanks and Jeeps. Singer Sewing's plant switched to making pistols that nearly a century later are praised as the best .45s ever made.
Capitalism built the greatest economy ever as America became home to the largest middle class ever in the 1950s and the 1960s.
Then came LBJ who in the name of social justice created the Great Society programs that would begin the slow descent into the hellhole of socialism.
Education was the first to go. Adjusted for inflation, education spending doubled. Teacher salaries went up only 5% above inflation as school boards and universities stacked the administrative staff with a bureaucracy that exists to do two things: raise money and regulate education to the point where not only can't Johnny read, he no longer knows if he is a boy or a girl.
Reagan tried to stop this. Bush 41 stopped him. From 1989 to 2016 we had a string of presidents who were either deferential to the mushrooming bureaucracy (Bush and son) or active promoters of this rising class of credentialed experts whose only expertise is in pushing papers (Clinton and Obama).
Dan Aykroyd and Harold Ramis warned us in their script for Ghostbusters. Their character, Walter Peck of the EPA, was far more evil than Zuul because Peck had the power to shut down the Ghostbusters and the ignorance to do so.
As the government grew, our rights shrank and America was no longer great.
Trump saw this from his three-story penthouse atop Trump Tower and swooped in like a bald eagle to take the establishment on.
Glenn Harlan Reynolds saw the evil of the federal government as part of a greater evil.
He wrote on January 15, 2019, "The postwar era saw the creation of international institutions ranging from NATO to the United Nations to the World Bank, along with a proliferation of think tanks and nongovernmental organizations (NGOs) to accompany them. It saw the vast expansion of higher education in the United States, and the transformation of academic degrees into something close to must-haves for the upper-middle class. It saw a great expansion of power on the part of media organizations, and on the part of government bureaucrats and lobbyists, both of whose numbers increased enormously.
"But after the turn of the millennium, other Americans, much like the workers and peasants in the old Soviet Union, started to notice that while the New Class was doing quite well (America's richest counties now surround Washington, D.C.), things weren't going so well for them. And what made it more upsetting was that — while the Soviet Union's apparatchiks at least pretended to like the workers and peasants — members of America's ruling class seemed to view ordinary Americans with something like contempt, using terms such as bitter clingers, deplorables and flyover people."
Trump led the revolution against this machine only to run into Red China's covid. Fauci and the rest of the credentialed-but-ignorant class of experts did him in while the Republican Party sat on its hands, cashing the contribution checks he drew.
But it is not over until we say it is over, to quote another movie co-written by Harold Ramis.
Salena Zito observed last week, "Trump was always the result of the conservative populist coalition, not the cause."
That does not diminish him. Indeed, it enlarges his legend because we know he did not have to champion our cause. He could have been Warren Buffett sitting on the sidelines. He got into the arena anyway. Playing it safe is not Trump's style.
Zito, however, believes conservatives will move on. I thought so too but there is the trust issue. I know Trump is not in it for the money, which is good when you are picking someone to lead your government.
Musk is another matter. He bought Twitter to make money. He knows engineers. He saw a money-bleeding operation heavy on the bureaucracy and bought it. He stripped it down to size and likely will figure out how to use his Star Link to make it worth far more than the $44 billion he and his investors paid for it.
i still work at twitter

i used to attend meetings about tweaking the icons

last night i drank 8 redbulls and rewrote the worst parts of our direct messages backend

i haven't felt this alive since cs 301

thank you elon

— Matt Wensing 🐙 (@mattwensing) November 20, 2022
I have no idea what Matt Wensing is talking about but I know what it means. Their workers have been freed from their politically correct, woke, untalented but credentialed masters. Wensing is getting to do what he loves without meetings about white privilege and adding flare to his uniform.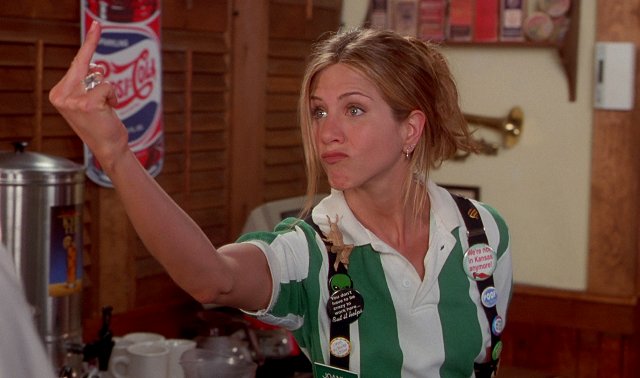 Musk offers his engineers freedom to do what they set out to do when they went to work for Twitter.
I wish him success -- lots of it -- because that will show people that you don't have to buy off the government to get ahead.
The tech industry is in for a walloping because it became too fat and lazy.
Just like our country did.
But capitalism and the Lord will save us, just as they have in the past. Vote and pray.
***
My Substack column this week is "Thank the Lord for the Pilgrims."