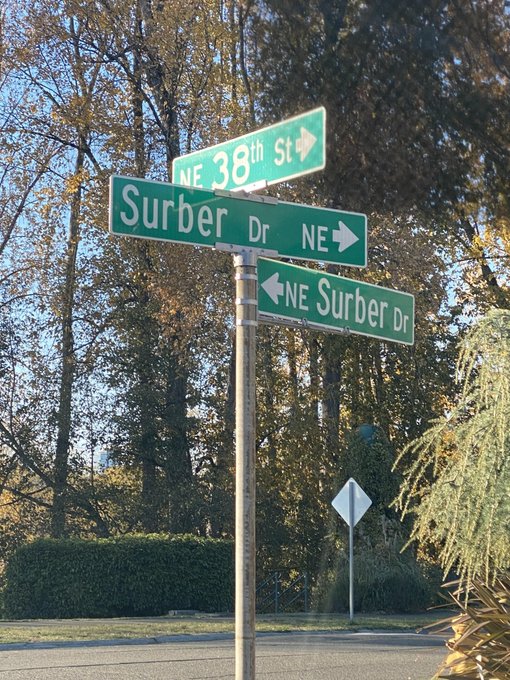 ITEM 1: Reddux, a radical feminist site, reported, "The first openly transgender person elected to public office in New Hampshire has been jailed on charges related to stalking a victim who had a protective order against him. Stacie Laughton's arrest comes just days after he was re-elected to the New Hampshire House as a Democrat."
Paragraph 6 said, "In addition to his recent stalking order violations, Laughton is on bail for a 2021 arrest in which he was charged with misusing the Nashua 911 emergency system."
Paragraph 9 said, "Laughton was first elected to the New Hampshire legislature in 2012 and became the first openly transgender individual to hold office in the state, but withdrew before taking office when it was revealed that he had served four months in prison in 2008 on a felony conviction for identity and credit card fraud and falsifying physical evidence."
Paragraph 13 said, "In 2015, Laughton was arrested for making a bomb threat to the Southern New Hampshire Medical Center. He was charged after leaving another hospital where he had been treated for bipolar disorder. He confessed to making the threat but blamed it on a mental health episode."
What a great job of vetting by the media of New Hampshire before the election.
ITEM 2: Fox reported, "Hunter Biden laptop repairman details 'chilling' warning from FBI agent.
"John Paul Mac Isaac called for accountability as House Republicans are set to begin investigations."
Isaac has written a book in which he said and FBI agent "turned around and told me that, in their experience, nothing ever happens to people that don't talk about these things."
I hate to call the FBI the Gestapo but I must tell the truth.
ITEM 3: CNBC reported, "Over 10 million Ukrainians have fled the country since the start of the war, but many of those who stayed — particularly in the south and east of the country — have already been pushed to the limits of their resilience.
"Daily life has become a test of survival for many, with basic necessities such as water, food and medical provisions becoming scarce. Russia has also continued to pound the country's energy infrastructure; around 10 million people in Ukraine currently have no power as a result of Russian strikes on energy facilities over recent weeks.
"As winter sets in — with dwindling daylight hours and temperatures set to plummet as low -20 degrees Celsius (-4 degrees Fahrenheit) — officials are warning of widespread shortages of energy and heat."
Putin started this war.
Zelensky has had 9 months to end it.
Instead, he has used it to funnel billions from NATO into his country where the money disappears into the hands of corrupt officials and Westerners like Hunter Biden.
One-fourth of Ukrainians are refugees. The rest face frostbite this winter. Ukraine has not suffered such depravation since the days of Stalin when they resorted to cannibalism to eat.
A pox on Putin and Zelensky. There are no good guys in the Russo-Ukraine War.
ITEM 4: Merco Press reported, "An angry mob almost lynched a tourist who climbed without permission the steps of the Castillo de Kukulcán, one of the new seven wonders of the modern world located in the archaeological zone of Chichén Itzá, in southeastern Mexico.
"With shouts and cries of 'jail, jail, jail,' 'lock her up' and 'sacrifice, sacrifice,' the crowd, gathered in the esplanade of Chichén Itzá, expressed their anger 'because this woman does not respect the rules.'"
Mayans. Sacrificing humans since 500 BC.
ITEM 5: The Daily Mail reported, "Car enthusiast Jay Leno was back behind the wheel in Los Angeles on Tuesday -- 10 days after being badly burned when a vintage 1907 steam engine he was working on in his garage on exploded in his face.
"The 72-year-old comedian and former late night TV host was headed to the studio, and revealed he will be back on stage this Sunday.
"Burn marks could be seen on his face and hands as he assured photographers 'everything's okay,' and joked 'I need barbecue' instead of rest."
You cannot keep a good man down.
ITEM 6: The Lid reported, "The 2022 celebration is the 401st anniversary of the very first Thanksgiving. Abe Lincoln made Thanksgiving a national holiday. When Lincoln declared it a national holiday celebrated on November 26, it superseded Evacuation Day held on November 25, commemorating the British withdrawal from the United States after the American Revolution."
I did not know that.
Boston's Evacuation Day is March 17, commemorating the Brits leaving Massachusetts on that date in 1776.
New York City still celebrates Evacuation Day on the November 26 as on that date, the Brits left Manhattan in 1783. Gone, but not forgotten.
ITEM 7: The Epoch Times reported, "DNC Continues to Cite 2005 Number on Illegal Immigration, Studies Indicate Real Figure Likely 3 Times Higher."
The last thing Democrats, RINOs and the media want the real American people to know is the truth.
ITEM 8: Charles Young reported, "West Virginia Gov. Justice 'seriously considering' running for U.S. Senate."
He is a Republican but not my favorite governor. Still, he has money and if he wins the primary, he has my full support, as was the case when he ran for governor in 2020. Joe must go.
ITEM 9: Fox reported, "Naomi Biden wedding photoshoot featured on Vogue cover after White House bars press from 'private' event."
How much did Vogue pay Hunter?
ITEM 10: NBC reported, "In California, 10% of Legislature now identifies as LGBT."
Kids in California don't have a chance.
ITEM 11: The Epoch Times reported, "The Missouri State Employees' Retirement System (MOSERS) is estimated to have lost $1 million due to its investment in FTX."
Paragraph 6 said it represents 0.01% of MOSERS' $8.2 billion portfolio.
ITEM 12: CNBC reported, "Disney is counting on Bob Iger to make hard decisions about its streaming and TV assets — or find someone who will."
Pinocchio bombed when it was released in 1940. Walt nearly lost the studio but he stuck with it. Maybe Iger should wish upon a star and stick with streaming as well.
ITEM 13: Disney's ABC reported, "Luxury brand Balenciaga has issued an apology for its recent advertisements featuring children with sexualized teddy bears."
They were teddy bears in bondage.
The company said, "We sincerely apologize for any offense our holiday campaign may have caused. Our plush bear bags should not have been featured with children in this campaign. We have immediately removed the campaign from all platforms."
No mention was made of firing anyone.
ITEM 14: Axios reported, "Colorado club shooting suspect is non-binary, attorneys say."
The media should pay reparations to every person who has ever criticized LGBT.
We didn't do this. One of the Letter Men did.
And yes, I suspected this all along.
I MISS KMART: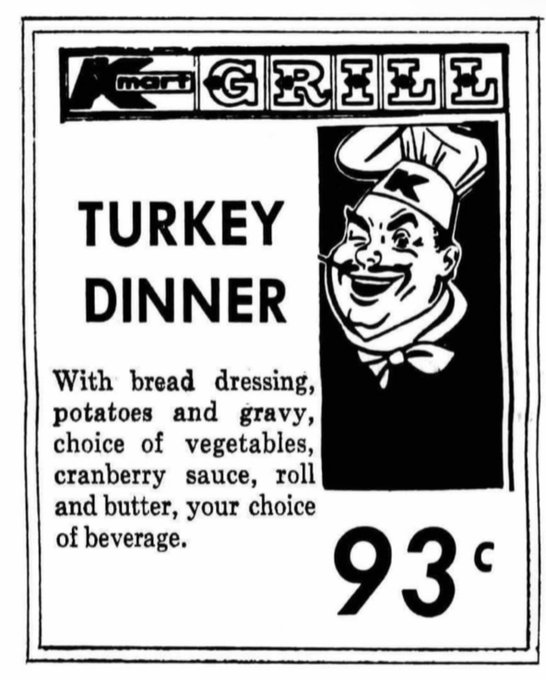 A blue light special is almost as good as a blue plate one.
(This is just a sneaky reminder to read, "Thank the Lord for the Pilgrims.")
ITEM 15: Axios reported, "The media industry is getting hit by sizable rounds of layoffs and cost-cutting measures as the ad market continues to show signs of a serious slowdown.
"Why it matters: For many companies, the challenges are similar to the early onset of the pandemic. But now, fewer government relief programs and resources from Big Tech firms are available to help."
Why I don't care: Notice how many mainstream sources I linked to today? Fox (2), CNBC (2), ABC (1) and NBC (1). I led with Reddux -- a very non-conservative site.
This was a typical day.
Yesterday, I linked the New York Post (2), Reuters (1) and USA Today (1).
Between their bias and paywalls, the media have made themselves irrelevant. The reporters who tried to shape American politics did this, as did their editors and publishers.
America will not only survive, it will thrive.
FINALLY, a reader sent me the picture of the SURBER DRIVE street sign.
He wrote, "So, did the WV Surbers drop off a few relatives in Seattle?
"I recently found these street signs as I was riding my bike near the University of Washington campus (in Seattle). What are you hiding?"
Ah, Uncle Joe Surber. He left home in Indiana -- a mecca for Surbers who escaped Virginia in the 1830s -- and headed West on a wagon train in 1857 at age 22. He was good with a rifle and became the official hunter of the train providing prairie chickens, antelope and even buffalo.
After prospecting in California for a while, he headed for Seattle where he worked at a sawmill. He became the sheriff of King County in 1866.
That sign confused me but it is Surber Drive NE for 700 feet until NE 38th Street where it becomes NE Surber Drive. So technically, Uncle Joe has two streets named for him.