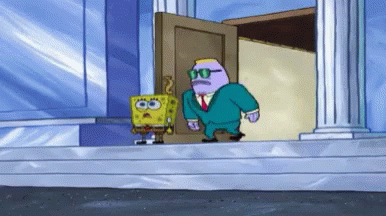 Well, that didn't work. Republicans had a chip shot to win the House and the Senate this year and they blew it. Even if they somehow manage to sink the shot, they have six-putted.
It is time to clean house, learn to ballot harvest and come up with a message that works.
The first to go is Ronna Romney McDaniel, the head of the Republican National Committee. Under her leadership, Republicans lost the 2018 midterms, the 2020 presidential race and the 2022 midterms, which should have been a red wave. We could have put Howdy Doody in charge and done just as well.
But by golly she raised money.
Next to go is Congressman Tom Emmer who headed the National Republican Congressional Committee right into the ditch. The party needed to pick up 5 seats. DeSantis gave them 4 and Zeldin gave them another 4 and under Emmer that leaves the party short of the 5.
Finally cashier Senator Rick Scott because he was utterly terrible as head of the Senate campaign. He needed to pick up one seat.
One lousy seat.
In a midterm that should have given them 5.
Did they deliberately tank the election hoping for a first pick in next year's draft? (It's a sports reference.) To be sure, Ronna Larry, Tom Moe and Rick Curly raised a lot of money but they wasted it because all they did was buy loss after loss after loss.
A new leadership team will at least give us someone else to fire in two years.
Now comes the hard part: teaching Republicans a new trick. Whining about Democrats stealing the election only serves to make Democrats happy because they sit back and ask, what are you going to do about it? The whining makes the public view Republicans as losers. No one wants to hang out with losers.
The rules have changed. Mail-in voting is one new rule. Ranked voting is another. If Democrats can use them to their advantage, Republicans can.
Ballot harvesting may be illegal if you do certain things, but it is legal if you do other things. The best thing to do is find out which Republicans did not vote in 2022 and then contact them well before the 2024 election to get them to vote by mail or in-person before the election. Be stealth. Don't brag. Don't tip off Democrats.
Instead of filming drop boxes, fill them.
Ranked voting seems easy to fix. Rank your candidate No. 1 and the Democrat candidate last. Fill in between with the third-party candidates even if they are with the Communist Party or the Tinhat Party.
Just win, baby.
Finally, the party has to come up with a message. Make America Great Again worked in 2016. It hasn't worked since. Fairly or unfairly, the media made MAGA toxic. Likewise, Trump. Move on.
The message that worked in Florida was freedom. That should be the Republican message. Vote for freedom!
In America, if you cannot win an election, you cannot govern the country. Republicans showed the nation once again that they cannot win an election. The political scene has changed. Republicans failed to adapt. They have a few months to fix that.
***
My weekly column on Substack just posted today. It updates a Paul Harvey classic, "If I Were The Devil."
There is no paywall. Subscriptions are free.