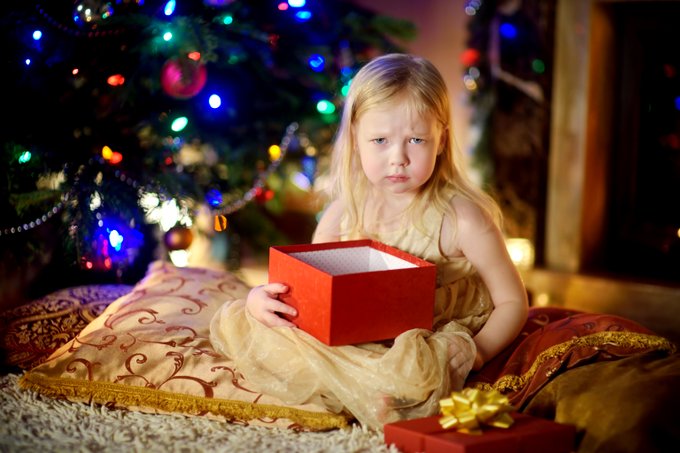 Looks like Christmas will suck.
Retailers are bracing themselves for a slowdown. Nike slashed prices 65% because it is overstocked. The company is not alone. The Wall Street Journal reported that the cargo ship traffic will drop 75% this month -- ahead of the Christmas shopping season.
The newspaper said
, "Ocean carriers are canceling dozens of sailings on the world's busiest routes during what is normally their peak season, the latest sign of the economic whiplash hitting companies as inflation weighs on global trade and consumer spending.
"The October cancellations are a sharp reversal from just a few months ago, when scarce shipping space pushed freight rates higher and carriers' profits to record levels. Last October, companies like Walmart Inc. and Home Depot Inc. were chartering their own ships to get around bottlenecks at ports to meet a surge in demand for imports.
"Trans-Pacific shipping rates have plummeted roughly 75% from year-ago levels. The transportation industry is grappling with weaker demand as big retailers cancel orders with vendors and step up efforts to cut inventories. FedEx Corp. recently said it would cancel flights and park cargo planes because of a sharp drop in shipping volumes."
A 75% drop means you cut the number in half and then cut that number in half.
This would be good news if American factories were humming. They are not.
Fox reported, "U.S. manufacturing growth in September slowed to its lowest point in two years, nearing stagnation due to a decline in orders, according to a gauge released on Monday.
"The Institute for Supply Management's manufacturing survey showed a nearly 2-point drop to 50.9%, dropping below expectations and reaching the lowest growth since May 2020, according to the data released on Monday. The index shows an order contract for the third time in four months.
"Moreover, new orders reached the lowest point since the pandemic, contracting more than 4 points to 47.1%, indicating that consumer spending is declining."
Europe also is experience a large volume of cargo ship cancellations -- blankings as the industry calls them.
Peter Sand, chief analyst at Xeneta, told the Journal, "The downturn pace in recent weeks has been very fast and it looks like carriers misread the low volumes of a nonexistent peak season."
He just said Christmas shopping this year will be "a nonexistent peak season." Retailers face the prospect of a year in which Black Friday --when they finally show a profit -- won't come this year because Santa cannot afford to splurge this year.
We are in a recession and the press won't admit it.
Zero Hedge reported, "The Most Americans In Over 25 Years Suffer 'Real' Pay Cut Under Biden Admin; Fed Report Shows."
Researchers for the Dallas Federal Reserve produced the report. They said, "While the past 25 years have witnessed episodes that show either a greater incidence or larger magnitude of real wage declines, the current time period is unparalleled in terms of the challenge employed workers face."
Inflation and coming layoffs have spooked buyers. This is all part of the socialist plan. Bidenomics is a plan to torpedo the middle class. The Grinch-in-Chief is stealing Christmas.
***
2,000 people have subscribed to my Substack account. This is the backup for when -- if ever -- this blog dies. But I will also use the Substack account for occasional posts.
I finished an exclusive post that will be sent to subscribers at noon on Saturday.
Sign up! It's free.