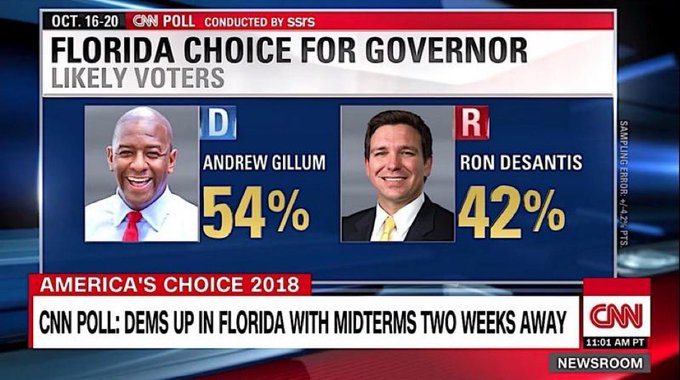 ITEM 1: UPI reported, "231 invasive pythons removed from Florida's Everglades in 10-day competition."
Every single one of them was named Monty.
The state awarded money to the teams that captured the most pythons. The story did not say what happened to the pythons afterward. Hmm.
ITEM 2: Reuters reported, "A federal judge on Thursday barred the state of New York, at least for now, from enforcing the part of a closely watched gun law that bans firearms from churches or other places of worship.
"The ruling marks the latest victory for gun owners in a tug-of-war with the state of New York over its strict new statute, which as of Sept. 1 makes obtaining a license more difficult and prohibits firearms in a long list of "sensitive" public and private places.
"Places of worship are among those places where guns were forbidden. Two church leaders sued last week, saying that such a constraint ran counter to the gun rights spelled out in the Second Amendment of the U.S. Constitution."
Trump judge.
ITEM 3: Bloomberg reported, "California has been generating the most initial public offerings of any U.S. state every year since 2003. That streak could end this year unless the Golden State picks up the pace.
"Only nine companies headquartered in California went public during the first three quarters of 2022, compared with 81 that launched IPOs during the same period last year, according to a Bloomberg News analysis. Even more dramatically, California's share of US IPO proceeds fell to 2% through Sept. 30, compared with 39% for 2021."
This is the plan. Newsom deliberately made San Francisco unlivable to drive the tech-heads out. California no longer wants capitalism or capitalists. It is Cuba 1959.
ITEM 4: Fox reported, "Speaking from the Pennsylvania State Capitol Friday morning, Philadelphia District Attorney Larry Krasner claimed Republicans' focus on city crime ahead of the November midterm elections amounts to racist messaging.
"Krasner, 61, made the comments while holding a press conference on the Capitol steps to address the state House Select Committee's investigation of his office and its enforcement of criminal law."
Poor man. He does not realize that black people are nearly half the crime victims.
ITEM 5: Just the News reported, "Newly elected Texas Republican U.S. Rep. Mayra Flores has a higher net favorability among Hispanic voters in the U.S. than U.S. Rep. Alexandria Ocasio-Cortez (AOC), D-New York, according to a new poll."
Of course. One was born in Mexico City and loves America. The other loves herself.
ITEM 6: Post Millennial reported, "Steve Bannon sentenced to 120 days for defying Jan 6 committee, released pending appeal."
The committee won't exist 120 days from now.
The first thing Speaker McCarthy does is drop the case.
ITEM 7: The Epoch Times reported, "Virginia Gov. Glenn Youngkin said the decision to give COVID-19 vaccines to children should be the responsibility of parents, not schools.
"The Republican governor was responding to a Thursday vote by the U.S. Centers for Disease Control and Prevention advisory panel to recommend the CDC add COVID-19 vaccines to children's immunization schedules."
Covid isn't a disease.
It's an industry.
ITEM 8: Breitbart reported, "Former Pennsylvania Republican U.S. Senate candidate Kathy Barnette called on her base to support the party's nominee, Mehmet Oz, in his campaign to defeat Democrat candidate John Fetterman."
I rooted for her in the primary. I want Oz to beat the freak.
Say what you want about any Republican Senate candidate but a majority is needed. God gave you fingers so you could hold your nose while you cast your vote.
ITEM 9: UPI said, "The federal deficit tumbled by $1.37 trillion at the end of the latest fiscal year, the Treasury Department said Friday, helped by improving tax receipts totaling $4.9 trillion."
Liars.
Biden spent $6.3 TRILLION.
That was a $1.4 TRILLION deficit.
The next Republican president must hold these liars accountable. No more liars in the White House press room.
Ban them.
ITEM 10: Washington Free Beacon reported, "A flood of negative advertising against both candidates in Georgia appears to be hurting Sen. Raphael Warnock's image more than Republican challenger Herschel Walker's in the final weeks of the election, according to an internal Walker campaign poll obtained by the Washington Free Beacon.
"While the internal polling shows a tight race, consistent with independent surveys showing the race within the margin of error, Walker's pollster says the surveys show that criticism of Warnock is starting to take a toll on his favorability rating in the run-up to Election Day.
"Warnock's favorability rating has dipped to 40% a 5-point decrease since the campaign's previous poll taken 10 days ago, prior to the debate. The portion of respondents who view Warnock unfavorably has also increased 3 points, to 47%.
"The findings come as Warnock has faced increased scrutiny over his church-owned apartment complex's attempts to evict low-income residents, which was first reported earlier this month by the Free Beacon. Warnock has also been hit with a deluge of negative ads highlighting his ex-wife's accusations that he tried to run her over with a car."
RCP says the race will be so close there will be a run-off election.
The way the news is breaking, Herschel Walker may win it outright on November 8.
ITEM 11: Study Finds reported, "As kids get ready for another Halloween night of costumes, candy, and fun memories, many adults say they simply don't have the money to celebrate this year. In a poll of 1,000 Americans, a staggering 52% say they won't be handing out Halloween candy to young trick-or-treaters.
"Out of these Americans, one in four blame inflation for spoiling this year's festivities (24%). That shouldn't come as much of a Halloween shocker, since inflation rose to a 40-year high earlier in 2022."
I asked Professor Quincy Adams Wagstaff of the Irwin Corey Institute for his take.
He said the Great Toilet Paper Shortage of 2020 is behind this. The shortage meant kids could no longer TP a house, or if they did the homeowner would be sitting pretty on his throne for weeks, so savvy homeowners are accepting the trick instead of handing out the treat.
Now for a Halloween scare.
Image from a horror movie? Nope. That's the very real face of an ant.
An ant.
Now you have to think about that all night. pic.twitter.com/HOWLTlnfJ1

— Rebekah McKendry, PhD (@RebekahMcKendry) October 17, 2022
You're a mean one, Mister Ant.
ITEM 12: News Max reported, "Safety concerns reportedly prompted Starbucks to close more than 20 nationwide locations over the last few months — with the majority of closings occurring on the West Coast."
Seattle is going to be a coffee desert.
Maybe opening the bathrooms to bums and hobos was not the genius idea Starbucks thought it was.
ITEM 13: Real Clear Politics made some news on Friday.
It now projects Trumplican Tudor Dixon will defeat Democrat Governor Whitmer in Michigan.
It upped its Senate projection of a 53-47 Republican majority with Republicans keeping all their seats and adding seats in Arizona, Georgia and Nevada.
In the House, it moved 4 tossups to Republican and moved a Democrat seat to tossup. You need 218 seats for a majority.
RCP gives Republicans a 225-175 majority with 35 tossups to be decided. That means Republicans will gain 12 to 47 seats. That ceiling would be the most Republicans in the House in 94 years.
The new Trafalgar poll shows Dr. Scott Jensen, a Republican, ahead of Democrat Governor Walz in Minnesota.
Allowing liberals to riot in 2020 should cost Walz his job. We shall see.
Republican Congressman Lee Zelden is ahead of Democrat Kathy Hochul, the Whiny Whitmer of the East, according to the New York Post.
The same pollster predicted Republican Glenn Youngkin's victory in Virginia a year ago.
ITEM 14: Popular Science reported, "Google is training robots to interact with humans through ping pong."
Sounds benign but this was how relations with Red China thawed.
50 years later, Red China is a military and economic monster.
No thanks.
Beer pong? Maybe.
ITEM 15: CNN reported, "A federal appeals court put a temporary, administrative hold on President Joe Biden's student loan forgiveness program, barring the administration from canceling loans covered under the policy, while the court considers a challenge to the policy.
"The order came from the 8th U.S. Circuit Court of Appeals, in a case brought by six Republican-led states. A district court dismissed the case earlier this week and the states are now asking the appeals court for a preliminary injunction halting the policy."
Let Democrats pay it off from their own darned funds.
ITEM 16: Sky News reported, "Canada has banned new handgun sales in the country's strongest gun control regulation for 40 years."
Cuba North.
Build a wall.
ITEM 17: AP reported, "Oklahoma executed inmate Benjamin Cole on Thursday morning despite claims from his attorneys that he had been severely mentally ill."
He killed his 9-month-old daughter.
ITEM 18: The Washington Examiner reported, "Biden warns Oz wants to undo 'everything we have done.'"
This is the best news Doc has had since Trump endorsed him.
ITEM 19: The Idaho Capital Sun reported, "Bill prohibiting public drag performances to be introduced in upcoming Idaho legislative session.
"Idaho Family Policy Center helped draft legislation, says it will be legally defensible."
That's one way to end Drag Queen Story Hours.
FINALLY, at noon Eastern today, my third Substack column will post, "Bizarro president destroys the economy."
There is no paywall.
But please subscribe (it, too, is free) so you don't miss out on future posts.
https://donsurber.substack.com
Oh and apparently there are no spam comments there.