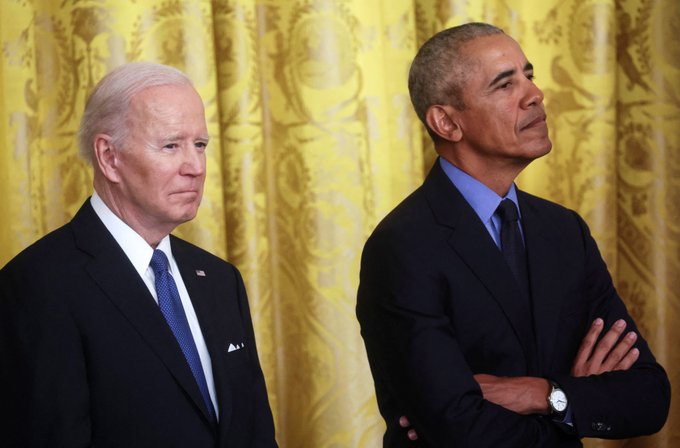 After the Tea Party shellacked Obama in 2010, Politico decided, hey, this guy's pretty full of himself.
Politico reported
, "Two former advisers to President Bill Clinton accused the Obama administration of minimizing the economic crisis and botching a narrative that could have limited Democratic losses this midterm election cycle."
You had to go back 64 years to find a Democrat who did worse in a midterm.
Clintonians laughed because they really don't like the Obama.
James Carville said, "The White House had the best and the brightest, but they, what would Bush say, misunderestimated."
Translation: Even Bush did better.
This year, Politico is not waiting for the shellacking. Politico said, "It's an article of faith among Democrats that their party is deeply hampered by its inability or unwillingness to tout its own accomplishments.
"But what if that conventional wisdom wasn't just wrong but terribly, harmfully so?
"That's the warning being issued by one of the party's most seasoned pollsters, Stan Greenberg. In memos, private communications and interviews, Greenberg has been imploring the party to — let's put this bluntly — shut the hell up about all the work it's done. It's not that voters don't care. He says voters actively turn against Democrats when they hear it."
When Democrats talk about climate change and the like, voters realize the party is out of touch. It's the economy, stupid, and the inflation, you arrogant priss.
People did not understand what the big deal was about Obamacare. They still don't. It is still there but what does it do besides give huge subsidies to insurance companies?
This year, people don't understand what the big deal is about these trillion dollar spending measures. They do understand 13% inflation at the grocery store.
Greenberg told Politico, "It's our worst performing message. I've tested it. I did Biden's exact words, his exact speech. And that's the test where we lost all of our leads… It said to the voters that this election is about my accomplishments as a leader and not about the challenges you're experiencing."
But is it the words?
More likely it is the dismissive manner in which Biden speaks. He's not as arrogant as Obama but that is like saying Mary Lou Retton is not as tall as LeBron James. Biden nonetheless is full of himself too.
Greenberg said, "I saw their visuals when they were campaigning with the West in which they were talking about helping families with high costs. So they've made a turn with addressing it but they're also combining it with a message of how great a job they're doing."
Voters see Democrats as being out of touch because Democrats are out of touch.
Millionaires don't sweat the price of gasoline or a dozen eggs. Bread is $3 a loaf. So what? They eat cake.
Politico and Greenberg are arrogant as well.
The outlet said, "the data he's crunched [SNIP] shows an unambiguous winner: revive the expanded child tax credit."
Really?
Politico said, "The policy, which provided $3,000 to $3,600 per child for families that made $150,000 per couple or $112,500 per single parent unit, had been a major component of Biden's Covid-relief package. But it lapsed and talks to renew it have completely stalled. Greenberg urged his fellow party members to push for reviving it in the next few weeks, even if it leads to pushback (questionable as it may be) that the policy is inflationary."
Oh yes, let's give families barely surviving on $150,000 a year a handout.
And blowing off the inflation this will cause is pretty darned odd considering that "transitional inflation" caused by last year's trillion-dollar spending spree is still with us.
***
My third Substack column posted today, "Bizarro president destroys the economy."
There is no paywall. You can read it now.
But please subscribe (it, too, is free) so you don't miss future Substack posts.