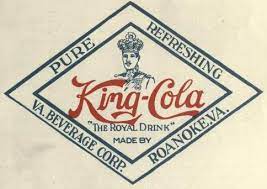 Blaze Media reported, "New study shows Philly 'soda tax' completely backfired, resulted in more purchases of sugar-loaded goods."
The story said, "Five years ago, Philadelphia enacted a new tax — 1.5 cents per ounce — on sugary drinks. City lawmakers hoped levying the tax would deter consumers from choosing unhealthy drinks that contain loads of sugar.
"Anecdotal evidence, however, quickly showed the tax failed to accomplish its goals. The tax did not stop Philadelphians from consuming sugary beverages, and avoiding the tax became as easy as leaving the city limits."
A study conducted by the University of Georgia showed the tax was a flop.
UGA Today reported, "The study examined the effects of a 2017 tax levied on sugar-sweetened beverages in Philadelphia and found that demand for the drinks went down by about 31%, which is consistent with previous research.
"But consumers simply turned to other sweetened foods to fill their sugar gap or traveled to surrounding towns without the tax to get their sugar fix, from both sodas and additional sweets like candy and cookies. These actions almost entirely offset the decrease in sugar intake from colas and other sweet drinks.
"People shopping for sodas outside city limits canceled out almost 40% of the decrease in sugar-sweetened beverage purchases.
"Additionally, the soda pop tax actually led to about a 4% increase in purchases of other high-sugar goods in Philadelphia and in neighboring towns. But compared to the sugar decrease from sodas in Philadelphia, additional sweetened food purchases offset an additional 40%."
I could have told them that.
Taxing soda -- fizzy sugar water -- is a dumb way to fight obesity. How do we know this? West Virginia imposed a soda tax (which extends to other sugary drinks) in 1951.
71 years later, West Virginia is second only to Mississippi in obesity.
Almost Heaven has a lot of fat angels. Our governor weighs 368 pounds.
The soda tax did not deter West Virginians from drinking soda. In fact, our cities lead the nation in drinking soda. (Arkansas is No. 1 among the states.)
West Virginia finally is throwing in the towel in this effort to tax people into losing weight. The tax ends in 2024.