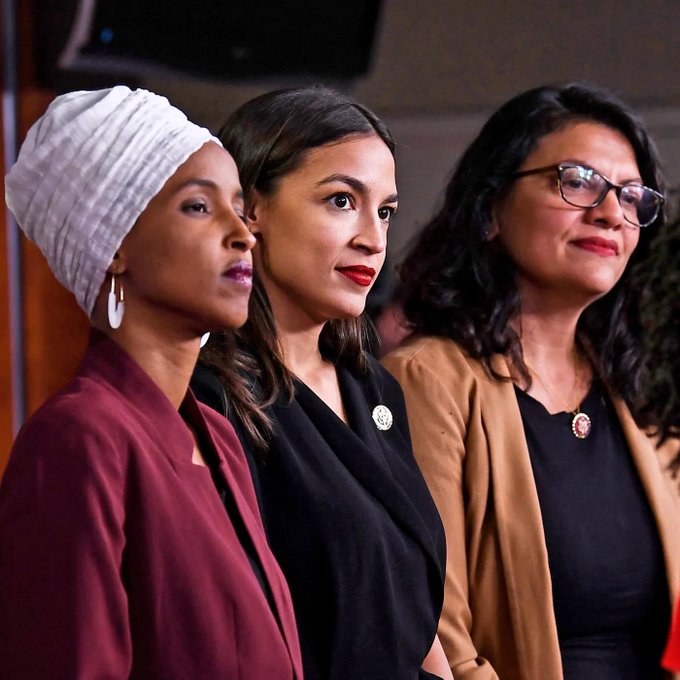 The Democrat Party's Squad resembles a 1970s Hanna-Barbera superheroes cartoon. There's AOC Girl, Boston Baldy, the Palestinian Pouter and of course, the Somalian Brother Lover.
The media makes them out to be the future of the Democrat Party. If so, Republicans will rule for decades.
About half the candidates the Squad endorsed in Democrat primaries lost.
AP spun it as
, "Progressive Democrats frustrated with 2022 primary losses."
A more accurate headline would be, "Even Democrats reject whack-a-doodle lefties."
The story said, "The frustration is particularly acute in New York, where Rep. Alexandria Ocasio-Cortez defeated one of the highest-ranking congressional Democrats four years ago, injecting fresh energy among the party's most liberal voters. This year, however, New York City Democrats chose Dan Goldman, a former federal prosecutor who is more of a centrist, over several progressive rivals, including freshman Rep. Mondaire Jones. About 30 miles north in the Hudson River Valley, a powerful establishment candidate, Rep. Sean Patrick Maloney, defeated a state lawmaker running to his left and backed by Ocasio-Cortez.
"Those setbacks have raised fresh questions about the progressive movement's standing among Democrats. Progressive leaders urge against reading too much into those losses, particularly in New York, where repeated elections this summer after a redistricting battle left some voters disoriented or disengaged."
AOC also opposed Governor Hochul and Mayor Adams. Both were nominated.
She did even worse out of state.
Meanwhile, Donald Trump had another good year. He endorsed a record 240 candidates in the primaries.
92% of them won.
This was no fluke. He endorsed 121 candidates in the 2020 primaries, 97% of them won.
He endorsed 182 candidates in the general election. 78% of them won.
If he pulls that off again in this year's general election, Republicans will own Congress.
The press concentrated this year on the 8% of his endorsees who lost their primaries.
The Squad's much worse record drew sympathy from AP because hey, not only are they women but they are people of color. This places them off-limits to criticism.
Getting information on the success rate of the Squad is difficult because unlike the press did with Trump, no one seemed to keep a scorecard.
The Brookings Institute said Trump endorsed candidates in 12% of the primaries.
Brookings said Justice for All, Our Revolution, Indivisible, Bernie Sanders and the Squad combined to endorse candidates in less than 6% of the races. Only half won.
The Squad and Sanders and the rest are losers. The press praises them.
Trump won the presidency in his first bid for any office. His endorsement in a primary this year worked 92% of the time. The press treats him like a loser.
But AOC Girl, Boston Baldy, the Palestinian Pouter and the Somalian Brother Lover are superheroines.
Unfortunately, their kryptonite is the ballot box. Voters don't love them like the press does.