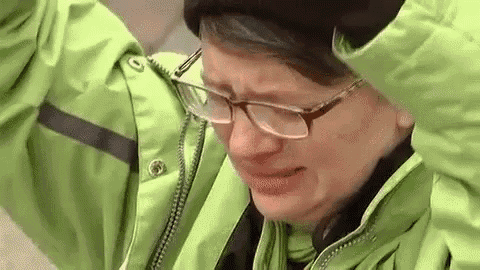 According to Brendan Buck, "Brendan Buck is one of Washington's top communications strategists and a trusted political analyst.
"Having served two consecutive Speakers of the House, he was at the center of many of this era's biggest policy and political battles. Brendan is currently a Partner at Seven Letter, a Washington and Boston based public affairs firm. Previously, he spent twelve years on Capitol Hill, all in the House. Most recently, he was Counselor to House Speaker Paul Ryan, leading messaging and communications strategy for the speaker and House GOP. Before that, Brendan served as Communications Director at the House Ways and Means Committee under Chairman Ryan and helped him navigate his unexpected ascension to the Speaker's Office in 2015.
"Earlier, Brendan was Press Secretary to House Speaker John Boehner, working primarily with the White House press corps to shape the coverage of the Obama administration. Brendan was also on the 2012 Romney-Ryan presidential campaign, serving as Press Secretary to the Vice President nominee. He's held several other senior communications roles on Capitol Hill, including for now-Republican Leader Kevin McCarthy and former Rep. Tom Price."
Also according to Brendan Buck, he is an unstable nutjob who is too obsessed with hating President Trump to be trusted with the car keys.
Brendan Buck tweeted, "I am already, immediately so exhausted by the Trump drama. We cannot go back to this being a daily thing again."
This was a cry for help from Brendan Buck and others who joined in the fray. They are too obsessed with hating Donald Trump to take care of themselves.
One fellow tweeted, "I legit haven't really slept for 3 days."
They will not give it up.
Jason Cherkis tweeted, "Seems like an odd time to be telling people to stop focusing on Trump."
Who? According to Cherkis he is "Writing a book for Random House about suicide. Pulitzer finalist. Polk Award winner. Penn State/Washington City Paper/HuffPost."
The tweet thread showed there are many more nutjobs in DC.
They want Trump locked up. They are exhausted by their hate. His tweets at Truth Social drive them crazy.
Of course, they could just ignore the man.
💯

They need something to take the focus off of the dumpster fire they've made. pic.twitter.com/FmEbSikfoF

— Live Free ☦️ (@LiveFree1969) August 12, 2022
These people have jobs in and around the federal government. They live a good life insulated from the consequences of their actions. They shut down the economy over covid and put millions out of work and shuttered thousands of businesses, but their paychecks kept depositing. DC is surrounded by three of the richest five counties in a nation of 3,006 counties.
They read the Washington Post and believe every lie in it. They really believe Trump drinks 12 cans of Diet Coke every day. They really believe they must exorcise their Kleptocratic Kingdom of The Donald. The billionaires they toil for are out enjoying their yachts and jets while the Brendan Buck Brigade tweets themselves into mental breakdowns.
The thread had some replies from sane people.
I liked this one: "the left screams at trump and complains about the noise. same left that wants to groom a 5 year old to change their sex and if the parent complains, same screaming is thrown at the parent. you are the party of screaming. you are the noise. you are the drama. stand down."
And it is their drama. Not mine.
Well, now to roll the top down and enjoy a warm sunny day. They paved Dairy Road over by the high school all the way to Doc Bailey Road. It runs along the Pocatalico River (hence, Poca) which is pretty high right now.