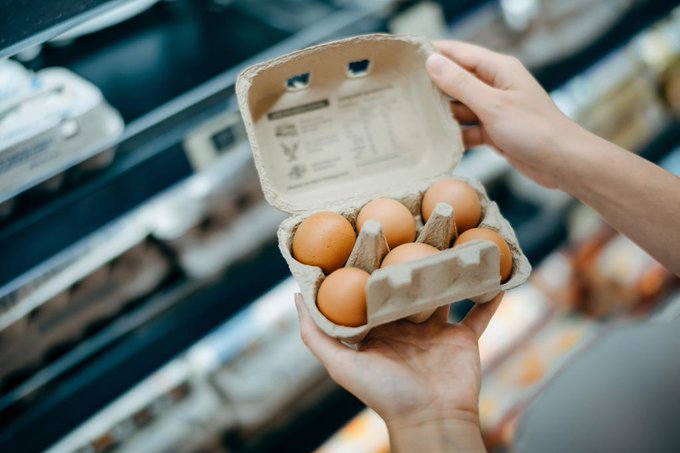 The new Consumer Price Index came out today. The Bogus Biden administration is touting its 8.5% inflation as the greatest achievement since the discovery of Gold in California because that was down from a 40-year high of 9.1% a month ago.
Karine Jean-Pierre, the White House spokeswoman, tweeted, "We just received news that our economy had 0% inflation in July. While the price of some things went up, the price of others, like gas, clothing, and more, dropped."
Inflation is down a little, if you don't eat. Food prices rose 13.1%.
As the family grocery shopper, I say that is an understatement. Add to that the scarcity of certain products and you increasingly have an eerie Soviet feeling going to the store. How soon before we are spending half our day waiting in line for our daily ration?
The New York Post reported, "Shoppers paid 47% more for eggs last month compared to what they shelled out a year ago, according to the retail analytics firm Information Resources Inc.
"The surge in egg prices was attributed to a mass outbreak of bird flu, which forced American farmers to cull some 30 million birds, including egg-laying hens and turkeys.
"The price of poultry has shot up nearly 11% since last year, according to the Consumer Price Index released Wednesday.
"Eggs aren't the only supermarket staple to skyrocket in price since last year, according to the analytics firm. Butter has shot up 26%, packaged bread is up 15% and frozen meals were 23% more expensive, data shows
"Consumers of frozen pizza were forced to pay 18% more in July, according to the data cited by Bloomberg News."
This is the biggest leap in food prices in 43 years when Carter was president.
The 47% hike in egg prices means what you paid to buy a dozen last year now gets you 8 eggs.
This is not helping Democrats who worry that Republicans might actually get more votes than Democrats can mail in and win enough Senate seats this year to make life as miserable for Biden as putting on a jacket is.
So a Hail Mary was thrown ahead of the release of the CPI numbers to take the spotlight off inflation. Some genius at the FBI said, let's raid Donald Trump's house.
The Daily Mail reported, "Eric Trump revealed FBI agents refused to hand over the search warrant for their raid on Mar-a-Lago and kicked an attorney off the property in a new, incisive account of the Monday operation at the Florida estate.
"Speaking exclusively to DailyMail.com, the former president's son said the 30 agents who arrived at the property asked staff to turn security cameras off – but they refused.
"He also said that the attorney was forced to stand at the end of the Mar-a-Lago driveway while the team searched inside -- and allegedly used safe crackers to break into his father's safe.
"He called the raid another 'coordinated attack' on his father Donald Trump and insisted there is no way President Joe Biden was kept in the dark about the search.
"The latest explosive account comes with the Department of Justice facing mounting pressure to explain what grounds they had for the search.
"Eric said that his father's lawyer Christina Bobb was forced to stand at the end of the Mar-a-Lago driveway throughout the raid.
"'There's 30 agents there,' he recalled of the Monday search in a phone call with DailyMail.com. 'They told our lawyer… you have to leave the property right now. Turn off all security cameras.'
"'They would not give her the search warrant,' he claimed. 'So they showed it to her from about 10 feet away. They would not give her a copy of the search warrant.'"
***
Of course, Trump was not home. It is August. No one who can escape spends August in Florida. It is too hot. Even the alligators try to go someplace cooler. Besides, he had to give a deposition in New York. The FBI knew all this.
The raid was by the same FBI that refused to get Hillary indicted for taking home classified information as secretary of state. Conservative demands for abolishing the FBI rise.
The Washington Post ran a picture of what the FBI took in its truckloads of boxes.
A closer examination of the haul revealed what some of the classified documents were.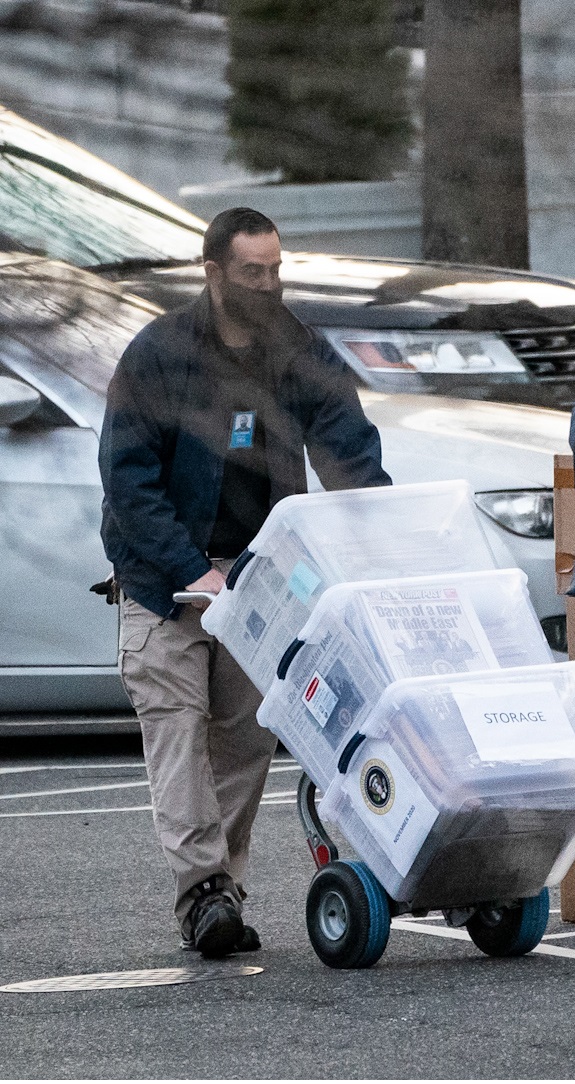 Newspapers.
The FBI sat on Hunter Biden's laptop and never bothered to investigate the incriminating evidence of bribes, drug abuse and porn.
But by golly, President Trump took home newspapers from the office and he will pay! 10 years in the slammer!
Matt Drudge and others fear the raid will help The Donald.
Politico reported, "Republican primaries resumed one day after the FBI search at Mar-a-Lago, which appears to have only cemented Donald Trump's standing in the GOP ahead of 2024.
"Republican strategists working for potential rivals to Trump ahead of the next presidential election were already preparing for the likelihood that he could now clear the field; Republicans across four midterm primary states on Tuesday were rushing to his side."
Politico quoted what it called a Republican strategist who allegedly said the raid "Completely handed him a lifeline. Unbelievable … It put everybody in the wagon for Trump again. It's just taken the wind out of everybody's sails."
Maybe that was the plan. Maybe Democrats want him to run again. I don't know. On the question of Trump or DeSantis, I am obnoxiously ambivalent. My wife says Trump is too old. My readers tell me DeSantis is too young.
But what I do know is that the FBI raid looks bad -- especially after 6 years of spying and lying about The Donald. This is a black eye for the bureau, not Trump. Reforms are coming and the separation of Democrat and state is likely.
I also know the FBI raid is not a big story. Sorry. People who follow the news are upset and it gives pundits cud to ruminate in midsummer. But it just doesn't register with people. It's just another wild goose chase by the Never Trumpers.
What does register is the price of eggs. A 47% rise in one year is noticeable. Gasoline dropping below $4 won't offset that because a lot of old people don't drive. (I am down to 5,000 miles a year and that is with all my topdown day excursions.) But they do eat. And they eat a lot of eggs.
More them half of them voted for Biden in 2020. I don't see them doing that again.