ITEM 1: The FBI raided Mar-a-Lago as the fascist state continues its siege of America. We still have dozens of protesters in DC jails where DC judges oversee show trials and hand out ridiculous sentences for what amounts to parading in the Capitol.
Hillary Clinton was never tried for using her charity to launder bribes from foreign governors when she was secretary of state. The FBI helped her destroy evidence.
The FBI sat on Hunter Biden's laptop ignoring evidence of bribery, illicit drugs and underage sex.
This is a lawless and unAmerican regime. The devil raised Biden in his own image, didn't he?
There will be no civil war. We neither have that option this time, nor do we want one. The wounds lasted 75 years, healing only when the Japs attacked us at Pearl Harbor.
Pray for our country.
Pray for ourselves.
And then fight the bastards at the polls.
ITEM 2: John Hinderaker responds on behalf of all Never Trumpers.
I think this is unfortunate not only because it betrays our status as a banana republic, as Trump said, but also because it increases the likelihood that Republicans will rally behind Trump and he will be the Republican nominee in 2024. Given the disaster of the Biden administration, many think the Republican nominee will be a shoo-in in 2024, no matter who he or she might be. I disagree. I think that Trump might drag behind him so much baggage that he could be the only Republican likely to lose in 2024–not to Joe Biden, obviously, but to whomever the Dems nominate.
It isn't living in a banana republic that bothers him.
It is the thought that this might help Trump make America great again that bothers him.
He reminds me of the old fakes who decried Reagan in the 1980s. They backed Jerry "Jeb!" Ford.
ITEM 3: William A. Jacobson responds on behalf of normal people.
My overall sense of what happened at Mar-a-Lago is that this is a provocation.

If New York Times reporting is right — and they never err on the side of being soft on Trump — then this raid was over documents the National Archives thinks Trump should not have, or perhaps classified documents in his possession. That is not something the FBI raids major political candidates over — See, In Re Hillary Rodham Clinton.

This is a provocation. They are trying to get a reaction that allows a further crackdown.
Calm in the face of evil takes strength. Pray.
Maybe this from the Babylon Bee helps, "Hunter Biden Breathes Sigh Of Relief As FBI Raid Team Passes By His House On Way to Mar-A-Lago."
ITEM 4: Eric Adams, mayor of New York, which is a sanctuary city continues to rail against Texas for sending him two busloads of illegal aliens.
WHAT A JOKE: New York City Mayor Eric Adams MELTING DOWN over 2 buses..

DECEMBER OF 2021 [Southern Border Apprehensions]

Rio Grande Valley: 137,239

Del Rio: 91,621

Yuma: 74,238

Tucson: 56,464

El Paso: 49,012

SEE THE PROBLEM NOW?

— Chuck Callesto (@ChuckCallesto) August 8, 2022
Democrats cry all the way to the bank. Human trafficking of illegal aliens is a $13 billion-a-year business. Don't tell me that Democrats do not get a cut of the action. If they didn't that border would be locked down so tight that the wind would not blow through.
ITEM 5: Last year, Neil Cavuto insisted time and again that everyone must get vaccinated. He said 99.9% of covid came from unvaccinated people, a statement verified by no one.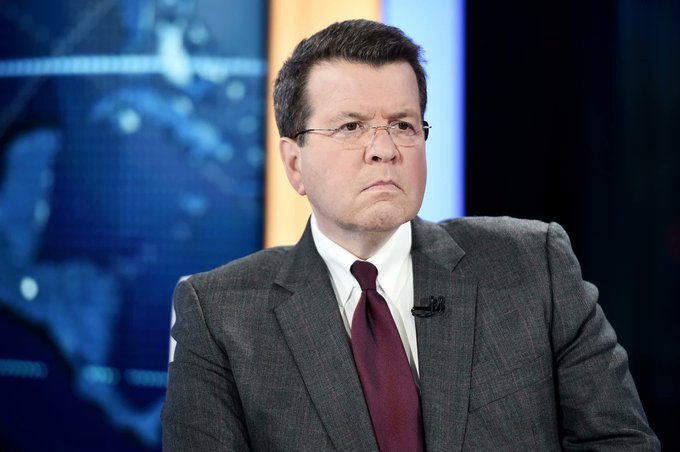 In October, he returned to TV after his first bout of covid and told viewers via the Howard Kurtz show, "Life is too short to be an ass. Life is way too short to be ignorant of the promise of something that is helping people worldwide. Stop the deaths. Stop the suffering. Please, get vaccinated. Please."
Well, nearly a year later we realize that the vaccines were not the magic cure. Healthy people also had legitimate reasons to be concerned about the vaccine.
My body, my choice.
Readers know I was vaccinated because my mean old wife has comorbidities. But I said then and I say now you do you.
Cavuto should square things with his viewers and apologize because life is too short to be an ass.
ITEM 6: Gallup reported, " The U.S. remains highly fractured over immigration policy, with 27% of Americans saying immigration should be increased, 31% preferring that it be kept at the current level and 38% wanting it decreased.
"While today's attitudes are generally in line with the close division of views seen over the past several years, they mark a return to more Americans wanting immigration decreased rather than increased. That has been the norm throughout Gallup's history of polling on this since 1965."
Wait a second.
For 57 years Americans have said they do not want more immigrants.
Why are we taking in more people then?

ITEM 7: By the way, Australian press tycoon Rupert Murdoch's New York Post misled in its headline, "More Americans want fewer immigrants in US for first time since 2014, poll reveals."
No, no, no. More want it decreased than want it increased and have since 1965. The only change is between those who say keep it unchanged and those who want it decreased. Too bad we gave him citizenship because we really don't need him around. We all ready have plenty of goofball leftist media tycoons as it is.
ITEM 8: Remember when Trump offered to buy Greenland? He was right.
CNN reported, "Some of the world's richest men are funding a massive treasure hunt, complete with helicopters and transmitters, on the west coast of Greenland.
"The climate crisis is melting Greenland down at an unprecedented rate, which -- in a twist of irony -- is creating an opportunity for investors and mining companies who are searching for a trove of critical minerals capable of powering the green energy transition.
"A band of billionaires, including Jeff Bezos, Michael Bloomberg and Bill Gates, among others, is betting that below the surface of the hills and valleys on Greenland's Disko Island and Nuussuaq Peninsula there are enough critical minerals to power hundreds of millions of electric vehicles."
Greenland would take easily a thousand years to melt.
But drilling through ice to get deposits is pretty inexpensive and does zero environmental damage.
ITEM 9: The Washington Examiner reported, "AOC's district saw 57% increase in major crimes under tenure."
She is not the cause of this effect. She is its symbol.
ITEM 10: Gateway Pundit reported, "Biden Sniffs Woman's Hair, Gets Touchy-Feely with Girls as He Visits Families Impacted by Kentucky Floods."
So the White House decided Kentuckians have not suffered enough and sent the pedo perv.
ITEM 11: The National Pulse reported, "Joe Kent, candidate for Washington's 3rd Congressional district, has had his own ballot rejected by the state, The National Pulse can exclusively reveal.
"Kent, who is endorsed by President Trump, submitted his ballot to the county auditor's office himself, on August 2nd. It was originally sent to him on July 17th.
"The National Pulse has obtained an image of the notification of Kent's rejected ballot."
There is no such thing as voter fraud. There is no such thing as voter fraud. There is no such thing as voter fraud.
Nevertheless, Kent knocked off Republican impeachment jackass Jaime Herrera Beutler.
Kane at Citizen Free Press said it was by 257 votes. A recount may flip it.
ITEM 12: Breitbart reported, "An American company called UniEnergy developed revolutionary battery technology that could theoretically allow a house to be powered by solar energy.
"The company that made this breakthrough ten years ago is dead and gone because the U.S. Department of Energy inexplicably gave its tech to China while preventing American companies from manufacturing it."
Forget Taiwan. Red China had a bigger target to colonize. The USA.
ITEM 13: Resist the Mainstream reported, "Former South Carolina Gov. Nikki Haley on Sunday claimed the 2022 midterms will make or break Republicans, arguing that if the GOP doesn't win back Congress, there won't be 2024."
She said, "If we don't win in 2022, there won't be a 2024. So we need to stay humble, disciplined, and win that."
What she didn't say is that without Congress there will be no stopping Democrats from using the federal government to suppress all dissent.
ITEM 14: CNBC reported, "Americans really know how to accumulate credit card debt: The U.S. total surpassed $1 trillion at the start of 2022. But there are some states with a more manageable amount of debt."
All are red and redneck. In order they are Mississippi, Arkansas, West Virginia, Iowa, Louisiana, Tennessee and Kentucky.
Living within your means is a sign of maturity.
ITEM 15: The Texas Tribune reported, "The American Civil Liberties Union is calling on the federal government to stop cooperating with Gov. Greg Abbott's executive order authorizing state troopers to transport migrants back to the border ports of entry – escalating a debate over the state's authority to enforce immigration laws."
Hmm.
What about EPA rules? Can they be ignored? OSHA? Vaccine mandates?
FINALLY, the Federalist reported, "Liz Cheney's Husband Is Partner At Law Firm Representing Hunter Biden."
At the end of the day, it is a swamp and Hunter and Liz are the spawn of swamp critters.