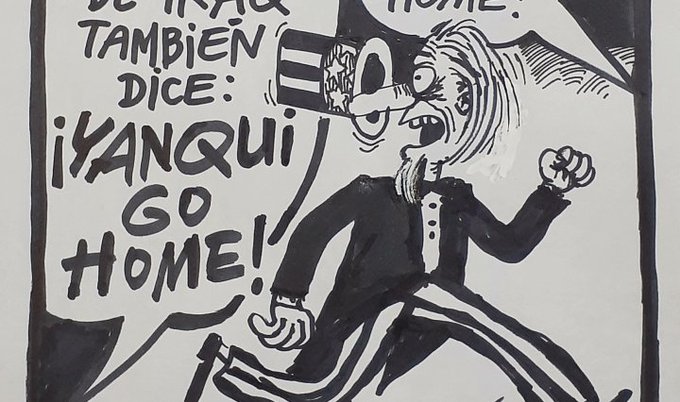 Having fouled their own nest, the privileged elitists of Californians are moving and fouling the nests of others.
Unlike the states, Mexico can deport Californians.
It just may.
ADN America reported
, "Americans and other foreigners are snapping up houses in walkable areas like Roma, Condesa, Centro and Juarez, which is driving rents up past the reach of most Mexicans. Landlords are reportedly trading long-term renters for tourists willing to pay more on Airbnb and local hotspots like taquerias, corner stores and fondas are being replaced by Pilates studios, co-working spaces and modern cafes.
"Locals are further estranged by the nature of these foreigners' remote work, which means they don't necessarily have to learn Spanish or integrate into society.
"More and more Mexicans are finding they are the minority in the cafes and restaurants they frequent."
Mexico has what California has lost.
Common sense.
Mexicans don't poop in the streets. Mexicans don't loot stores. Mexicans don't open a $588 million bridge only to close it two days later because the crazies have taken it over.
Sadly, Mexico's cost of living is low. The tech heads can work from home there.
The Los Angeles Times reported, "Clear financial incentives are drawing Americans to Mexico City — where the average local salary is $450 a month.
"For the cost of a $2,000 one-bedroom in Koreatown, an Angeleno can rent a penthouse here."
The irony that Mexicans resent an invasion of aliens from another country is rich. Mexican cartels collect $13 billion a year by taking people from Central America and dumping them in the United States.
The LA Times waxed poetic, reporting, "There is plenty to love about Mexico City.
"Wide, tree-lined boulevards call to mind the capitals of Europe and each Sunday are closed to cars and filled with bicyclists. A hodgepodge of architecture — Art Nouveau, Art Deco, Modernist — stitched together in artful ways.
"And the food is superb: Street vendors sell spit-grilled al pastor pork tacos, delicate quesadillas stuffed with squash blossoms and stewed corn topped with mayonnaise and lime — sometimes all on the same block."
Give Californians a few years and they will turn this Garden of Eden into another shithole. And then they will move on to another nest.