ITEM 1: Celebrating the 246th Independence Day with some Tchaikovsky because I am an American not a Ukrainian.
A Gallup poll showed only 4% of the country is not proud of America.
Gallup said, "The 38% of U.S. adults who say they are extremely proud to be American is the lowest in Gallup's trend, which began in 2001. Still, together with the 27% who are very proud, 65% of U.S. adults express pride in the nation. Another 22% say they are moderately proud, while 9% are only a little and 4% not at all proud."
Matt Drudge reported that as "GALLUP SHOCK: ONLY 38% PROUD TO BE AMERICAN."
He is a despicable and vile creature.
96% of Americans are proud of the country. Some only a little, true. But we all deep inside know America is the greatest land of all. As Stephen Decatur said in toasting victory in the second Barbary War, "Our Country! In her intercourse with foreign nations may she always be in the right; but right or wrong, our country!"
The spirit of Decatur lives on.
ITEM 2: Axios reported, "Newsom encourages Floridians to move to California in GOP attack ad."
Masks, vax and tax, tax, tax.
What's not to like?
ITEM 3: CNN reported, "Group wielding White nationalist flags march along Boston's Freedom Trail on July 4 weekend."
The "white nationalist flags in question" were Old Glory and riffs off the star-spangled banner.
Mayor Michelle Wu tweeted, "The disgusting hate of white supremacists has no place here. Especially when so many of our rights are under attack, we will not normalize intimidation by bigots.
"As we mark Boston's legacy as the cradle of liberty, we celebrate the continued fight to expand those liberties for all."
It's official. The American flag is banned in Boston. Betsy Ross laughed so hard she fell off her cloud.
Wu is a yutz.
ITEM 4: Ah Twitter...
If you want to be super popular on Twitter and get lots of retweets, likes, and followers, tweet something in oppositon to our own Constitution. Works great with political Twitter, which would be rated D+43 if it were a Congressional District. 🙄 pic.twitter.com/MXehFtb8OV

— Ken Gardner (@KenGardner11) July 3, 2022
D +43?
That makes it more conservative than the DC media.
ITEM 5: Liberty Daily reported, "Huge Crowd at Somali Independence Day Concert in Ilham Omar's Home State BOOED Her to Oblivion."
Hahaha.
And yet, out of tribal loyalty, they will re-elect her until she is as old as Nancy, Steny and Clyburn.
ITEM 6: The Harvard-Harris poll found that out of 18 politicians, Nancy Pelosi had a net negative favorability of 27%. That put her behind everyone except one person.
Vladimir Putin.
ITEM 7: Just the News reported, "Hunter Biden's hard drive had the contact information of US officials overseeing policy on China and at least 10 Google executives, raising more concerns about his questionable business dealings possibly made through his father Joe Biden's connections, The New York Post reported.
"Hunter Biden turned to Google to ask for funding for Chinese ventures, a former executive at the company told the Post on Saturday. Several higher-ups at the company ultimately worked for the Obama-Biden administration when Joe Biden was vice president, the executive added.
"The contacts for former Secretary of State John Kerry and former U.S. Ambassador to China Max Baucus, who both held their positions while Biden was vice president, were also apparently found on Hunter Biden's infamous laptop that was left at a Delaware repair store in 2019.
"The Post called Kerry's number and reached his answering machine, but the outlet was unable to reach Baucus, who had a Chinese number listed.
"The report comes after a Trafalgar Group survey in April showed that nearly two-thirds of U.S. voters believe that President Biden is compromised because of his and his family's ties to China."
Everyone in DC knew Biden is a Red China First guy.
No one did anything to stop him.
They won't impeach or even talk about the laptop.
I love my country but I hate its government.
ITEM 8: These cars would run on coal in West Virginia.
Yep! An 8 hour wait to charge an Electric Vehicle in California! That's what you want Joe? Add more cars and it will be a 24 hour wait! pic.twitter.com/nqf9tyvo90

— Mr. Potato Head (@America1Scotty) July 3, 2022
They aren't saving the planet. They are wasting time and energy.
ITEM 9: The Truth Patriots reported, "A Supreme Court decision may force over 70,000 truck owner-operators in California to stop driving, creating another choke point in the already stressed West Coast logistics networks.
"The AB5 law restricts the use of independent contractors and will soon be enforced against the trucking industry after the court declined to hear their appeal.
"The California Trucking Association said in a statement that gasoline has been poured on the fire that is the ongoing supply chain crisis, and the decision by the Supreme Court could deny a judicial review of a lower court ruling.
"In an end-of-term orders list released in June, the Supreme Court denied the review of the 9th Circuit's reversal of the injunction against enforcement of the AB5, which is against the state's trucking industry. This injunction, which has been in place for over two years, will be lifted quickly."
Secede?
I would vote to expel California.
ITEM 10: The Washington Free Beacon reported, "Last year, the White House bragged about saving Americans 16 cents on July 4. This year, prices of a barbecue spread featuring burgers, potato salad, and corn on the cob for Independence Day has shot up $10 thanks to inflation under President Joe Biden.
"Fourth of July cookouts will cost 17% more than last year, according to the American Farm Bureau Federation. A barbecue for 10 will add up to about $70. The cost of ground beef saw the sharpest increase, with two pounds going up 36% from 2021."
I spent $14 on a corned beef Rueben from Arby's and a whopper from Burger King for the bride. I am chilling not grilling.
ITEM 11: GB News reported, "Scrabble players quitting competitive game after 400 offensive terms banned from words list."
The story did not list any of the banned words.
7News in Australia reported, "The owners of the beloved board game Scrabble have banned a long list of words players are no longer allowed to use, prompting furious debate.
"The banned list includes words considered to be racial or ethnic slurs, including n*****, Shiksha (a derogatory Jewish term), Paki and Fenian (an Irish republican).
"The word bitch is allowed because it can refer to a female dog.
"The word f****t is also allowed to remain because the word also means a bundle of sticks."
So you can use faggot in Scrabble but not in a story about words banned by Scrabble.
Journalists have an odd definition of free speech.
ITEM 12: Sniffy and Lex Luthor had a falling out.
Ouch. Inflation is far too important a problem for the White House to keep making statements like this. It's either straight ahead misdirection or a deep misunderstanding of basic market dynamics. https://t.co/XgKfEICZpk

— Jeff Bezos (@JeffBezos) July 3, 2022
Given the choice between a capitalist and a pig, Bezos went with the oinker. My complaint window is closed.
LAUGH OF THE DAY: Two leftists in a street argument hurl insults.
The winner? "Get out of my face, you white colonizer."
Citizen Free Press has the video. Well worth your time.
ITEM 13: Tragic.
100 year old veteran break down crying

"This is not the country we fought for" pic.twitter.com/W7Y8XsKLp0

— WilliamA33 (@WilliamA_33) July 2, 2022
I don't mean to bum readers out, but the sky is not always blue.
Not even in Poca, West Virginia.
This is why we fight. We are Superman and Supergirl fighting for truth, justice and the American way.
ITEM 14: AP reported, "Fearing Russia might cut off natural gas supplies, the head of Germany's regulatory agency for energy called on residents Saturday to save energy and to prepare for winter, when use increases.
"Federal Network Agency President Klaus Mueller urged house and apartment owners to have their gas boilers and radiators checked and adjusted to maximize their efficiency."
Trump warned them in 2018.
Trumpenfreude strikes again.
I say we pull out of NATO and let Russia teach them a lesson.
Oh wait. Russia already is doing that.
ITEM 15: The New York Post reported, "Cable news giant CNN has seen its viewership fall in recent weeks under the helm of newly installed network president Chris Licht, according to the latest Nielsen ratings.
"CNN's viewership dipped during the month of June compared to the previous month — despite the network's intensive coverage of the ongoing House committee hearings into the Jan. 6, 2021 riots at the US Capitol.
"In June, CNN's primetime lineup drew 654,000 total viewers on average per night. Of those viewers, just 148,000 are between the ages of 25 and 54 — the key demographic that is most coveted by advertisers."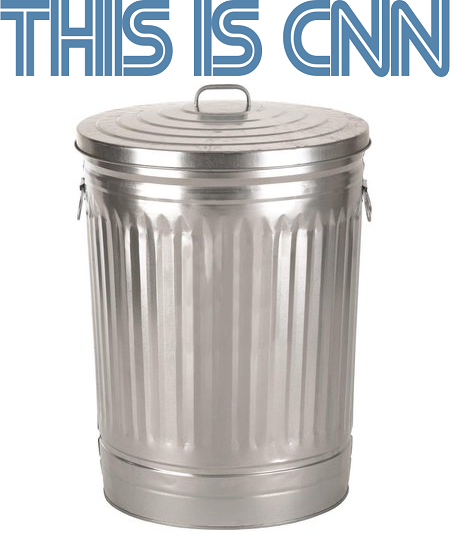 Well, California could use a few CNNs to collect its trash.
FINALLY, speaking of trash, Newsom versus DeSantis in 2024 is possible.
It would be like Bambi Meets Godzilla.
Shouldn't you be worried about California? pic.twitter.com/etzKfZ9OQs

— Jeremy Redfern (@JeremyRedfernFL) July 3, 2022