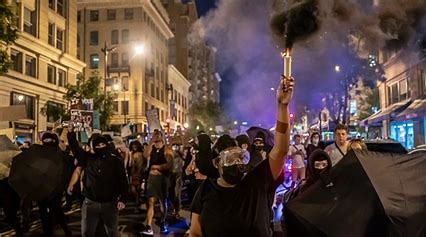 Not to downplay the very serious threats of violence across the nation this weekend, but liberals being angry is not new. Liberals are always angry. They are self-righteous juveniles who cannot control their emotions.
This time, their sheep are upset because some states they do not live in may now ban abortions.
The last time they were this upset was when Florida banned LGBT teachers from grooming kindergarteners.
In 2020, liberal sheep were angry over George Floyd OD-ing while in police custody.
The calls for violence by Maxine Waters and other shitheads deserve to pay for their rhetoric with expulsion from Congress in January. That won't happen, but I have to get it off my chest.
The mainstream media said that Trump has said privately that sending abortion back to the states to decide will hurt Republicans. Perhaps he said it.
Looking at the numbers that could happen. The latest McLaughlin & Associates poll said 5% of voters call abortion their top concern, which is up from zilch in April. And while the same poll showed 54% of voters cite inflation (up from 41% in April) that 5% could tip enough congressional races to minimize Democrat losses and allow them to expand their control of the Senate.
Ah, but who are the 5%?
They appear to be the same social justice warriors who were angry about climate change (down 1 point since April), affordable health care (down 3 points since April) and improving race relations (up 1 point since April).
Overall, the poll showed social issues were the top concern of 23% of the voters, down 2 points from April.
$5 gasoline may be converting the angry sheep.
To be certain, abortion likely will cost Republicans votes and reversing Roe may make some pro-lifers complacent.
But the idea that Democrats can Roe, Roe, Roe their votes to victory is dubious.
Pollster John McLaughlin told the Washington Examiner, "Only 5% said abortion was top issue. That might change a little, but not with people who can't afford food or gas or rent or medical bills.
"This was no surprise. The decision was leaked a while ago. Most states will not change their laws. Biden's handlers are desperate to change the subject from the imploding economy."
The subject will be changed again because under Rules for Radicals No. 8 ("Keep the pressure on") Democrats must keep their flock angry. The places they destroy are in Democrat strongholds.
That 5% who are angry over Roe means that instead of winning re-election by 43 points as she did last time, Maxine Waters will be re-elected by 43 points this time.