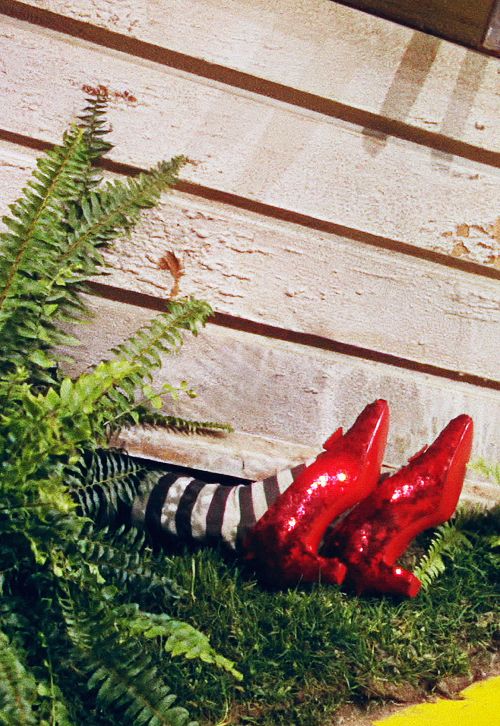 After the way Nancy shoved the daughter of Mayra Flores, some say the congresswoman should throw a bucket of water on Pelosi. I say a house is more appropriate. Save the water for Hillary.
ITEM 1
: Inflation is all your fault. You are saving too much money.
Julie Hyman reported with a straight face, "Americans were sitting on $815.3 billion worth of savings as of April.
"This may be good news for consumers individually, but bad news for the Federal Reserve, whose efforts to slow inflation could be delayed by this extra pile of cash lying around."
It may be good for you individually, but for the sake of Der Fatherland, you must spend, spend, spend because Hyman is under the impression that more money chasing fewer products reduces prices.
ITEM 2: CBS reported, "Turkey agreed Tuesday to lift its opposition to Sweden and Finland joining NATO, ending an impasse that had clouded a leaders' summit opening in Madrid amid Europe's worst security crisis in decades, triggered by the war in Ukraine."
The story said, "Turkey hailed Tuesday's agreement as a triumph, saying the Nordic nations had agreed to crack down on groups that Ankara deems national security threats, including the Kurdistan Workers' Party, or PKK, and its Syrian extension. It said they also agreed not to impose embargo restrictions in the field of defense industry on Turkey and to take concrete steps on the extradition of terrorist criminals."
In short, the Swedes and the Finns have agreed to obey international law and fight terrorism in exchange for the Turks defending them against the Russians.
ITEM 3: UPI reported, "A British Columbia man captured video of his fearless cat facing off against a black bear that wandered into his driveway.
"Brothers Gavin and Cameron Sturrock said their cat, Tigger, is known to be mischievous and fearless, and can often be found chasing neighborhood dogs away from their home."
Just looked at our cat.
She would open the door for a bear and show him where our honey is stored.
ITEM 4: The New York Post reported, "Joe Biden called his son Hunter in late 2018 to discuss a New York Times article detailing the younger Biden's dealings with a Chinese oil tycoon accused of economic crimes — telling him, "I think you're clear," according to a report Monday.
"The voicemail, discovered on a cellphone backup contained on Hunter Biden's infamous discarded laptop, would appear to contradict President Biden's continued denial that he ever talked with his disgraced 52-year-old son about his overseas business transactions — and was aware they could be improper."
Most of DC knows Biden is a slow, dull, crooked man who is obsessed with sex and bribes. He's been like this throughout his half-century in Washington.
They wanted him as president, which tells you how much they care for America.
ITEM 5: Taiyler Simone Mitchell reported, "Former presidential candidate Hillary Clinton said Clarence Thomas, who she's known since they were at Yale Law School together in the '60s, has always been a person of grievance."
She's the queen of grievance.
By the way, Thomas entered the law school in 1971. I guess that is 1960-eleven.
Philip Klein of National Review tweeted, "Among other things, the law school reference isn't plausible. Not only was she in a different graduating class from Thomas, but to the extent they overlapped, he wasn't even a conservative in law school -- that was just the beginning of his ideological transition."
Sotomayor said two weeks ago, "I suspect that I have disagreed with him more than any other Justice...and yet, Justice Thomas is the one Justice in the building that literally knows every employee's name. Every one of them. And not only does he know their names, he remembers their families' names and histories. He's the first one to go up to someone when you're walking with him and say, 'Is your son okay? How is your daughter doing in college?' He's the first one that, when my stepfather died, sent me flowers in Florida."
I will cut Hillary some slack. Thomas was a black nationalist then so I suspect he was a person of grievance. But he found the Lord, made peace with who he is, became happy and grew the hell up.
Hillary? Well, maybe next year.
ITEM 6: AP shrieked, "Donald Trump rebuffed his own security's warnings about armed protesters in the Jan. 6 rally crowd and made desperate attempts to join his supporters as they marched to the Capitol, according to dramatic new testimony Tuesday before the House committee investigating the 2021 insurrection.
"Cassidy Hutchinson, a little-known former White House aide, described an angry, defiant president that day who was trying to let armed protesters avoid security screenings at a rally that morning to protest his 2020 election defeat and who later grabbed at the steering wheel of the presidential SUV when the Secret Service refused to let him go to the Capitol."
This was secondhand information, aka, gossip.
Meanwhile, a real reporter, Peter Alexander, tweeted, "A source close to the Secret Service tells me both Bobby Engel, the lead agent, and the presidential limousine/SUV driver are prepared to testify under oath that neither man was assaulted and that Mr. Trump never lunged for the steering wheel."
The Democrat obsession with Trump is Nero fiddling while Rome burned.
ITEM 7: The Daily Wire reported, "The man who served as sergeant-at-arms for the U.S. Senate during the January 6 riot and later suggested that professional agitators might be to blame for the incident has been found dead, according to reports
"Michael Stenger's death comes amid the House of Representatives' investigation of the riot at the U.S. Capitol last year. No cause of death was given for Stenger, a 35-year veteran of the Secret Service and a former U.S. Marine."
Arkancide. Donate to the Witness Protection Service until a cure is found.
ITEM 8: Slay reported, "The U.S. Office of Special Counsel determined that President Joe Biden's Energy Secretary Jennifer Granholm violated the Hatch Act during a late 2021 interview.
"The OSC said Granholm explicitly endorsed Dem Party candidates during an Oct. 6 interview in her official capacity with media outlet Marie Clare. The Foundation for Accountability & Civic Trust asked the OSC to investigate the matter.
"Erica Hamrick, the deputy chief of the OSC's Hatch Act Unit, wrote to FACT: 'OSC has concluded that Secretary Granholm engaged in political activity when she gave this response promoting the electoral success of the Democrat Party.'"
She is a terrible energy secretary. Buttigieg is a terrible transportation secretary. Austin is a terrible defense secretary. They are all terrible. They are a Team of Partisan Hacks. This administration reminds me of the film Goodfellas, when the mobsters take over a restaurant. They run up its debt, steal everything and burn the place down for the insurance money.
ITEM 9: The Reload reported, "Someone from the California Attorney General's Office leaked files from their database including the home addresses, full names and dates of birth for every gun owner in the state. The leak included the private information of 244 judges and 420 reserve officers in addition to thousands of private civilians.
"A video reviewed by The Reload shows the databases with detailed information were initially available for download via a button on the website's mapping feature. They appeared to have been removed from public access by Tuesday afternoon and replaced with spreadsheets without the individualized identifying information.
"The office of Attorney General Rob Bonta confirmed private information had been exposed and said they are examining the situation."
This is the beauty of constitutional carry: there are no lists and no gathering of private information by the state for Democrats to release.
ITEM 10: Politico reported, "Less than a year ago, a GOP Senate victory in deep blue Washington state would have been unthinkable. But now, Democrats are spending millions on advertising in several once-reliable Democratic strongholds, including Washington, as Republicans build national momentum and push for new Senate pickups.
"There's a similar panic in Colorado, where Tuesday's GOP Senate primary has also drawn millions of dollars in Democrat-funded ads to boost a far-right candidate, a massive last-ditch campaign to keep a moderate Republican off the ballot this fall."
Roses are red.
Democrats are blue.
Cuz two more states
Will be red too.
ITEM 11: The Conservative Brief reported, "Ghislaine Maxwell, the British socialite who was convicted of conspiring with Jeffrey Epstein to recruit, groom, and abuse underage girls, has learned her fate in court.
"U.S. Circuit Judge Alison Nathan has sentenced Maxwell to 20 years in prison for sex trafficking."
Maxwell may live because she never revealed the johns.
ITEM 12: NBC reported, "Rep. Mary Miller defeated Rep. Rodney Davis in an House primary in Illinois after redistricting pitted two incumbent Republicans against each other, NBC News projected.
"With nearly all of the expected vote counted, Miller held a 15-point edge over Davis.
"Miller's victory marked another win for former President Donald Trump, as well, who backed her as part of his effort to oust several incumbent Republicans deemed insufficiently loyal. Davis ran afoul of Trump by supporting the establishment of an independent commission to investigate the Jan. 6 riot. Davis supported the never-chartered independent commission, not the House select committee now probing the Capitol attack, which held its sixth public hearing Tuesday."
Another Never Trumper bites the dust.
Where are the Never Biden Democrats? Or does every Democrat enjoy watching the nation go up in flames?
ITEM 13: Speaking of Never Trump, the instantly discredited story about President Trump grabbing the steering wheel fooled a lot of Never Trump fools.
John Podhoretz wrote, "Trump Is In Deep, Deep, Deep, Deep Trouble."
Amanda Carpenter wrote, "Hutchinson Puts Trump's Violence on Display."
Tim Miller, also of the Bulwark, wrote, "Cassidy Hutchinson Held Their Manhoods Cheap — They all knew. But only the 26-year-old staffer would testify about it under oath. — This afternoon a 26-year-old former assistant showed more courage and integrity than an entire administration full of grown-ass adults."
The walls are closing in.
Again.
The dam is about to burst.
Again.
ITEM 14: Rasmussen reported, "Even though more voters identify as pro-choice than pro-life, fully half of them approve of the recent Supreme Court ruling that overturned the 1973 Roe v. Wade decision.
"A new Rasmussen Reports national telephone and online survey finds that 50% of Likely U.S. voters approve of the Supreme Court abortion ruling, including 38% who Strongly Approve of the decision, which means that each state can now determine its own laws regarding abortion. 45% disapprove of the Supreme Court's new ruling, including 38% who Strongly Disapprove."
Outlier?
Perhaps.
ITEM 15: NYT reported, "The Supreme Court on Tuesday reinstated a Republican-drawn congressional map in Louisiana that a federal judge had said diluted the power of black voters.
"The court's three liberal members dissented.
"The Supreme Court's brief order, which included no reasoning, blocked the judge's ruling and granted a petition seeking review in the case. The justices will, the order said, hold the Louisiana case while the court decides a similar one from Alabama in its next term."
An Obama judge had sided with Democrats on this one.
How about the federal government stop sticking its nose in redistricting because right now, the federal courts violate the 14th Amendment by demanding racist districting.
ITEM 16: Business Insider reported, "Ukraine has lost more troops during the Russian invasion than there are infantry in the British army, defense expert says."
Zelensky should cut a deal and end the carnage.
FINALLY, Beavis and Butthead return and learn about white privilege.
Beavis and Butthead discover white privilege:

😂🤣 pic.twitter.com/JvKizi6ZyB

— Zach Vorhies (@Perpetualmaniac) June 27, 2022