ITEM 1: The Washington Post's abortion reporter tweeted, "Nearly 10 months into the Texas abortion ban, women have started having the babies they never planned to carry to term. I got to know Brooke Alexander — an 18-year-old in Corpus Christi who wanted an abortion, and now has twins."
Her parents advised her to abort their granddaughters.
Texas said she couldn't.
Alexander said, "It's really scary thinking that I wouldn't have them."
WaPo seems to think motherhood is a bad thing. My mother was 20 when she had my second sister. My mother-in-law had her third child when she was 20.
When The Pill came out in the 1960s, her doctor would not prescribe it to my married sister because she was not 21. That kid turned 56 this month.
ITEM 2: AP reported, "A Japanese court ruled Monday that the country's ban on same-sex marriage does not violate the constitution, and rejected demands for compensation by three couples who said their right to free union and equality has been violated.
"The Osaka District Court ruling is the second decision on the issue, and disagrees with a ruling last year by a Sapporo court that found the ban on same-sex marriages unconstitutional. It underscores how divisive the issue remains in Japan, the only member of the Group of Seven major industrialized nations that does not recognize same-sex unions."
Translation: Japan is the only sane one left.
ITEM 3: ElecTrek reported, "Tesla has laid off both the president of its LGBTQ+ community and a lead involved in diversity and inclusivity programs at the company.
"While they were let go as part of a broader wave of layoffs, it comes amid several comments Tesla CEO Elon Musk made, concerning what he describes as the woke mind virus."
Hiring a bunch of minorities to run your DIE shop (diversity, inclusion and equity) is not diverse or inclusive or equity. It creates a ghetto in corporate personnel chart to stick people in to meet your minority quotas. The hired don't mind because they get to sit around all day and do nothing but bitch.
Give me a Ric Grenell or a Peter Thiel who get things done. Give Buttigieg back to Mad magazine where he belongs.
ITEM 4: The Washington Times reported, "A month after President Biden invoked the Defense Production Act to import emergency supplies of infant formula, store shelves are still half empty and brands shipped on U.S. military planes from other countries are not yet helping many families struggling to find critical specialty brands.
"The U.S. government began importing infant formula from Switzerland, the United Kingdom and elsewhere one month ago. It launched Operation Fly Formula to address a shortage that was triggered by the COVID-19 pandemic, a major formula recall and a decision by the FDA to shutter one of the nation's top formula-producing plants for several months citing health violations.
"Despite government intervention, many families with infants are still desperately searching for their next formula can. They have had to rely on social media groups to learn when store shelves are restocked or to buy from people who are selling or trading a can or two."
Meanwhile Biden approved covid jabs for babies without any evidence that the shots work or are safe.
Let them eat vax!
CAMPAIGN PROMISE OF THE DAY:
TRUMP: "I make this pledge to you today: I will never, ever ride a bicycle."pic.twitter.com/M91fvyhtJ0

— Breaking911 (@Breaking911) June 20, 2022
ITEM 5: Just the News reported, "Capitol Police caught Massachusetts Democrat Rep. Jake Auchincloss's chief of staff defacing posters outside the Capitol complex office of Rep. Marjorie Taylor Greene and referred him for criminal charges, but the same U.S. Attorney's office that pursued the Jan. 6 defendants declined to approve an arrest warrant, according to police documents and interviews.
"Police and Auchincloss also confirmed Monday that the congressman's office was involved in allowing comedian Steven Colbert's production team into the Capitol complex last week in an incident that led to security concerns and the arrest of seven members of Colbert's team.
"Capitol Police asked federal prosecutors back in March for an arrest warrant for Timothy Hysom, 51, a longtime Democrat congressional staffer who worked for Rep. Adam Schiff before rising to be Auchincloss's top aide, after capturing Hysom on hidden camera security footage defacing Greene's posters with stickers with religious messages, according to a copy of the arrest warrant obtained by Just the News."
Republicans should impeach Garland for his favoritism.
ITEM 6: Valiant News reported, "Florida Governor Ron DeSantis on Monday clarified his government's stance on babies receiving COVID-19 vaccines, stating that there's no proven benefit for the controversial injections to be used in infants."
The government once protected children.
Abortion made children disposable.
ITEM 7: Raymond Ibrahim reported, "Swedish officials are warning Ukrainian women living in refugee centers not to dress in a way that might provoke men from "other cultures"—code for Muslim migrants, which, in Sweden, is mostly of the Somali variety—who reside in the same refugee center.
"And how do these hapless Ukrainian refugees dress, to prompt such a warning? According to Gitana Bengtsson, who has been helping them, 'they usually dressed like us, you and me. There is nothing strange about it. They did not look like prostitutes. If those women lived in the city, no one would tell them how to dress.' Even so, and now that summer is here, the site manager has advised them not to wear shorts or skirts that reveal their body parts."
And we are going to throw our NATO security blanket over Sweden?
A nation that cannot defend women does not deserve our protection.
ITEM 8: Watts Up With That reported, "German Vice Chancellor Announces a Return to Coal."
The vice chancellor is a Green Party member.
Guess he doesn't want to sweat in the dark after all.
Flashback to the UN in 2018.
Trump made some outrageous claims about German energy at the UN — and the German delegation's reaction was priceless pic.twitter.com/izpa2fKC3B

— NowThis (@nowthisnews) September 26, 2018
President Trump was seldom wrong about anything.
ITEM 9: Via Todd Zywicki:
October 2021: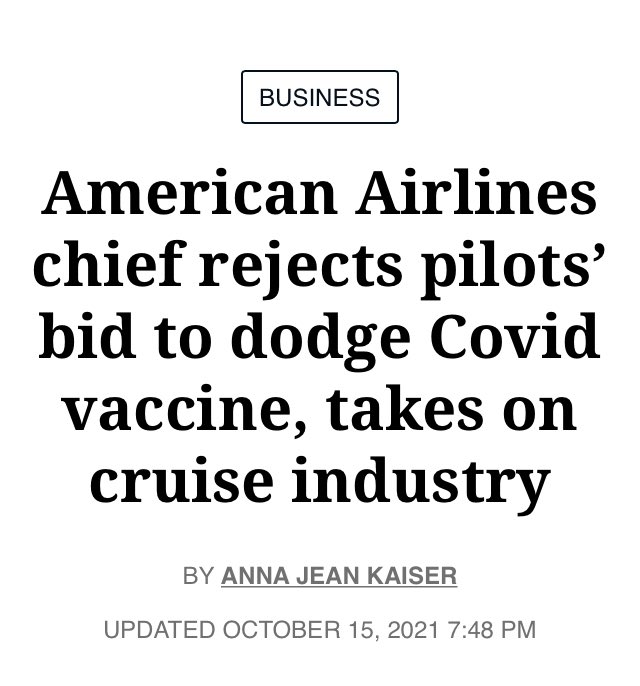 June 2022: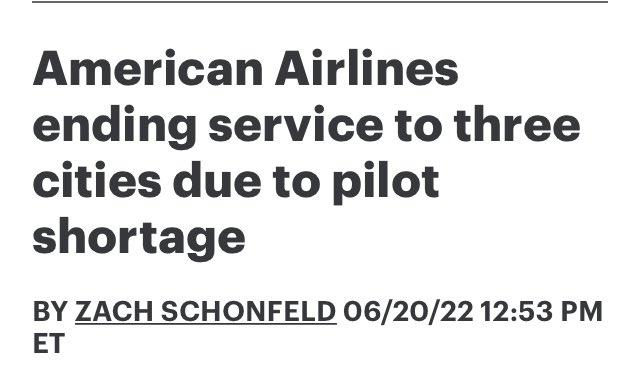 When your first name is American, you should try to act American.
ITEM 10: Fox reported, "The parents of a slain California police officer are demanding Los Angeles DA George Gascon be recalled for his far-left policies, after their son and his partner were killed in the line of duty.
"Jose Santana and Olga Garcia joined Fox & Friends First to discuss their son's tragedy and why they pin the blame on what critics call Gascon's radical policies."
By radical, Fox means a white liberal's policies getting brown people killed.
ITEM 11: AFP reported, "China ramped up crude oil imports from Russia in May, customs data showed Monday, helping to offset losses from Western nations scaling back Russian energy purchases over the invasion of Ukraine.
"The spike means Russia has now overtaken Saudi Arabia to become China's top oil provider as the West continues to sanction Moscow's energy exports.
"The world's second-biggest economy imported around 8.42 million tons of oil from Russia last month — a 55% one-year rise — as Beijing continues to refuse to publicly condemn Moscow's war while exacting economic gains from its isolated neighbor.
"China imported 7.82 million tons of oil from Saudi Arabia in May.
"In total, China bought $7.47 billion worth of Russian energy products last month, about $1 billion more than April, according to Bloomberg News."
Biden's sanctions made Vlad Putin Rich Again.
ITEM 12: The New York Post reported, "A hiker who was suffering from severe hypothermia on a New Hampshire trail near Mt. Washington died at a hospital hours after rescuers faced driving rain, blowing snow, and winds gusting to over 80 mph to reach him, conservation officers said.
"The hiker was rescued from Gulfside Trail on Saturday night. Xi Chen, 53, of Andover, Massachusetts, was overcome by severe weather conditions."
Sad.
Snow-capped mountains are for viewing, not climbing.
ITEM 13: Post Millennial reported, "Democratic Congressman and Florida gubernatorial hopeful Charlie Crist's website features two distinct themes for its English and Spanish speaking audience. He's got plenty of Pride merch for the English language side of the site, but on the Spanish language side, no rainbow or trans flags are on display.
"Media strategist Giancarlo Sopo pointed out the difference on Twitter today with some screen captures and wrote, 'Interesting. When you visit Charlie Crist's campaign store, the English version prominently features Pride Month materials for sale. But the Spanish version has none.'"
LGBT is for gringos only.
ITEM 14: The Morning Call reported, "A Lehigh County farmer recently called Kyle Kotzmoyer and said something like 'I've got a tractor hooked up to my corn planter out here, no diesel fuel, and I can't afford to get any.'
"Kotzmoyer, who recalled the conversation Tuesday, said he responded to the request for advice with a joke.
"That's about all he could do, he said, because the crushing reality of record diesel fuel prices is pushing farmers to the brink and may affect food availability."
Kotzmoyer, a legislative affairs specialist for the Pennsylvania Farm Bureau, told Pennsylvania lawmakers, "We have reached that point to where it is very close to being a sinking ship. We are teetering on the edge right now."
There are no electric tractors.
Democrats were so sure when they tripled gasoline prices through their draconian restrictions on oil drilling and pipelines that they were doing the right thing that they overlooked the blowback on farms, manufacturing and even the government.
Or maybe that too is part of their deal. They want to break the American spirit.
ITEM 15: CBS reported, "Natela Dzalamidze, a doubles specialist, has figured out a way to get around Wimbledon's ban of Russian and Belarusian players.
"The Russian-born player changed her nationality and is now listed as Georgian on the WTA website. She will now be allowed to compete with her Serbian partner Aleksandra Krunić when the tournament starts later in June.
"Wimbledon officials were aware of Dzalamidze's nationality change, but had no control over it."
I love it when someone eclipses the (bad word) virtue signalers.
ITEM 16: Variety reported, "Netflix is bracing for its next round of layoffs as the streaming giant looks to cut costs in the wake of its stock troubles.
"Impacted staff are expected to be told at the end of the week. It's unclear what departments are going to be hit, but sources suggest that the cuts could be similar in size to the round of reductions undertaken in May. At that time, Netflix laid off 150 employees and dozens of contractors and part-time workers. When those cuts were announced, Netflix said that there would be other rounds of pink-slipping in 2022. Netflix maintains a global work force of roughly 11,000 staffers.
"Netflix's stock has been on a precipitous slide and the company has lost nearly 70% of its value since it revealed this spring that it had shed nearly 200,000 subscribers. That spooked Wall Street and triggered a selloff. Shares of Netflix were trading at north of $600 in January. Today, they are hovering at roughly $175 a share.
"A spokesperson for Netflix declined to comment."
Juneteenth Sales Day! Get 70% off on Netflix stock!
ITEM 17: KVUE reported, "On Monday, KVUE and its news partners at the Austin American-Statesman exclusively obtained surveillance footage from inside Robb Elementary School on the day of the May 24 shooting.
"The footage shows that multiple officers were inside the building with rifles and at least one ballistic shield, 19 minutes after the gunman arrived. They didn't enter the classroom the shooter was inside for nearly another hour.
"Investigators believe this will prove to be a significant development as it indicates they had more than enough firepower and protection to enter that classroom before they actually did."
Holy cow.
Prosecute for aiding and abetting after the fact.
KLM.
Kids Lives Matter.