"Justice Thomas is the one justice in the building that literally knows every employee's name, every one of them. . . . he is a man who cares deeply about the court as an institution, about the people who work there — about people." - Justice Sotomayor pic.twitter.com/Pz4TKWeFi3

— JCN (@judicialnetwork) June 17, 2022
ITEM 1: Chad Pergram covers Congress for Fox. He tweeted that Capitol Police arrested 9 members of Stephen Colbert's staff on Thursday night for busting into the Longworth House Office Building.
The cops shooed them away once.
He tweeted, "However, the group surfaced later that night after the Capitol complex was closed to the public Fox is told they took pictures and video around the offices of House Minority Leader Kevin McCarthy (R-CA) and Lauren Boebert (R-CO).
"They were unescorted and arrested and charged with illegal entry. They were arrested near Boebert's office. They were released overnight."
Everyone jailed for January 6 should point this out when they finally get a day in court. This was a nighttime break-in on the 50th anniversary of Watergate. The most notable among the arrested was Robert Smigel, the voice of Triumph the Insult Dog.
That answers the question of what WaPo would do if Watergate happened again.
Nothing.
Fox is reporting that an aide of Rep. Jake Auchincloss, D-Mass let in the Colbert crew after they were told to leave the Capitol. https://t.co/MWcO26pID8

— Jonathan Turley (@JonathanTurley) June 18, 2022
People say Congress has double standards. The truth is Congress has no standards.
ITEM 2: Reuters reported, "Production at U.S. factories unexpectedly fell in May, the latest sign of cooling economic activity as the Federal Reserve aggressively tightens monetary policy to tame inflation.
"Slowing growth was indicated in other data showing a gauge of future economic activity declining in May for a third straight month. Other data this week showed a drop in retail sales last month as well as steep declines in homebuilding and permits. Weakness in manufacturing output also reflects a shift in spending from goods to services."
No, people are shifting from manufactured goods to buying food and gasoline as the prices keep getting higher.
ITEM 3: Emily Baker-White reported, "Leaked Audio From 80 Internal TikTok Meetings Shows That US User Data Has Been Repeatedly Accessed From Red China."
Hmm.
Just like Red China accessed Hillary's email account when she was secretary of state.
ITEM 4: Reuters reported, "Biden said on Friday he was not traveling to Saudi Arabia's explicitly to meet de facto leader Mohammed bin Salman during a trip next month and said he was seeing the Saudi crown prince as part of a broader international meeting.
"Biden's plans to see the crown prince, known as MBS, are part of his first trip to the Gulf region as president. He has been criticized by U.S. lawmakers, including some from his own Democratic party and human rights advocates, who say the visit is at odds with his promise to put human rights at the heart of U.S. foreign policy."
MSB does not want to see Biden because Biden is a dope who sides with Iran.
ITEM 5: Axios reported, "81% of U.S. adults say they believe in God — down 6 points from 2017."
I don't know about that because I hear people pray "Oh God, make it stop!" every time they see Biden or Kamala on TV.
ITEM 6: Todd Bensman reported, "When Mexico last week granted federal humanitarian travel permits to 15,000 U.S.-bound third-country migrants who'd formed the largest caravan in Mexican history, most planned to head straight to the border to cross illegally into the Texas towns of Del Rio and Eagle Pass.
"But now those thousands of federal permit holders have collided with an unusual and wide-ranging Coahuila State police roadblock operation that is systematically halting buses carrying the migrants all over that state, detaining and deporting some, and thwarting federal government will.
"Few, if any, of those thousands are finding their way over the Rio Grande into the Border Patrol's Del Rio Sector. Mexican state police are blocking northbound commercial buses at the bus station in the Coahuila state capital of Saltillo, and at many other stations, and emptying migrants from trucks and vans at checkpoints on all roads leading into that state's border cities of Piedras Negras, across from Eagle Pass, and Acuna, across from Del Rio, according to Mexican press reporting.
"The migrants who thought they were a day or two away from crossing into Texas, where the Biden administration will admit most of them, are reported to be infuriated. In many cases, the state authorities are deporting the immigrants they catch, although it was unclear to where. The operations have sparked civil disobedience disturbances in Saltillo, protests elsewhere, and closure Tuesday of the international bridge between Eagle Pass and Piedras Negras when 100 of the caravan migrants tried to hop a train over and battled Mexican authorities who stopped them.
"The reason all this is happening will surprise many.
"Operation Mirror, under which this new activity is happening, came after Texas Governor Greg Abbott reminded his Mexican counterpart, Coahuila Governor Miguel Angel Solis, of his security obligations in a bilateral agreement the two signed in April after Abbott ordered truck safety inspections that almost shut down U.S.-Mexico trade on five international bridges.
"This is according to a senior state government official with direct knowledge of the operations, who confirmed to the Center for Immigration Studies that Abbott insisted on Coahuila state action to stop the caravan. As part of that agreement and those with three other Mexican state governors, Abbott has very recently made clear he would restore the hated truck safety inspections if they didn't work in good faith to stop the former caravan's participants from crossing, the official said."
DeSantis isn't the only governor getting things done.
And unlike Texas, the U.S. Supreme Court of Bleeding Hearts has no jurisdiction over Coahuila.
ITEM 7: Decrypt reported, "As the crypto market continues to melt down, Kraken CEO Jesse Powell took to Twitter to emphasize a return to a crypto-first culture as the early Bitcoin exchange announced that it would continue hiring—reframing diversity and inclusiveness in the process.
He tweeted, "We're going to keep building and hopefully do a better job of filtering up front. I think we've developed some really thoughtful policies that might not appease woke activists but work for the other 99% of the world."
First Disney gets spanked. Then Musk steps up. Now this. Perhaps the world is awakening to the idiocy of the Woke Mob.
ITEM 8: The New York Post reported, "Amazing video footage shows the moment a heroic Long Island high school student dives into a chilly bay to rescue a fellow teen who accidentally drove her car into the water.
"Surveillance footage caught the Subaru Outback crashing into Patchogue Bay just after 10 p.m. Tuesday after 18-year-old driver Mia Samolinski accidentally stepped on the gas instead of the brake, according to Suffolk County cops.
"Luckily for her, one of those nearby was Anthony Zhongor, 17, a fellow Patchogue-Medford High School student who has recently signed up for the Marines."
The Marines are getting a five-star recruit.
ITEM 9: Just the News reported, "With Democratic U.S. President Joe Biden in the White House and majorities in both the House and Senate, a plurality of Democrats say the country is moving in the wrong direction.
"According to a USA TODAY/Suffolk poll released Friday, 46% of Democrats say the country is 'on the wrong track' with only 34% of the incumbent party approving of the nation's trajectory.
"The United States is experiencing record high gas prices, with national averages topping $5 per gallon this month for the first time in American history. Also, weighing on American minds is record inflation, stock market volatility, military escalations in Eastern Europe and the Pacific Rim; and an uncontrolled Southern Border witnessing record numbers of illegal crossings.
"A staggering 71% of Americans overall say the U.S. is 'on the wrong track' with a mere 16% disagreeing with that sentiment. Moreover, the negative view of American prospects is near unanimous among Republican voters while roughly three of four independents feel the same."
Say what you may about Carter, but his first two years were OK.
He actually shrank the national debt (as measured against the GDP) from 27% to 25%. It is 4 times that today.
ITEM 10: Via libs of TikTok. Wait for it.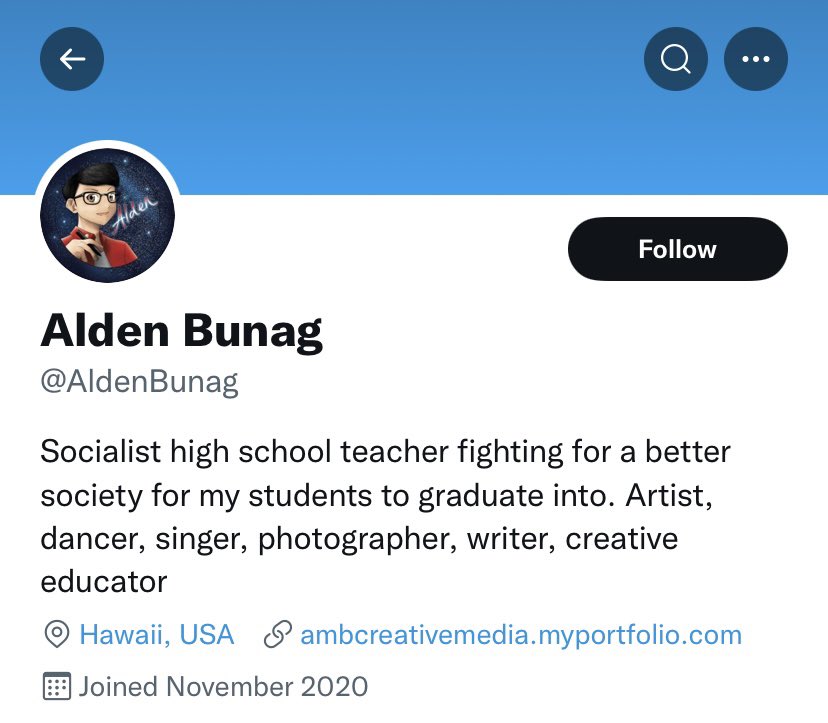 Be patient.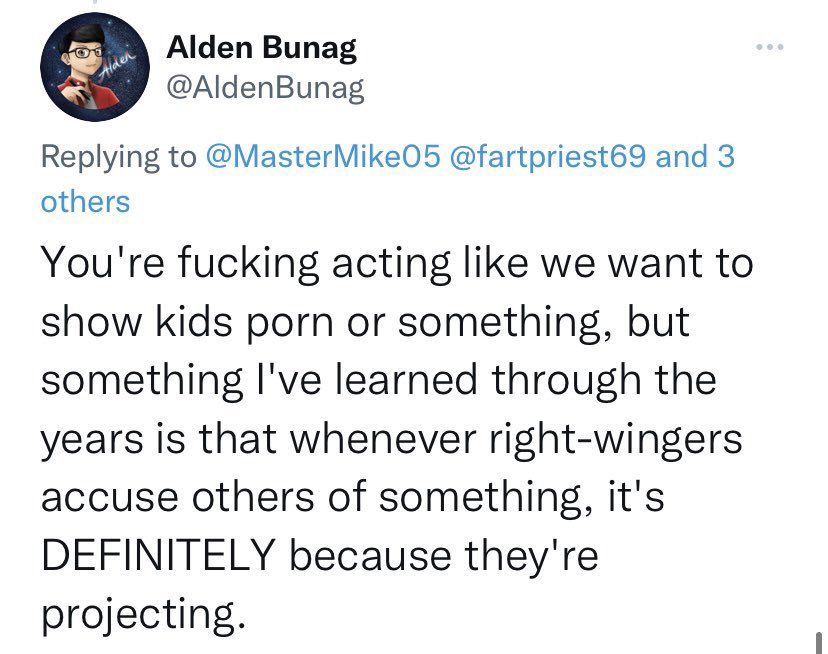 OK, now!
KHON reported, "A Hawaii teacher has been arrested for sharing child pornography. Federal prosecutors said Alden Bunag sent illicit pictures and video to another teacher on the mainland and admitted to sex with a 13-year-old student.
"Bunag made his first court appearance on Thursday at the federal courthouse and remains in custody until his next hearing. Court records said he admitted to investigators that he recorded his sexual encounters with a 13-year-old boy who was a former student and sent the videos to others through a messenger app."
LGBT activist teachers are grooming kids.
ITEM 11: The New York Post reported, "A high school teacher has been fired from her job after she let female students take topless photos for an art project.
"Emma Wright, 41, was working as an art teacher at Huxlow Science College in Northamptonshire, England, back in 2017 when the classroom photoshoot took place."
More grooming, or as the British should call it, Prince Andrewing.
ITEM 12: Life News reported, "Man Who Killed Pregnant Ex-Girlfriend and Her Unborn Baby Charged With Two Murder Charges."
"Man"?
ITEM 13: Canadian Manufacturing reported, "Aspire Food Group announced that it has completed construction of its alternative protein manufacturing facility. London, Ontario is now home to the world's largest cricket production facility.
"Aspire's new plant will reportedly produce 9,000 metric tons of crickets every year for human and pet consumption. That's about two billion insects to be distributed annually across Canada and throughout the United States.
"Aspire also reports that it already has orders for the next two years.
"Crickets are currently being explored as a protein-rich superfood. They contain fiber and are already found in grocery stores and restaurants, and have a smaller environmental footprint than traditional protein sources."
Jiminy Cricket, I ain't eating that stuff.
9,000 metric tons?
Canadians consumed 957,949 tons of beef in 2019.
ITEM 14: Time magazine reported, "Right-Wing Groups Target Pride Events Amid Rising Anti-LGBTQ Rhetoric."
Panda Dulce told Time, "They called me a groomer, a pedophile, a tranny, an it. My heart hammered. I had a complete freeze response."
Poor little dear.
Meanwhile liberals are targeting the homes of Supreme Court justices and their children. An attempted assassination of Kavanaugh was thwarted by a change of heart at the last minute.
The media defends it as free speech.
ITEM 15: The New York Post reported, "President Biden on Friday loaded up first cat Willow for yet another long weekend in Delaware, as first lady Jill Biden cut short her husband's replies to questions on what most Americans are struggling with — record-high gas prices and soaring inflation.
"The cat was carried in a crate across the White House lawn by a Biden aide to the humming Marine One helicopter. Journalists did not see first dog Commander.
"Biden took a few reporter questions before joining Willow and Jill for the trip to his vacation home in Rehoboth Beach, Del., including about rising prices.
"The president sought once again to blame oil companies, but the exchange was cut short when the first lady intervened and said, 'We gotta go!'"
Nurse Jill. None in DC dare call him a patient.
Pres. Biden to CEO of Joann Inc.: "My sympathies to the family of your CFO, who dropped dead very unexpectedly." pic.twitter.com/dAT0nuDaMe

— Breaking911 (@Breaking911) June 16, 2022
He belongs in a nursing home, not the White House.
ITEM 16: Life News reported, "Planned Parenthood will no longer schedule abortions in Wisconsin after June 25th because the abortion business anticipates the Supreme Court will overturn Roe v. Wade this month.
"The abortion giant operates three abortion facilities in the Badger state and a new report from the Associates Press indicates Planned Parenthood officials have confirmed they will no longer book abortions after June 25th, which is excellent news for women and unborn children."
An era is passing.
You know another era that passed away? Slavery.
ITEM 17: CBS reported, "Iowa Supreme Court rules abortion is not protected by state constitution."
I don't believe it is in anyone's constitution.
By the way, CBS illustrated its story with a pro-abortion clip, not a pro-life one.
ITEM 18: Road and Track reported, "Ferrari presented its plans for the future at an event in Italy on Thursday, laying out its path into an all-EV future. Announcements included a LaFerrari successor and a suggestion that its Purosangue SUV would not be an off-roader. CEO Benedetto Vigna confirmed another interesting bit of news: There will never be a self-driving Ferrari."
Vigna said, "No customer is going to spend money for the computer in the car to enjoy the drive."
Dude.
FINALLY, presenting the anti-dude.
Yes the Democrats are insane. So are their supporters that they convinced to be terrorists to the normal American citizens. That are just trying to raise children in a safe world. https://t.co/82EzVVlqiM

— 🇺🇸Monte Jr🇺🇸 (@_America_Proud_) June 18, 2022