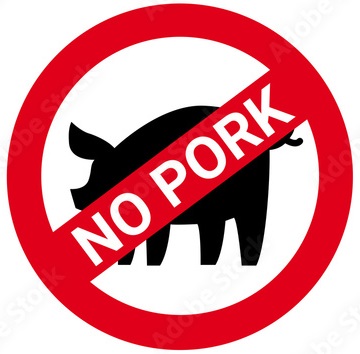 Red China announced it is closing its pork facility in California citing too many regulations and taxes.
The facility is owned and operated by Smithfield Foods of Smithfield, Virginia, which in turn is owned by Red China.
The company announced, "Smithfield Foods, Inc. today announced that it will cease all harvest and processing operations in Vernon, California in early 2023 and, at the same time, align its hog production system by reducing its sow herd in its Western region. The company will decrease its sow herd in Utah and is exploring strategic options to exit its farms in Arizona and California. Smithfield harvests only company-owned hogs in Vernon. Smithfield will service customers in California with its Farmer John brand and other brands and products from existing facilities in the Midwest.
"Smithfield is taking these steps due to the escalating cost of doing business in California.
"Smithfield is providing transition assistance to all impacted employees, including relocation options to other company facilities and farms as well as retention incentives to ensure business continuity until early next year. The company reached an agreement this week with the United Food and Commercial Workers International Union, the International Brotherhood of Teamsters and the International Union of Operating Engineers as part of its plan to close the Vernon facility."
Congratulations, California. You are now too communist for the Communists.
AP reported, Jim Monroe, vice president of corporate affairs, "said operating costs in California are much higher than in other areas of the country, including taxes and the price of water, electricity and natural gas."
Monroe said, "Our utility costs in California are 3 1/2 times higher per head than our other locations where they do the same type of work."
That reflects California's utility regulations.
Then there is the majority of the California electorate, which did not allow its ignorance of farm life to keep it from passing Proposition 12 in 2018, which mandated that food processing companies give hogs larger pens. This reflects a knowledge of pigs that is limited to Wilbur in Charlotte's Web and Arnold Ziffel.
So goes California, so goes the nation. Look for a small dip in bacon prices as Smithfield thins its herd down to zero.
But watch the price of bacon soar when the plant folds next year.
Maybe we can import our pork from Red China, like we do everything else.