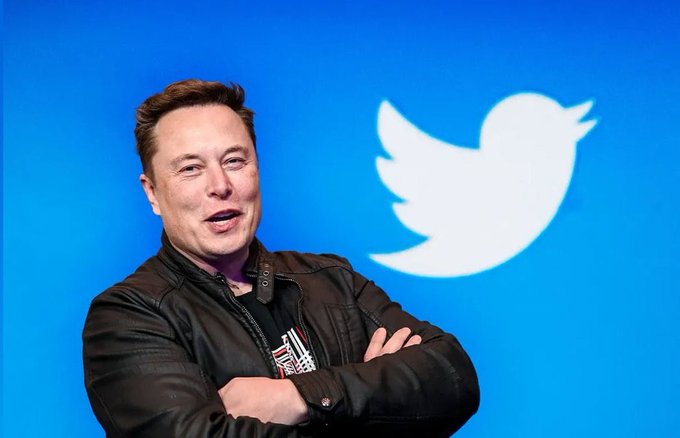 Maybe the best thing Elon Musk can do is shut Twitter down once he owns it.
In the name of security, Twitter demanded more personal information from users. They complied because they wanted their security protected, right? Twitter then sold this data to advertisers.
This was so bad that the evil Biden administration objected.
NPR reported, "Twitter has agreed to pay a $150 million fine after federal law enforcement officials accused the social media company of illegally using peoples' personal data over six years to help sell targeted advertisements.
"In court documents made public on Wednesday, the Federal Trade Commission and the Department of Justice say Twitter violated a 2011 agreement with regulators in which the company vowed to not use information gathered for security purposes, like users' phone numbers and email addresses, to help advertisers target people with ads.
"Federal investigators say Twitter broke that promise."
That's as shocking as learning there is no Santa.
Of course Twitter broke its promise. Jack Dorsey, then CEO, is a greedy little booger who would sell out his mother for a nickel more in profit. His word -- and Twitter's -- are worthless.
Remember, Twitter is one of those SJW companies, you know, run by self-described angels so pure in intent that they signal their virtue every day. I have noticed the more virtue people signal, the less virtue they have. Think of Alec Baldwin's anti-gun tirades.
Twitter personnel fight disinformation by censoring conservatives. They fight for diversity, inclusion and equity (DIE) by censoring conservatives. They fight for discussion of today's issues by censoring conservatives.
Twitter's abuse of its power opened many people's eyes. The question was: If Twitter can do this publicly to conservatives, what else can Twitter do privately? Many conservatives fled the messaging service in the wake of Twitter banning President Donald John Trump.
Now we see what was on the dark side of Twitter's business.
The $150 million fines seems small. That works out to a buck for every Twitter user the company sold out.
The Wrap reported, "In addition to the civil penalty, Twitter has also agreed to implement several new measures to improve its privacy practices. Those measures include developing a new privacy and information security program; conducting a privacy review of any new services and products that collect private information; and performing routine maintenance checks on their privacy protections. An independent third party will also oversee privacy and security reviews, and other numerous reporting and record-keeping requirements have been ordered as well.
"Elon Musk, who is in the midst of purchasing Twitter, has not yet commented on the settlement. Earlier today, he pledged $6.25 billion in equity commitments to the takeover bid, which now totals at $33.5 billion in funding. It is unclear whether he had knowledge of the lawsuit when he proposed the deal."
Conservatives are not obligated to return to Twitter simply because someone not as liberal is buying it. While I have remained on Twitter throughout -- mainly to publicize my blog -- I urge readers to make Twitter prove itself to be worthy of your time.
And data.