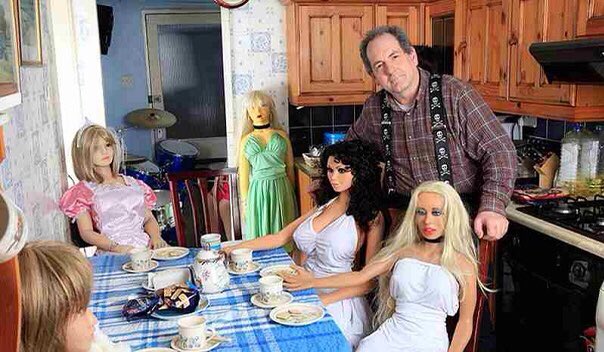 A Washington Post story today showed liberals lied about polygamy. They are pushing it.
In June 2015, five liberals on the Supreme Court commanded that homosexual marriage be the law of the land -- both the will of the people and the Constitution be damned.
In dissent, Chief Justice John Roberts asked, "Just who do you think we are?"
He also said, "It is not about whether, in my judgment, the institution of marriage should be changed to include same-sex couples. It is instead about whether, in our democratic republic, that decision should rest with the people acting through their elected representatives, or with five lawyers who happen to hold commissions authorizing them to resolve legal disputes under the law."
The same argument can and should be made about abortion. Let the states decide because America is a collection of 50 states and not a nation divided into 50 compartments.
After the court usurped the authority of all 50 state legislatures and Congress to legalize homosexual marriage, opponents said this will lead to the legalization of bestiality, incest and polygamy.
The press clucked its collective tongue at us.
Politico declared, "No, Polygamy Isn't the Next Gay Marriage. Group marriage is the past—not the future—of matrimony."
The author was Jonathan Rauch, a senior fellow at the Brookings Institution and author of Gay Marriage: Why It Is Good for Gays, Good for Straights, and Good for America.
If homosexual marriage were good for America, then states long ago would have recognized it one by one.
In bypassing legislatures, homosexual marriage is terrible for America because it undermines the authority of the states.
He wrote, "I am a gay marriage advocate. So why do I spend so much of my time arguing about polygamy? Opposing the legalization of plural marriage should not be my burden, because gay marriage and polygamy are opposites, not equivalents. By allowing high-status men to hoard wives at the expense of lower-status men, polygamy withdraws the opportunity to marry from people who now have it; same-sex marriage, by contrast, extends the opportunity to marry to people who now lack it. One of these things, as they say on Sesame Street, is not like the other.
"Yet this non sequitur just won't go away: 'Once we stop limiting marriage to male-plus-female, we'll have to stop limiting it at all! Why only two? Why not three or four? Why not marriage to your brother? Or your dog? Or a toaster?' If there's a bloody shirt to wave in the gay-marriage debate, this is it."
Others made similar arguments. Cathy Young, a contributing editor at Reason magazine, assured us in Time magazine that, "Polygamy Is Not Next."
Oddly, she made the case for polygamy, writing, "In a free society, the private sexual choices of adults should not be criminalized. But they are not automatically entitled to cultural approval or societal support systems."
By "not automatically entitled" simply means wait a few years for the Supreme Court to make it the law of the land.
7 summers later, the push is on to make polygamy the law of the land, likely through Ketanji Brown Jackson, the pedophile friendly justice-in-waiting, and the next liberal majority.
Liberals are good at marketing so they are relabeling polygamy as polyamorous marriage. They change the semantics every few years. Homosexual marriage became gay marriage which became same-sex marriage. It remains an oxymoron because marriage is between a man, a woman and God.
The Washington Post got a nice Drudge link today for its advertorial for polygamy, "How polyamorous people are marking commitment to multiple partners."
By definition, people in the polyamorous crowd are committed only to their own lusts.
Nevertheless, the story said, "In legal terms, polyamorous people are unable to marry all their of partners: It is illegal throughout the United States to marry more than one person at a time. Somerville, Mass., is thought to be the first U.S. city to legally recognize polyamorous domestic partnerships, which it started doing in 2020."
More than a century after Utah banned polygamy in order to be admitted to the union, polygamy is back. TLC began softening the field a few years back with a reality TV series on a polygamist and his wives.
Thus far, LGBT has not added P for polygamy to its alphabet. B for bestiality and I for incest also await addition.
The undermining of American values and the destruction of the American family continue. The assaults never end and come from all directions.
The counterattack begins next month when justices officially repeal Roe v. Wade, likely without John Roberts. What the court giveth without constitutional authority a later court taketh away. In the meantime, 63 million babies have been killed in the womb.