Florida Politics broke a big story on Monday: a rising star in the Democrat Party faced accusations of groping and harassing an official at Florida A&M University. The rising star -- Ramon Alexander -- and the accuser -- Michael Johnson Jr. -- are both male. Alexander is married to Taniyah Alexander, a woman. They have two kids.
Alexander said the sex was consensual.
The man is next in line to be the Democrats' next leader in the House.
While it broke the story, Florida Politics asked others to go easy on Alexander. A confederacy of dunces followed and the rest of the media in Florida largely ignored the story.
The Tallahassee Democrat, the only newspaper to report on it, hid its story behind its subscribers only paywall.
'Tis a curious development.
One other outlet that did pick up on the story was The Advocate.
The Advocate reported, "According to Johnson, Alexander threatened his job over the treatment of Alexander's brother-in-law, track coach Skye Dawson. While Alexander does not work at FAMU and Johnson has never worked for him, Johnson said Alexander threatened to use political relationships to have him terminated.
"A written complaint filed by Johnson states he was 'exposed to sexually offensive videos by someone affiliated with the defendant university, subjecting him to sexual harassment in the workplace.' Johnson told the Democrat that someone was Alexander.
"The state representative provided the newspaper with a statement confirming an adult consensual relationship with Johnson and publicly apologizing to his family."
Alexander said, "I am willing to acknowledge that I had a consensual, adult relationship with Mr. Johnson, but at no point was I ever his employer, an employee of FAMU, or involved in FAMU personnel decisions."
The state representative is an alumnus of FAMU and it is in his district.
The statewide media blackout of the sex scandal rebukes Big Media's claim that local journalism holds public officials accountable.
And where was the AP? This is a juicy little scandal with the novelty of involving homosexual activity. Don't tell me it is too local a story because AP is an organization that went to court and demanded to see 25,000 emails from Sarah Palin when she was governor. There was nothing untoward in any of the emails.
But now it cannot bother filing a rewrite of the Tallahassee Democrat story.
UPDATE: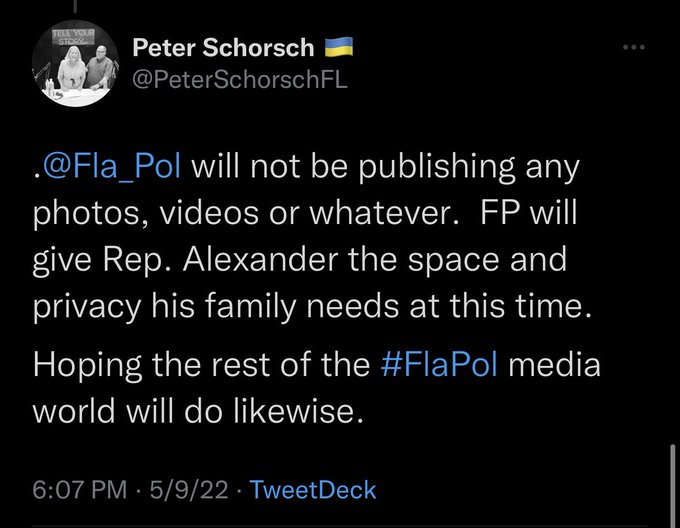 Unbelievable.