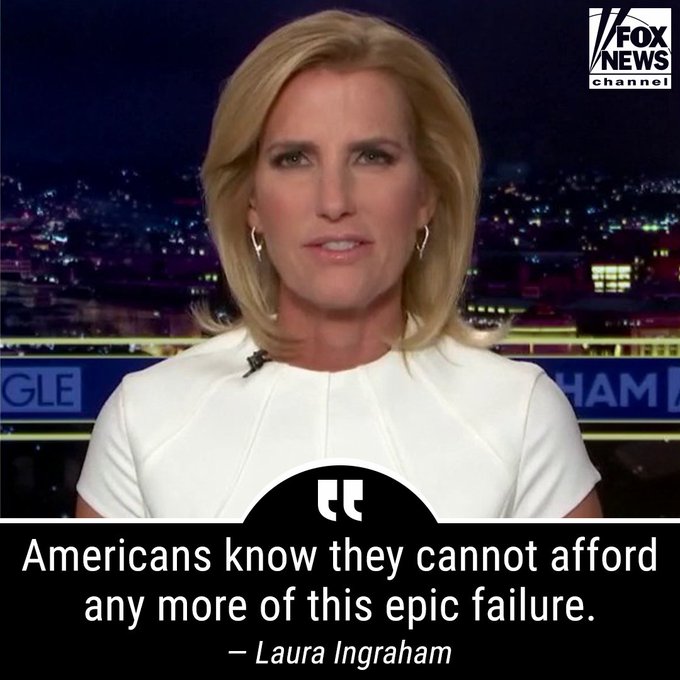 Have Democrats given up on 2022 already?
The New York Post reported, "So far in 2022, overall voter turnout is up 13% from 2018, JMC Analytics has found. That number is driven by an approximate 30% increase in Republican voter turnout, while Democratic turnout is down 6%."
Cheating in 2020 by ballot harvesting to install Biden as president has consequences because he is the worst president since James Buchanan, who left Lincoln a civil war. May Democrats pay dearly for this disaster.
Republicans are hitting the polls to make them pay.
The New York Post said, "Republican primary voters showed up in droves to take part in Tuesday's contests, a good early sign for GOP hopes to regain the House and Senate this fall.
"As of midday Wednesday, Republican voters made up 54.9% of the turnout in Idaho, Kentucky, North Carolina, Oregon and Pennsylvania, according to data compiled by JMC Analytics & Polling.
"That figure jumps to 60.9% of turnout when all 10 states that have held primaries so far this year are included.
"'In every state where I've been measuring turnout changes relative to previous midterms, I'm seeing a clear advantage on the Republican side,' JMC Analytics founder John Couvillon told The Post, adding that the picture was the exact opposite in 2018, when Democrats took control of the House with a net gain of 41 seats."
The story then included caveats about being 6 months away from the actual election and no one knows what will happen.
As if.
We know what will happen next in this befuddled presidency: economic collapse. The latest Quinnipiac University National Poll found 85% of Americans believe a recession is near.
The poll asked, "How likely do you think it is that there will be an economic recession in the next year; very likely, somewhat likely, not so likely, or not likely at all?"
45% said very likely.
40% said somewhat likely.
That adds up to 85%.
People are really worried about inflation.
The poll asked, "In your opinion, what is the most urgent issue facing the country today: Russia's invasion of Ukraine, COVID-19, inflation, climate change, health care, racial inequality, immigration, election laws, abortion, gun violence, or crime?"
33% said inflation. The runner-up issue was abortion at 11%.
And Democrats ought to be aware of who gets the blame.
The poll asked, "How much control do you think a president has over inflation; a lot, some, only a little, or none at all?"
67% said some or a lot.
Only 32% approve of Biden's handling of the economy. 63% disapprove.
Overall, his approval/disapproval is 35%/57% in this poll.
Biden's numbers are buoyed by black Americans. Among black people, 63% approve of the job he's doing. 28% disapprove.
Among whites, he's at 32%/62%.
Among Hispanics, it's 26%/60%.
All these numbers send a flashing warning to Democrats in November's congressional races. Their party is too dependent upon black voters. This concentrates Democrat votes in majority-minority congressional districts, which were a creation of LBJ 57 years ago.
At the same time, the party's open borders policy and the party's support of Cuba and Venezuela are turning off Hispanic voters.
46% of Hispanics now want Republican control of the House. Only 34% want Democrat control.
Likewise, 47% of Hispanics now want Republican control of the Senate. Only 37% want Democrat control.
The one thing everyone agrees on is we are headed into a recession. 86% of whites say it. 81% of blacks say it. 86% of Hispanics say it.
We also are headed for one heckuva turnaround election.