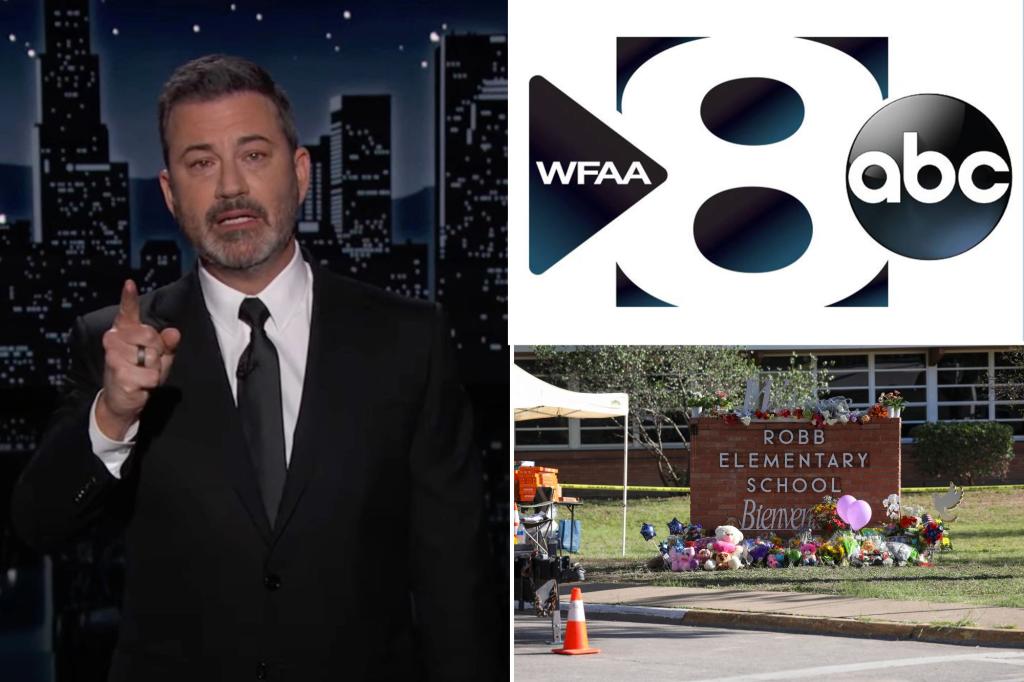 Without any sense of self-awareness, Jimmy Kimmel went on Twitter (of all places) to whine about a Dallas TV station cutting his monolog off in mid-sentence.
The unfunny late-night host used his spot to blame Republicans for the Uvalde Massacre.
The New York Post reported
, "Kimmel was reacting to Tuesday's massacre of 19 children and two adults at Robb Elementary School in Uvalde, Texas. An 18-year-old, Salvador Ramos, is alleged to have used an assault rifle to mow down classmates and teachers.
"A few minutes into the segment, however, the local television station airing the show in Dallas, WFAA-TV, abruptly cut to a commercial.
"Kimmel, a supporter of gun control measures, posted a tweet just after midnight on Thursday in which he vowed to find out why WFAA-TV stopped airing the final four minutes of his nine-minute-long monologue on Jimmy Kimmel Live!"
Tegna Inc. owns WFAA, which is an affiliate of ABC, which is owned by pedo-friendly Disney.
Kimmel's reaction was highly amusing.
How dare they do that!
He will find out!
Heads will roll.
I am laughing my arse off because Kimmel and his supporters are the same nincompoops who lectured us that Twitter is a private company that can do what it wants when Twitter banned President Donald John Trump.
Sadly, the station denies censoring Kimmel.
The local Fort Worth paper reported, "Kimmel's six-minute monologue was cut off by a string of commercials, beginning with an in-house WFAA/Channel 8 news spot. The ABC affiliate played several more commercials before cutting back into the end of the monologue, which Kimmel used for a three-minute Everytown.org commercial. The gun violence prevention organization aims to enact '"evidence-based solutions' to curb gun violence.
"A source at WFAA says the commercials aired and cut out part of the monologue because the 10 p.m. newscast ran long. It wasn't just the monologue that received off-kilter cuts to commercials. An interview with Seth MacFarlane was chopped up into mangled segments between spots. The station posted an explanation of the technical issues on its website."
I suspect someone will apologize profusely to Kimmel who obviously is a money maker for the affiliate.
Still, his tears quenched my thirst this morning.