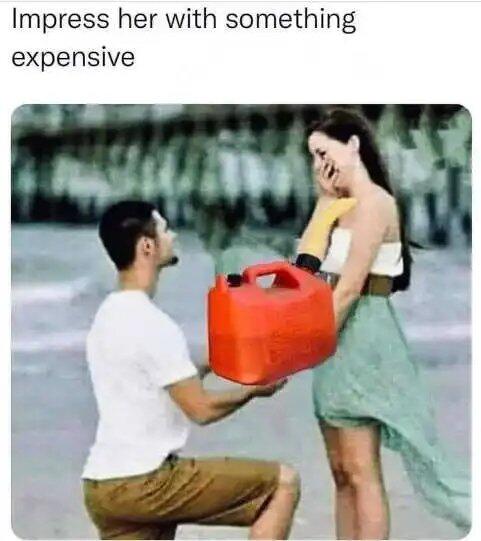 ITEM 1: Fox reported, "The husband of a teacher slain in Tuesday's shooting in Ulvade, Texas, suffered a fatal heart attack Thursday.
"Joe Garcia was the husband of Irma Garcia, one of the two teachers murdered in Salvador Ramos' attack on Robb Elementary School Tuesday, according to FOX San Antonio reporter Ernie Zuniga. Joe and Irma leave behind four children.
"Several Twitter and GoFundMe accounts also stated that Garcia had died due to grief or a medical emergency Thursday."
A terrible end to a terrible week.
ITEM 2: The Wall Street Journal reported, "Sanctions against Russia have pushed its economy into what could be the biggest decline in decades, but the country's currency has gone the other way.
"The ruble strengthened this week to levels not seen since 2018, making the currency the second-best performer against the dollar this year, based on a Dow Jones Market Data analysis of 56 currencies, trailing only the Brazilian real. The ruble has risen 16% against the greenback in 2022 and is up nearly 150% since it bottomed out days after Russia's invasion of Ukraine three months ago.
"Normally, currencies follow economies up or down. In Russia's case, government efforts that limited selling and forced buying pushed it higher, so high in fact that it has started to weigh on the economy."
Oh that's just great.
Now every country will want FJB to impose economic sanctions on them.
ITEM 3: The Drill Down reported, "In the biggest story few are talking about, the World Health Organization has announced plans for an international pandemic treaty that may involve a digital passport and digital ID system. The treaty would also grant the WHO new governing authority over all 194 UN member states.
"The World Health Organization, who totally botched COVID and failed to get tough on China, wants more power to make more decisions over more territories than ever before."
WHO will protect your privacy as well as Google does.
ITEM 4: ...and DuckDuckGo.
News Punch reported, "DuckDuckGo has been caught colluding with Bill Gates to tracks users online while misleadingly promoting itself as an advocate of privacy and free speech."
I went old school. Dogpile. Oh, I would not be surprised if it were just as shady. I figure if I spread around my online DNA everyone can be rich, not just a few oligarchs.
ITEM 5: Steven Hayward reported, "From time to time we like to highlight academic job ads as an indicator of how badly politicized our universities have become. Just when you think you've seen it all, along comes the University of Oklahoma with a job ad so jaw-dropping bad that it sets a new standard. In this case, for a musical theater performance slot."
From the ad: "Additional areas of expertise may include non-Western performance techniques, especially from the African diaspora, Latinx, Asian, or Indigenous cultures, or specializations in works from a Feminist or Queer theatre perspective."
So once again academia is canceling dead white males such as Rodgers and Hammerstein. I can see it now: The University of Oklahoma bans the musical Oklahoma!
Oklahoma, you're not O-K.
ITEM 6: Maybe I was too harsh on the Sooner State.
CONFIRMED: All four abortion businesses in Oklahoma have closed after Governor Stitt signed the new abortion ban. They are cancelling abortions and babies are already being saved.

— LifeNews.com (@LifeNewsHQ) May 26, 2022
ITEM 7: Dominic Green wrote a column, "Biden must must make a decision on an endgame in Ukraine."
Green misspelled Obama. Biden cannot decide what flavor ice cream to eat.
The column's key point was, "We must not forget the big picture. The real challenge to America's global standing comes from China. Europe is a secondary theater. It would be folly to turn the pivot to Asia into a pivot to Finland. China, meanwhile, looms over Russia's vast and thinly populated east. As Kissinger says, it is essential that 'Russia is not driven into a permanent alliance with China.'"
Henry K's major accomplishment was using America as a wedge between the USSR and Red China. That wedge helped fell the USSR. Leave it to Democrats to undo that.
A READER ASKS: "Whatever happened to Robert Hunter Biden's burgeoning art career?
"It was flying along, powered by the accolades of various Fine Arts degree holders. And then… POOF!"
Answer: Chairman Xi ran out of space on his walls.
ITEM 8: Virginia News Time reported, "Republicans have demanded information from banks about the finances of Hunter Biden and other members of the president's family in letters Wednesday to more than a dozen banks and the U.S. Treasury Department.
"Letters sent to House Oversight and Reform Committee members James Comer appear to form the basis for investigations the committee will conduct if Republicans take control of the House of Representatives after the November election."
When RINOs finally roar!
***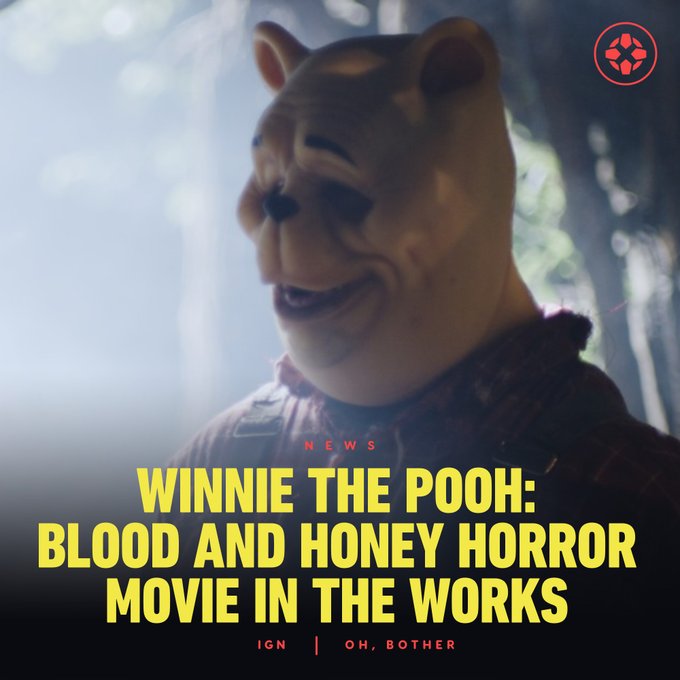 ITEM 9: Variety reported, "'Winnie the Pooh: Blood and Honey' Director Teases Slasher Film Plot: 'Pooh and Piglet Go on a Rampage.'"
Posting may be light for the next few days as I pen my script, "The Chainsaw Mickey Mouse," in preparation for his copyright's end.
When his girlfriend enters public domain, I think I'll go the porn route. "Minnie Does Minnesota."
ITEM 10: How did electing a cop as mayor work out for you, NYC?
Onlookers do nothing but hit'record' as woman begs for help on NYC subway: 'What's wrong with people' via @americanwire_ - https://t.co/1BQZVJFABd

— Bo Snerdley (@BoSnerdley) May 26, 2022
Sadly, the subway is used by the poor and middle class.
ITEM 11: The New York Post reported, "Food and Drug Administration Commissioner Robert Califf told lawmakers Thursday that the baby formula crisis is likely to be over in about two months as desperate parents still face empty shelves."
By over, he means no longer in the news, just like the supply chain crisis.
ITEM 12: Gee, Don, why does DeSantis hate the Florida press so much?
She was made a huge cable news star for this hoax. Incentives matter. There will be many many more liars like her, and they'll similarly be propped up. https://t.co/AqHDW3qmDV

— Cernovich (@Cernovich) May 26, 2022
The media is now an echo chamber for conspiracy theories by leftist Looney Tunes.
ITEM 13: Deanna Walker reported, "After months of debate, Congress is still slow on a bill that would spend more than $50 billion on semiconductor manufacturing.
"Commerce Secretary Gina Raimondo has been disappointed with the slow pace for months and raised the stakes by saying in a new interview that the economic damage could soon be permanent. She says companies that want to stay in the US can move manufacturing overseas in months."
Sounds like blackmail to me.
On the other hand, $40 billion went to Ukraine faster than a speeding bullet. Maybe Kyiv can make us some chips.
ITEM 14: The New York Post reported, "New York City is vying to host the Democratic National Convention for a sixth time, officials announced Thursday, in what would be a much-needed post-pandemic economic boon."
Yes! Yes! Yes!
ITEM 15: Reason magazine reported, "Virginia Judge Finds Probable Cause That Court of Mist and Fury and Gender Queer Are 'Obscene for … Minors'
"This finding is now being used as a basis for seeking a restraining order banning Barnes & Noble from distributing the books to minors. Is that constitutional?"
Of course it is constitutional. We do not allow kids to buy booze or smokes.
That's the trouble with libertarians. They have no common sense.
ITEM 16: The Epoch Times reported, "Cost Of EV Batteries May Increase 15% Amid Supply-Chain Disruptions: Report."
You cannot win. There is no way around Bidenflation.
ITEM 17: The Hill reported, "Actress, producer, writer and activist Laverne Cox has partnered with toymaker Mattel to create a Tribute Collection Barbie in her likeness, available just ahead of Cox's 50th birthday. It's the first time a Barbie doll has been modeled after a transgender woman.
"The doll honors the ever-glamorous Cox, who in 2013 made history as the first transgender woman of color to land a leading role in a scripted television series on Netflix's Orange Is the New Black, with a scarlet corset and tule skirt worn over a sparkling silver catsuit. The Emmy-award winning producer said creating her own Barbie doll has been a full-circle experience."
Why not just put Ken in Barbie's clothes?
ITEM 18: Post Millennial reported, "Senate Majority Leader Charles Schumer (D-NY) on Wednesday, in the wake of a mass shooting at an elementary school in southern Texas, has just used his powers to kill a new proposed school safety bill.
"The bill would have charged the Department of Homeland Security with establishing standards for best practices in the area of school safety, and to 'collect clearinghouse data analytics, user feedback on the implementation of best practices and recommendations identified by the clearinghouse, and any evaluations conducted on these best practices and recommendations.'"
Schumer does not want safe schools because Democrats want to end private ownership of guns. Safe schools would just get in their way.
ITEM 19: The Idaho Statesman reported, "Because of a senior prank at a Montana high school, a principal had to tend to 12 horses for the day on Monday.
"But why? It's the law, says the Conrad Public Schools district in northern Montana.
"The district shared a picture on Facebook showing the 12 students on horseback outside Conrad High School. Those horses — at least for the day — were under the responsibility of school principal Raymond DeBruycker."
The janitor was hardest hit.
FINALLY, Glenn Reynolds wrote, "Vladimir Lenin supposedly once said, 'The way to crush the bourgeoisie is to grind them between the millstones of taxation and inflation.'
"There's some doubt as to whether this line is genuine; regardless, it seems like a pretty good description of what the Biden administration is doing to America's middle class.
"Inflation is running rampant. The Producer Price Index, the most useful measure of general inflation, is up a whopping 16.3% from April 2021, per the Bureau of Labor Statistics.
"That means that roughly $1 out of every $6 that people earn has been lost to inflation in a single year. Or to put it another way, 80 minutes' earnings out of every eight-hour day have been eaten up."
It is not only money but values.
Democrats are teaching boys they are girls and girls they are boys. Democrats are teaching white kids they are racist and black kids they are entitled.
Reynolds holds out hope for the midterms, as do I.