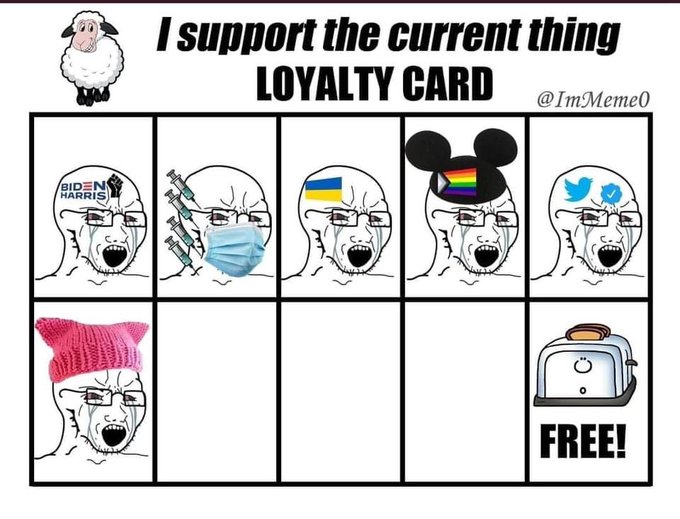 ITEM 1: NYT whined, "A federal court clears the way for Florida's restrictive voting law."
An Obama judge struck parts of the law down.
Three Trump judges revived them. Obama appointed 55 appeals judges in 8 years. Trump appointed 54 in 4 years.
ITEM 2: AP reported, "Georgia Secretary of State Brad Raffensperger accepted a judge's findings Friday and said U.S. Rep. Marjorie Taylor Greene is qualified to run for re-election despite claims by a group of voters that she had engaged in insurrection."
There was no insurrection.
But Republicans must bear this in mind and hold Democrats accountable for their anti-Supreme Court rhetoric.
ITEM 3: InfoWars reported, "Footage posted by independent journalist Andy Ngo shows a group of three pro-abortion protesters in Seattle, Washington attacking several people, including individuals from their own group.
"The incident was recorded on Tuesday after the leak of the U.S. Supreme Court's reported upcoming decision to overturn Roe v. Wade.
"The skirmish began when a pair of women tried to steal a sign from a street preacher.
"When the ladies accosted the man holding an anti-abortion sign, a masked man in an orange vest tried to break up the confrontation."
This may be the first HotN item based on InfoWars reporting. The video is rather humorous.
ITEM 4: The Vancouver Times reported, "Rady Johnson, the executive Vice President of Pfizer, has been arrested at his home and charged with multiple counts of fraud by federal agents. He was taken into custody and is awaiting a bail hearing. This comes as 1,000s of classified documents from Pfizer were released, showing the true risks of the experimental vaccine.
"As a result of Rady's arrest, the hashtag #pfizerdocuments has started trending on Twitter. Multiple celebrities are now calling for other employees at Pfizer to be arrested."
Pfizer's fall guy.
UPDATE: I got sucked in by a satire site.
ITEM 5: Judicial Watch announced that "a federal court has ordered the FBI to disclose additional details about FBI and other officials cc-ed on the memo used to justify launching the Crossfire Hurricane spy operation against President Trump and his 2016 presidential campaign. Judge Carl J. Nichols has given the FBI until June 16 to respond. The order comes in a September 2019 FOIA lawsuit Judicial Watch filed after the FBI failed to respond to a request for the memo, known as an Electronic Communication or EC. (Judicial Watch v. U.S. Department of Justice (No. 1:19-cv-02743)).
"In May 2020, Judicial Watch obtained a redacted version of the previously secret memo, authored by former FBI agent Peter Strzok. The Biden Justice Department argued that there is no significant public interest in disclosing the names of officials cc-ed on the memo.
"Judicial Watch filed a motion countering that claim and arguing that the public had a significant interest in knowing who at the FBI had knowledge of the memo and presumably approved the investigation."
Nichols is a Trump appointee. Tom Fitton of Judicial Watch is a national treasure.
ITEM 6: Fox reported, "Jennifer-Ruth Green, an Air Force veteran, won the Republican primary in Indiana's 1st Congressional District Tuesday, entering a general election contest in which she is vying to become the only Black woman Republican in Congress."
If America was inherently racist, I never would have become a Lt. Col. in the Air Force, or a Commander, or a pilot, or a nominee for Congress.

I am Exhibit A that Critical Race Theory is a lie. pic.twitter.com/m1rtFU3joP

— Jennifer-Ruth Green (@JenRuthGreen) May 5, 2022
The district is 63% white. I'll keep an eye on this contest.
ITEM 7: The Tesmanian reported, "Elon Musk's purchase of Twitter caused trepidation among the platform's current workers, who feared their relaxed working style would be disrupted. However, this also fueled a 263% increase in job interest on Twitter.
"After Elon Musk announced that he intends to buy Twitter, the biggest drama played out within the company. Employees got used to a measured work schedule, as they could work from home and had more days off. Of course, the measured pace of work relaxed them and they did not want to change their usual way of life. This was reflected in the way the social network works, which has faced an increase in the number of bots and fraudulent accounts, which created problems for real users. The share price has declined.
"Musk is known for being able to build successful companies with the best products. But as with anything, this can only be achieved through hard and dedicated work. Probably not all Twitter employees were ready for such a change in work style—albeit for the success of the platform—so they were unhappy that Musk wanted to buy it. According to numerous publications, some employees even cried at company meetings. While frustrated, and some Twitter employees are looking for a possible way out, there has also been an increase in the number of people who are interested in becoming employees for the platform."
People gravitate toward winners.
Not dorm rats like Parag Agrawal, the current CEO.
ITEM 8: The Daily Mail reported, "Elon Musk plans to FIRE 1,000 Twitter staff, quintuple revenue, get 69 million users paying $3 a month and cut reliance on advertising income, his presentation to investors shows."
Less reliance on advertisers makes boycotts moot.
But that $3 a month fee is gonna delay my buying that Bentley.
ITEM 9: WPTV reported, "From gas to diapers to hurricane supplies, dozens of expensive and essential items will be tax-free in Florida over the next few months.
"Gov. Ron DeSantis on Friday signed the 'largest tax relief in the history of the state of Florida,' a $1.2 billion plan that's designed to provide relief for Floridians from the highest level of inflation in 40 years.
"One of the biggest benefits will be during the entire month of October, when gas will be tax-free. DeSantis said drivers will save around $.25 per gallon."
The hits just keep on coming.
ITEM 10: Virtue signaling exposed.
Nah, you just figure that killing your employees' babies is cheaper than maternity leave. https://t.co/aUWfyfQJrz

— Sean Davis (@seanmdav) May 7, 2022
ITEM 11: CNBC reported, "The U.S. Food and Drug Administration (FDA) said on Thursday it was limiting the use of Johnson & Johnson's Covid-19 vaccine for adults due to the risk of a rare blood clotting syndrome.
"The J&J shot is authorized for those aged 18 and above and is one of the three Covid-19 vaccines cleared for use in the United States.
"The agency said the J&J shot can be administered in cases where authorized or approved Covid-19 vaccines are not accessible or if an individual is less keen on using the other two shots."
Does this mean the soldiers and sailors Biden threw out of the military because they refused to take this vax can come back with back pay?
ITEM 12: Reuters reported, "California energy officials on Friday issued a sober forecast for the state's electrical grid, saying it lacks sufficient capacity to keep the lights on this summer and beyond if heatwaves, wildfires or other extreme events take their toll."
Do like West Virginia. Build coal-fired plants.
ITEM 13: Fox reported, "President Biden raised eyebrows during his trip to Ohio when he reminisced about his time in the Senate when he broke bread with 'real segregationists.'"
He rarely eats lunch with Kamala.
Hmm.
ITEM 14: Spoiler alert!
Starting at noon Eastern tomorrow, "2000 Mules" is available for digital download on two different platforms that cannot be taken down. Details at https://t.co/GXmj2z4z0k pic.twitter.com/pPAGkZEbys

— Dinesh D'Souza (@DineshDSouza) May 6, 2022
The ballot harvesters are exposed in 2000 Mules.
ITEM 15: Deadline reported, "A group of Republican senators is calling for a TV ratings system to warn parents about LGBTQ content in children's programs. Their statement singles out Disney repeatedly.
"GOP Senators Roger Marshall (Kan.), Mike Lee (Utah), Mike Braun (Ind.), Steve Daines (Mont.) and Kevin Cramer (N.D.) sent a letter to Charles Rivkin, Chairman of the TV Guidelines Ratings Board — the entity that manages and monitors the designations on programs such as TV-Y, TV-14, TV-MA, etc."
Groomer control.
Label it TV-LGBT.
ITEM 16: Just the News reported, "Rep. Troy Nehls (R-TX) says Capitol Police lied to enter his office to conduct an illegal investigation in attempt to 'to preserve evidence' while saying he was not under 'criminal investigation.' The Congressman comments that this goes beyond the police breaking their own protocol but was an attempt to come after him 'to silence and destroy' him."
Abolish the Capitol Police.
ITEM 17: For some reason, Trump had a Turkish voter speak at his rally in Pennsylvania.
What in the world even is this… pic.twitter.com/RTywW3aKqK

— Ultra Poso 🇺🇸 (@JackPosobiec) May 6, 2022
Media-ite reported, "Mehmet Oz was booed Friday night at a rally in the commonwealth headlined by former President Donald Trump. The Republican Senate nominee from Ohio, J.D. Vance was also in attendance."
Trump tarnished his brand by backing Oz.
Vote for Kathy Barnette, the candidate Trump should have backed.
ITEM 18: Politico asked, "Would You Send Your Kid to College in a State Where Abortion Was a Crime?"
Would you send your kid to a college in a state where infanticide is legal?
FINALLY, the CNN headline said, "CNN poll: The Supreme Court's draft opinion on Roe v. Wade hasn't shaken the midterm landscape."
These numbers said CNN lied about its own poll.

Its poll that ended on Sunday showed Republicans with a 1-point lead
On Monday, Politico leaked that justices would reverse Roe v. Wade.
CNN began polling again on Tuesday. This time, Republicans had a 7-point lead. That is a dramatic and soul-crushing development for Democrats. The midterm landscape is shaking like a leaf in a tornado.
And even under new ownership, CNN lies like a 6-year-old caught with his hand in the cookie jar.