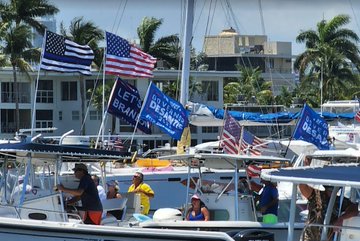 ITEM 1: Out: Trump flotillas.
In: Ron Regattas.
ITEM 2
:
The Christian Post reported
, "A heavily armed 18-year-old man opened fire at a grocery store in a predominantly black neighborhood in Buffalo, New York, Saturday, killing 10 people, including at least two Christian believers, and wounding three others in what the FBI described as a racially motivated hate crime. The self-described white supremacist shooter livestreamed the massacre before surrendering to police.
"An 18-year-old white man wearing a bulletproof vest and carrying an assault-style rifle shot 13 people — two white and 11 black — at Tops Friendly Markets in Buffalo while livestreaming the attack in real time on the social media platform Twitch, Reuters reported."
Another tragedy that the media blames on Trump supporters even though the gunman was to the left of Bernie Sanders.
Rinse. Repeat.
Meanwhile, authorities knew he was a walking time bomb and did nothing.
J.D. Rucker reported, "Dear Leader Biden, Who Never Visited Waukesha, Is Already Heading to Buffalo to Bask in the Optics of Manipulated News."
Democrats politicize everything.
ITEM 3: ADN America reported, "Issues related to transgenderism, such as participation in women's sports, sex changes for minors and parental notification, face strong opposition among swing state voters, according to a new poll.
"The poll, by the American Principles Project, polled likely voters from six states hotly contested in the 2022 midterm elections – Arizona, Georgia, Nevada, New Hampshire, Pennsylvania and Wisconsin – on a number of current issues.
"According to the study, 56% of respondents support laws that prohibit biological males who identify as transgender women from participating in girls' sports programs at the K-12 and collegiate levels, compared to 33% who opposed them. 47% strongly supported such bans."
For decades, Chamber of Commerce Republicans lectured conservatives that social issues hurt the cause.
No, what hurt the cause was not standing up to Democrats who want to groom your kids and turn them into sex toys.
ITEM 4: The Hill reported, "Pennsylvania Lt. Governor and Democratic Senate candidate John Fetterman on Sunday said he had suffered a stroke late last week but was on the way to a full recovery."
His press release said he said, "The good news is I'm feeling much better, and the doctors tell me I didn't suffer any cognitive damage."
Biden also denies cognitive damage.
ITEM 5: Meanwhile on the Republican side of the race, Salena Zito wrote, "what is wrong with Pennsylvania GOP voters? Do they not want to win in November? The answer is complicated.
"First, the top two candidates, Oz and McCormick, spent way too much time going negative on each other when neither man had an established base in Pennsylvania. That's how the negative attacks on each other worked.
"In other words, Kathy Barnette is not winning this race — they are losing it in classic murder-suicide fashion."
And Zito said, "Here is the problem with Barnette in November: She is not a coalition-builder, and you cannot win a general election without building a coalition, no matter how good the year is for your party."
Who said she is not a coalition builder? She built a coalition of people who don't like Oz or McCormick. She did not go negative on them, which means their supporters should have no problem backing her.
Experts said 6 Mays ago that Trump couldn't win in November.
But we shall see. Giving up 6 months ahead of the election, though, does seem self-defeating.
ITEM 6: WaPo was more generous in its description of Barnette.
It reported, "But many voters are taking a hard look at this upstart. Barnette, 50, is a political commentator, author and home-schooling mother who has criticized public education and undocumented immigrants. In a campaign video and multiple interviews on conservative media, Barnette has said that she was born in southern Alabama to a 12-year-old mother who was raped. She was raised in poverty and eventually joined the Army National Guard before launching an unsuccessful bid for Congress in 2020.
"Barnette, a fierce opponent of abortion, gun control and universal health care, has spent much of her campaign attacking some of the Democratic Party's most influential leaders. And in her book titled, Nothing to Lose, Everything to Gain: Being Black and Conservative in America, Barnette argues that liberal policies have failed Black Americans — a point she has mentioned on the campaign trail.
"In an increasingly bitter race featuring multiple candidates, she has captured the attention of a growing number of Pennsylvania's Republican voters — and has secured the backing and the campaign spending of the Club for Growth. Widely viewed as the most serious threat to scoring an upset win on Tuesday, the winner will face the Democratic choice in November to fill the open seat now held by Sen. Patrick J. Toomey (R)."
I know more about her than I do Oz. Maybe MAGA Inc. pundits like Sean Hannity are becoming the elitists they once opposed.
ITEM 7: Fox reported, "Utah mom selling almost 4,000 ounces of breast milk as baby formula shortage continues."
She's charging $1 an ounce.
She really wants to milk this crisis.
ITEM 8: Townhall reported, "Illegal immigrants coming into the United States feel so entitled they had no problem calling the police on a Fox News host.
"Lawrence Jones, host of Cross Country, told Sean Hannity on Thursday that "things got a little contentious" when he was trying to do his job—reporting on how the administration is flying illegal immigrants all over the country—when migrants tried to put an end to it by calling the police."
So instead of arresting lawbreakers, the cops harassed a journalist.
ITEM 9: Just the News reported, "The first trial resulting from Special Counsel John Durham's methodical investigation into the origins of the discredited Trump-Russia collusion narrative opens Monday as 2016 Hillary Clinton campaign lawyer Michael Sussmann faces justice for allegedly lying to the FBI.
"Durham alleges Sussmann lied in September 2016 when he told then-FBI-General-Counsel James Baker that he was not working on behalf of any client while feeding the federal law enforcement agency since-debunked allegations about then-candidate Donald Trump.
"Judge Christopher Cooper, appointed to the bench by former President Barack Obama, will preside in the trial in U.S. District Court for the District of Columbia. The proceeding begins at 9 a.m. Eastern time.
"Sussmann, a former federal prosecutor, told the FBI that the Trump Organization had a secret communications channel with the Kremlin through Russia's Alfa Bank. The FBI, CIA, Trump-Russia Special Counsel Robert Mueller and others have debunked the claim."
No prediction on a conviction.
QUOTE OF THE DAY: Kamala said, "We will work together, and continue to work together, to address these issues, to tackle these challenges, and to work together as we continue to work operating from the new norms, rules, and agreements, that we will convene to work together on."
Who knew her daddy sang for Canned Heat?
Clay Travis tweeted, "Kamala Harris out here turning 100 words into 500 words to make the word minimum on her 8th grade research report."
ITEM 10: Redfin News reported, "Pandemic Homebuyers Flocked to the Sun Belt for Better Prices. Now, You'll Need 40% More Income to Afford a Home There."
And the story said, "Across the U.S., buyers need 34% more income to afford a home."
Boomers who waited to sell are the hardest hit as the days of dirt cheap mortgages fade away.
ITEM 11: John Nolte reported, "Woketard Alert — Married… with Children Might Return."
They already had a woke version of the show. They called it Modern Family.
ITEM 12: President of Some of the States.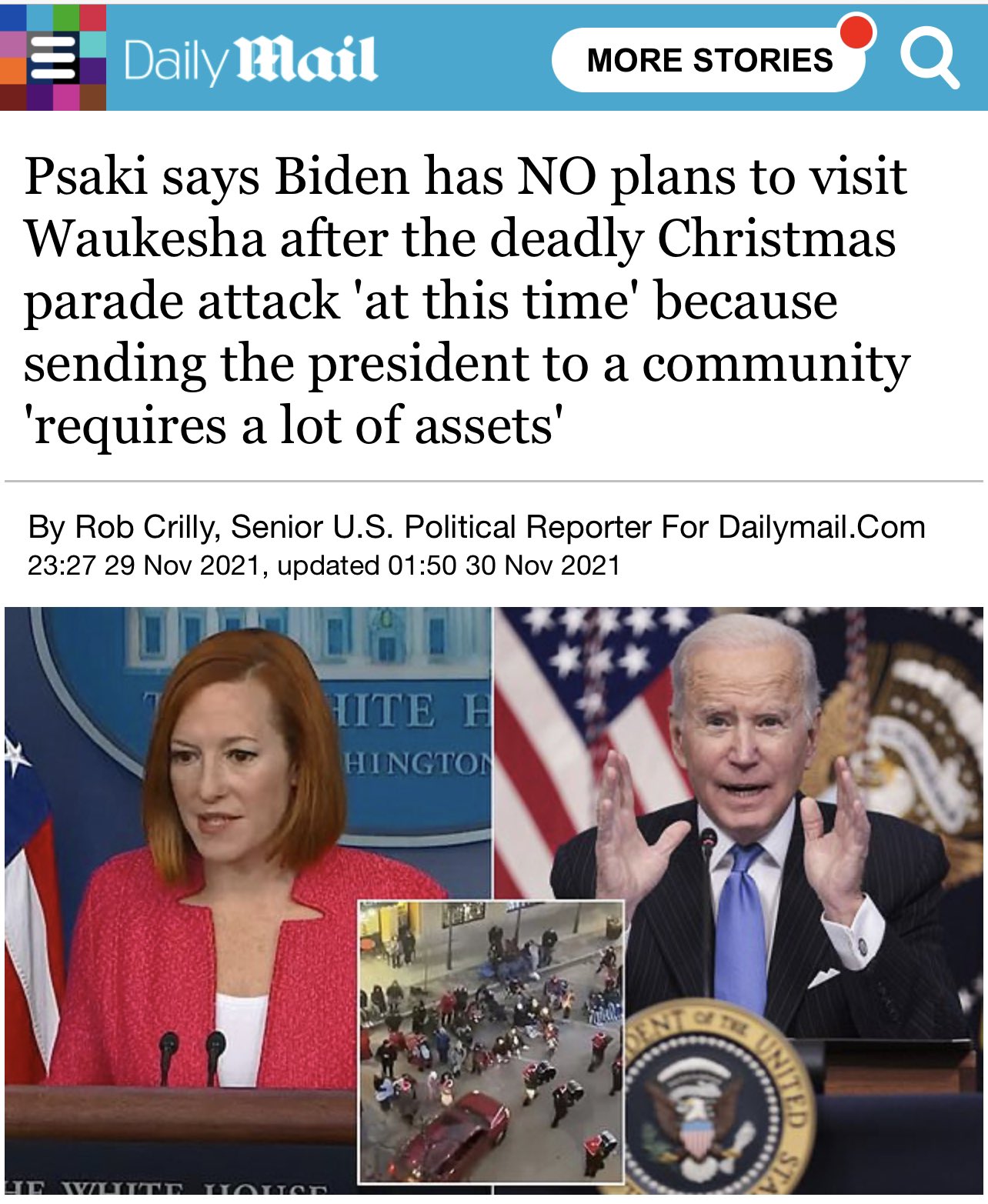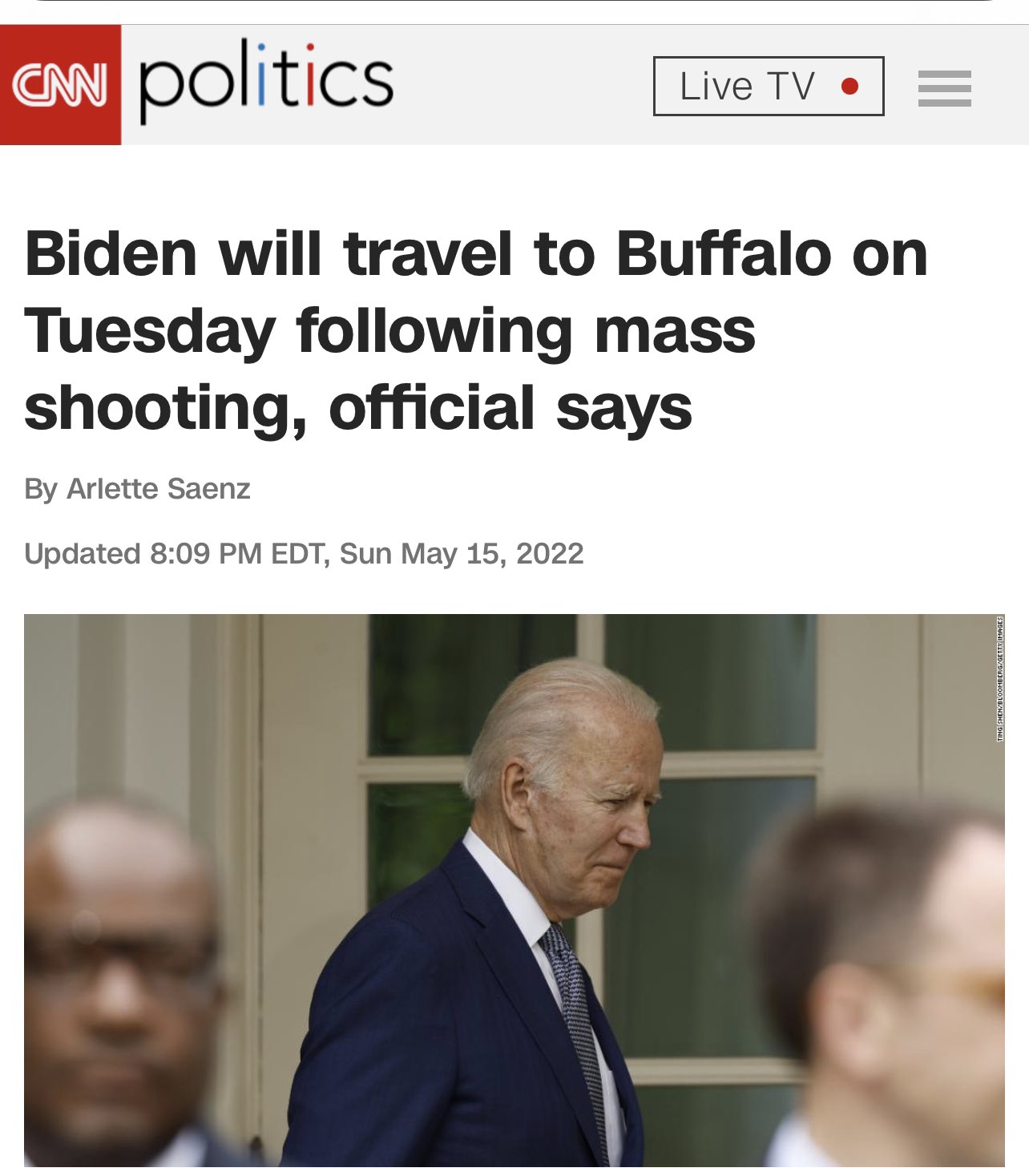 The Divider-in-Chief. I expect a political speech filled with gaffes and malaprops.
ITEM 13: The Emerson College Poll announced its final poll "of very likely Republican primary voters found the Trump-endorsed candidates with plurality support in their respective elections for U.S. Senate and Governor. In the primary race for US Senate, Mehmet Oz holds 28% support, followed by Kathy Barnette with 24%, and David McCormick with 21%.
"15% are undecided, and were asked a follow-up question on who they are leaning towards. With their support allocated, Oz increases his support to 32%, followed by Barnette with 27%, and McCormick with 26%. Since last month's Pennsylvania GOP poll, Oz has gained 10 points and Barnette has gained 12 points, while McCormick has lost two points."
Ah, but what about the mail-in ballots?
ITEM 14: EW reported, "RuPaul shrinks to widdle pill size in new Fisher-Price toy pack inspired by Drag Race.
"See EW's exclusive reveal of Mama Ru's new Little People toy package with Fisher-Price, featuring tiny figurines sporting her looks from RuPaul's Drag Race."
It is grooming.
RuPaul should be ashamed of himself.
Mattel owns Fisher-Price. You can tell it's Mattel -- it's PEDO!
ITEM 15: Fox reported, "India, the second-largest producer of wheat, has banned exports of the commodity, due to a risk to its food security."
India is looking out for Indians. Good for India.
ITEM 16: A letter to Slate's advice columnist said, "Yesterday, my 17-year-old daughter, a junior in high school, told us she was going to her boyfriend's house. It turns out she lied.
"I only found out because today, I casually mentioned Roe v. Wade may be overturned, and she replied, 'I can't wait. So many innocent lives will be spared.' We got into an argument in which she ended up confessing her actual whereabouts—she went to a pro-life rally with her boyfriend.
"We've grounded her and taken away her phone for going behind our backs, but she's showing no remorse. I just can't believe it. This is the girl who dressed up as Ruth Bader Ginsburg for Halloween when she was 10. She's heading to law school in a couple years. I seriously thought she was pro-choice and a feminist. I've been taking her to rallies and protests since she was a baby. We've been educating her about safe sex and consent. We donate to Planned Parenthood every year for Christmas. I'm fine with her disagreeing with us on other topics, but I had an abortion years ago. We live in a conservative state. I don't want her right to choose to be taken away."
So she was grounded for lying about having sex with her boyfriend to attend a rally.
Bizarro World liberalism.
ITEM 17: DJHJ Media reported, "Woke Arizona High School Counselor, Who Helped Organize Drag Show for Students, Arrested and Accused of Having Sex With 15-Year-Old Girl."
Female counselor, female victim.
ITEM 18: MSN reported that Democrat "Sen. Chris Van Hollen of Maryland said Sunday that he suffered a stroke while delivering a speech this week. He said he is currently hospitalized, but he said he has been informed there are 'no long-term effects or damage as a result of this incident.'"
Hmm. He becomes the third young senator or Senate candidate stricken by a stroke this year, but do not worry. He was vaccinated and boosted, so that lessened the severity.
FINALLY, keep praying because those prayers will soon be answered.
🇺🇸🇺🇸🇺🇸Pro Life Powerful , I agree with him💯🇺🇸Vote The Democrats All Out By Voting Republicans💪🏻🙌🏻🇺🇸America First🇺🇸MAGA🇺🇸🙏 pic.twitter.com/W2JddWLEEk

— Armand Klein (@realArmandKlein) May 15, 2022