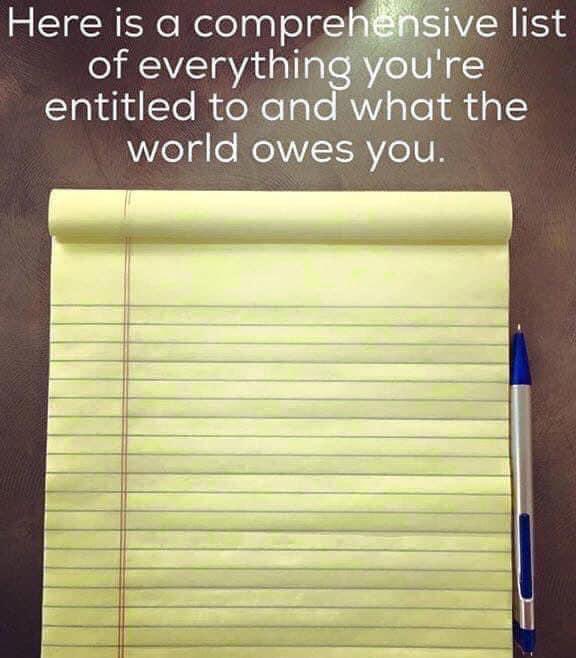 ITEM 1
: Taylor Lorenz of the Washington Post doxxed the woman behind the anti-establishment Twitter account Libs of TikTok believing this would kill the account. Instead, it doubled its audience thanks to the publicity.
Now Lorenz is defending the establishment's Ministry of Truth, which sought to censor critics of the regime. She wrote, "How the Biden administration let right-wing attacks derail its disinformation efforts."
A few conservatives are saying no, this was the result of the incompetent bimbo they put in charge.
Wrong. Rejoice. Conservatives did this. We should take credit for it as a warning to others. Put the fear of retribution in their evil little hearts. They will never love us. Make them live in fear then.
QUOTE OF THE DAY:
Former U.S. President George W. Bush: "The decision of one man to launch a wholly unjustified and brutal invasion of Iraq. I mean, of the Ukraine" pic.twitter.com/IanADTcAg6

— BNO News (@BNONews) May 19, 2022
Now he tells us.
ITEM 2: Zero Hedge reported, "JPMorgan Sees Gas Prices Hitting $6.20 By August."
This impacts everything. $8 a gallon diesel raises the price of everything and likely stops the movement of goods as truckers realize they are better off staying at home.
Red wave. Republicans will pick up 40 to 100 seats in the house with 2 to 7 seats in the Senate.
ITEM 3: The New York Post reported, "American families are shelling out what amounts to $5,000 per year to put gas in their cars — a painful increase from $2,800 just a year ago, according to a new report.
"The new study by Yardeni Research shows the ever-increasing financial burden borne by US households in recent months as the price of fuel has reached record levels.
"In March, the annual rate of gasoline spending by US households was at $3,800, according to the study."
That's $100 a week on gasoline alone.
This isn't happenstance. This is not unintended. This is part of the Democrat plan to destroy the middle class.
ITEM 4: i24 reported, "Sri Lanka is expected to be placed into default by rating agencies on Wednesday after the non-payment of coupons on two of its sovereign bonds.
"At the same time, the energy minister said the country had run out of money to pay for fuel.
"An economic crisis unprecedented in the country's history since independence in 1948 has led to a critical shortage of foreign exchange, that saw it miss two coupon payments on sovereign bonds on April 18.
"Sri Lanka has already said it cannot make the coupon payments, and a 30-day grace period ends on Wednesday."
The collapse of nations begins. The World Economic Forum and Satan celebrate.
ITEM 5: Punchbowl News reported, "House Democrats may be in worse political peril than they've let on publicly.
"During a Thursday luncheon last week with DCCC Chair Sean Patrick Maloney, Frontline Democrats – the party's most endangered lawmakers – were told that, in battleground districts, the generic Republican is beating the generic Democrat, 47-39, according to lawmakers, multiple party officials and the DCCC.
"This is a stunning margin and highlights the incredibly perilous position Democrats find themselves in.
"Given that Democrats generally have a three- or four-point built in advantage on the generic ballot, this is a particularly concerning development for Speaker Nancy Pelosi's majority. An eight-point deficit on the generic ballot could be a sign of a wave for House Republicans.
"Furthermore, Democrats were told that they should be referring to House Republicans as MAGA Republicans. This tactic, Democratic leaders said, would help them improve the political environment by linking every House Republican to former President Donald Trump without mentioning Trump himself."
That 8-point lead comes under $4 a gallon gasoline. What happens when it hits $6?
Democrats have to defend 14 Senate seats. Losing half seems very possible. That would give Republicans 57 seats -- their best showing in over 20 years.
ITEM 6: CBS reported, "Primaries were held Tuesday in five states, with former President Donald Trump's high-profile endorsements having mixed results on Tuesday night and Republicans advancing candidates who questioned the election results."
He had two, maybe three losses while surpassing 90 wins on the season.
But voters will count only the losses and he cannot afford many of those because he lost the last election. To be sure, it was stolen, but it still counts as an L.
Trump engaged in a high-risk, low-reward game because he's stuck in 2016. He still believes social media and large rallies (with any empty seats noted by the media) will win the day. They won't.
He needs to learn to work with state parties and quit trying to play kingmaker because a king never loses. He already had three (maybe four) losses.
ITEM 7: On the other hand, Just the News reported, "Oregon Democratic Rep. Kurt Schrader, who earned President Joe Biden's first endorsement this year, appears likely to lose his primary election.
"With 49% of ballots counted in Oregon's 5th District Democratic Primary, Schrader is losing to Jamie McLeod-Skinner by about 61% to 39%, according to the Associated Press."
Even in Oregonistan they say Let's Go Brandon.
ITEM 8: The Daily Mail reported, "Nearly half of President Joe Biden's 22.3 million Twitter followers are fake, a new analysis revealed on Wednesday.
"The report comes as Tesla founder Elon Musk pumped the brakes on his $44 billion purchase of the social media platform over concerns about the amount of bots active on the site.
"Inauthentic Twitter accounts, known colloquially as bots, operate to mimic human interaction on the platform in order to achieve a specific goal."
Biden's Twitter account is as fake as his presidency.
ITEM 9: From Las Vegas, KTNV reported, "A video from a recent CCSD board meeting is now going viral on social media and making national headlines.
"Kandra Evans addressed the school board saying her 15-year-old daughter was given a pornographic assignment.
"Evans says her daughter was required to memorize the pornographic content and then recite it in front of her entire class.
"CCSD board members then stopped the public comment over the explicit language."
A school board member said, "This is a public meeting. I ask for decorum."
Evans replied, "If you don't want me to read it to you, what was it like for my 15-year-old daughter to have to memorize pornographic material and memorize it?"
They cut off her microphone.
Voters, cut off their funds.
ITEM 10: Viktor Orbán was sworn in as Prime Minister of Hungary for the fifth time.
Via the RAIR Foundation, he told those at the ceremony, "We will continue to defend our borders and will not allow migrants in. We will protect our families and not let gender activists into our schools. In Hungary, a father shall be a man, a mother a woman, and our children shall be left alone."
He also said, "We make no secret of the fact that we also want to give hope to others: hope that the Christian outlook on life, love of country, and national pride – in other words, national politics – are not things of the past but of the future. Thirty years ago, we thought that Europe was our future; today, we think that we are Europe's future. Let us feel the weight of our responsibility."
If true, Europe has a bright future. It is called Christianity.
ITEM 11: Michael Rubin reported, "Turkey Wants A Bribe For Allowing Sweden And Finland To Join NATO."
Why not? Biden got his.
ITEM 12: Fox reported, "Portuguese angered at influx of Californians who import their problems with them: report."
So far, no one is pooping in the streets of Lisbon.
ITEM 13: Fox reported, "The city council of Haven, Kansas, voted 3-2 on Monday to reverse a unanimous decision they made May 2 to remove 'In God We Trust' decals from the city's police cars, following an uproar from some in the community.
"The city attorney said the Haven City Council's previous decision emerged from a desire to maintain a separation between church and state, according to local KWCH.
"The follow-up vote on Monday was not on the original agenda of the city council, which had to move their weekly forum to a nearby community center because of how many attended. Seven people spoke at the typically uneventful meeting, where all but one supported the decals."
The national motto is "In God We Trust."
Fire the city attorney for not knowing the law.
ITEM 14: The New York Post reported, "A pregnant passenger on board a plane en route to Florida went into labor mid-flight and safely welcomed her newborn daughter with help from the airline crew.
"Frontier Airlines announced Tuesday that the passenger birthed a healthy baby girl during the trip from Colorado to Florida and credited flight attendant Diana Giraldo for assisting the new mom."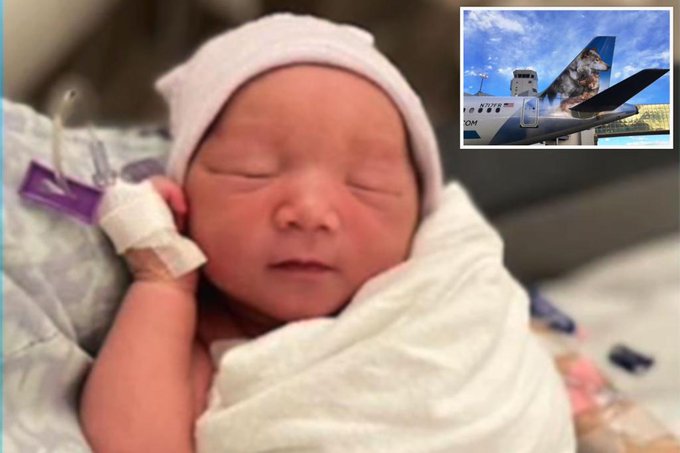 That birth certificate is going to need extra space in "place of birth."
ITEM 15: Between the new White House press secretary and the mayor of Chicago, I am really unimpressed with the performance of first black lesbians in public office.
Doocy to Press Sec. Jean-Pierre: "The disinformation board is being shutdown because of disinformation?" pic.twitter.com/jHxDji9eZM

— The Post Millennial (@TPostMillennial) May 18, 2022
I prefer competent over historic.
FINALLY, Republicans can talk like Trump all they want but I am only supporting the ones who act like Trump.
TEASER: The Arizona Repugnant begged me for an interview. 2 WEEKS later & they STILL refuse to cover my border plan bc I use the word INVASION... is @azcentral covering for the Cartels?

Since they didn't want it, I am sharing the FULL interview with you: https://t.co/hMJN0OxiAL pic.twitter.com/b2dMb0oBMI

— Kari Lake for AZ Governor (@KariLake) May 18, 2022
I support Kari Lake.