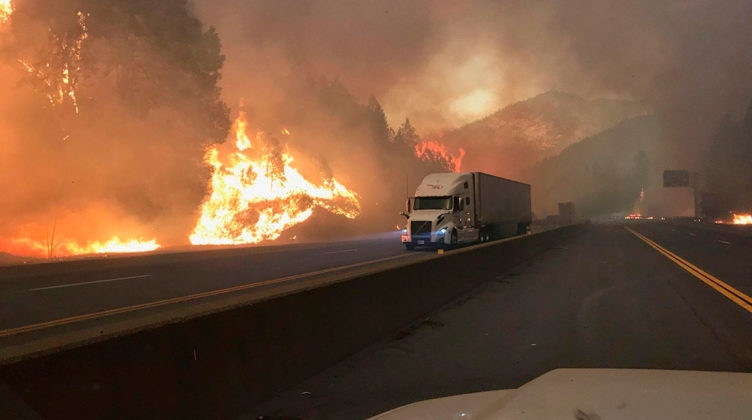 ITEM 1: Breaking 911 reported, "Serial Arsonist Admits To Setting Wildfires In California Forest, Officials Say."
So the forest fires in 2019 and 2020 were manmade, just not by global warming.
ITEM 2: The Washington Times reported, "An FBI agent testified in court Tuesday that a typo in an email led investigators in 2016 to believe that false allegations linking former President Trump to Russia's Alfa Bank originated with the Department of Justice, when in fact they came from Hillary Clinton campaign lawyer Michael Sussmann.
"FBI Agent Curtis 'Dog Ate My Homework' Heide, who along with agent Allison Sands authored the internal communication, said the inaccuracy, sent out just weeks before the 2016 election, was simply a mistake."
OK. I added the Dog Ate My Homework part.
The Federal Bureau of Instigation perjures itself again.
UNDERSTATEMENT OF THE DAY:
"It's not looking good for the FBI."@DevinNunes reacts to the latest revelations coming from witnesses in the #SussmannTrial

Watch more #JustTheNewsNotNoise with me and @AmandaHead:
https://t.co/hEaPRYxS2r pic.twitter.com/c7oDfZQXjy

— John Solomon (@jsolomonReports) May 24, 2022
The FBI has all the credibility of Baghdad Bob.
ITEM 3: Politico reported, "The comms specialists inside the White House are facing second-guessing for the way they communicated the recent shakeup at the White House communications shop.
"Not even a week into press secretary Karine Jean-Pierre's time at the lectern, the White House brought in her Pentagon counterpart John Kirby, a runner-up for the podium, for a communications role.
"The move roiled the White House's already delicate internal politics."
By bringing in a white guy, Biden shows he is racist, nativist and homophobic.
ITEM 4: Cowboy State Daily reported, "Law enforcement agencies are planning for substantial staffing increases in Casper this weekend as Saturday's outdoor rally featuring former President Donald Trump is expected to draw up to 20,000 attendees.
"Rebekah Ladd, public information officer for the Casper Police Department, said her department has been coordinating with state and federal law enforcement agencies, the Wyoming Highway Patrol and the Natrona County Sheriff's Office to provide coverage for the event.
"Ladd said her department plans to have double the number of staff working that it typically would on a Saturday afternoon and evening, in addition to a number of staff ready on-call."
Another Saturday. Another Trump rally. Another 20,000 happy people. Happy, happy, happy.
ITEM 5: RT reported, "Nearly 62 million barrels of Russia's flagship Urals crude oil, a record amount, are currently in tankers at sea, according to data from energy analytics firm Vortexa, as cited by Reuters."
However, Houston-based energy strategist Clay Seigle told Reuters: "The headline numbers, showing Russian exports are still relatively strong, don't tell the full story. Russian oil at sea is continuing to accumulate."
As gasoline prices head for $10 a gallon in the USA, those tankers will be emptied.
ITEM 6: Breitbart reported, "The Walt Disney Co.'s LGBTQ-themed Pride Collection fashion line features clothing manufactured in China, which continues to regard homosexuality as a mental disorder and recently announced a crackdown on sissy men in entertainment."
The groomers just want American children because if they tried this elsewhere, they would be castrated and hanged.
ITEM 7: Variety reported, "Ricky Gervais' Netflix comedy special 'SuperNature' has only been released on the streamer for a few hours, but it has already drawn criticism for a string of graphic and hurtful transphobic jokes."
Hurtful? Fact-check: Sticks and stones may break my bones, but names will never hurt me.
Gervais began his show, "Not all women, I mean the old-fashioned ones. The old-fashioned women, the ones with wombs. Those fucking dinosaurs. I love the new women. They're great, aren't they? The new ones we've been seeing lately. The ones with beards and cocks. They're as good as gold, I love them. And now the old-fashioned ones say, 'Oh, they want to use our toilets.' 'Why shouldn't they use your toilets?' 'For ladies!' 'They are ladies — look at their pronouns! What about this person isn't a lady?' 'Well, his penis.' 'Her penis, you fucking bigot!' 'What if he rapes me?' 'What if she rapes you, you fucking TERF whore?'"
TERF is an epithet for women who are born women and live as women.
Gervais ended the show, "In real life of course I support trans rights. I support all human rights, and trans rights are human rights. Live your best life. Use your preferred pronouns. Be the gender that you feel that you are. But meet me halfway, ladies: Lose the cock. That's all I'm saying."
There. That's the show. I saved you $5 or whatever they charge. Neither joke did much for me.
ITEM 8: What makes me laugh?
Jokes.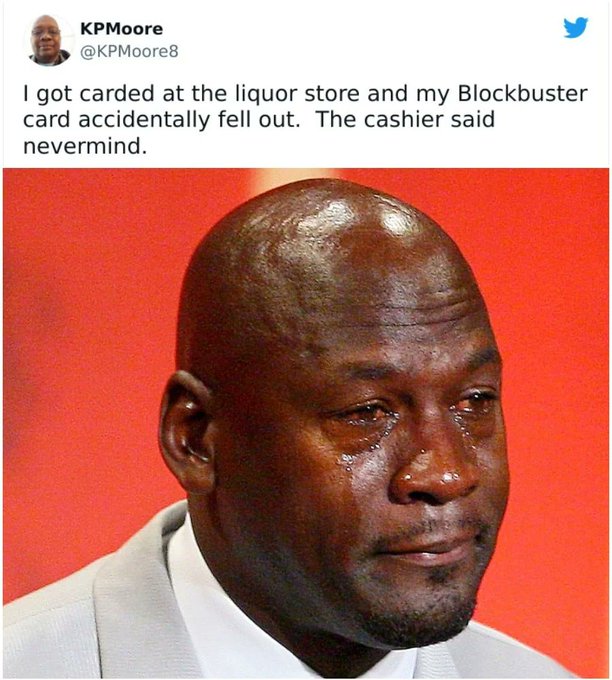 Gervais should go back to telling them.
ITEM 9: The New York Post reported, "The Washington Post deleted a tweet on Monday that wrongly indicated that George Floyd was 'shot and killed' while in Minneapolis police custody two years ago."
How typical. The press never fact-checks itself.
Variety reported on Sunday, "There was a time, not so long ago, when Roman Polanski was the toast of the film industry in France, where the director has been living since 1978, when he fled the United States before sentencing after pleading guilty to having unlawful sex with a 13-year-old girl."
He drugged, raped and sodomized her.
The press in America prints what it wants because there are no consequences for error or libel.
The New York Times wrote in an editorial in 2017, "In 2011, when Jared Lee Loughner opened fire in a supermarket parking lot, grievously wounding Representative Gabby Giffords and killing six people, including a 9-year-old girl, the link to political incitement was clear. Before the shooting, Sarah Palin's political action committee circulated a map of targeted electoral districts that put Ms. Giffords and 19 other Democrats under stylized cross hairs."
That was a lie.
Loughner never saw the map.
But NYT beat the libel rap because of the Sullivan case. Without consequences, publications are free to lie at will and they do because lying is easier than researching and finding what the truth really is.
ITEM 10: ABC reported, "An independent commission on Tuesday recommended new names for nine Army posts that commemorated Confederate officers, including the change of Fort Bragg in North Carolina to Fort Liberty."
I was leaning toward Fort Courage, but OK.
ITEM 11: The Daily Wire reported, "Get Woke, Go Broke: Old Navy Takes Massive Loss, Angers Customers After Going All-In On 'Inclusivity' Sizing."
No one figured out that a Size 30 uses a lot more material than a Size 0.
And no one figured out that a Size 0 does not want to look like a Size 30. Otherwise, they would eat.
ITEM 12: Three judges on the Atlanta-based 11th Circuit court ruled, "This case requires us to decide whether a federal law that prohibits illegal aliens from possessing firearms violates the Second Amendment to the United States Constitution, which guarantees the right of the people to keep and bear Arms. We hold that it does not."
Duh.
By definition, an illegal alien is a criminal. America does not allow criminals to carry firearms.
I expect further appeals.
HAPPY 10th ANNIVERSARY...
ITEM 13: Elon Musk tweeted, "USA birth rate has been below min sustainable levels for ~50 year.
"Contrary to what many think, the richer someone is, the fewer kids they have.
"I am a rare exception. Most people I know have zero or one kid."
Musk has 8 kids.
Not everyone can have children. I get that. But those of us who can should procreate because children are a gift from the Lord. You may think the gift is the wrong size or out of style, but trust me, He knows what He is doing and why.
ITEM 14: Life News reported, "Nancy Pelosi lashed out at her archbishop Tuesday for denying her communion because of her pro-abortion actions, saying the Catholic leader should not 'foist' his views onto others."
Her Catholicism has gone from cafeteria straight to the dessert bar.
ITEM 15: National File reported, "The U.S. Air Force is hosting Drag Queen Story Time at Ramstein Air Base Library in Germany."
Does the Woke Pentagon give Christian groups equal time?
I mean, if the Pentagon is going to worship the Rainbow Flag instead of the American Flag, then let Disney and State Farm fund it.
ITEM 16: Via Citizen Free Press, the murderer of students and a teacher at an elementary school. The death toll was 21. He was a transvestite. He broke several laws before going on his killing spree.
Despite his lawbreaking, Democrats are calling for more laws.
I will now use my right to remain silent.
ITEM 17: Georgia held its primary elections on Tuesday. Within an hour, the nominees for the Senate, governor and several other state offices were known.
Meanwhile, a week after the polls closed, votes are still coming in to the Pennsylvania primary and we still don't have a winner in the Republican Senate race.
The law says you stop counting mail-in votes that arrive after the polls close. Democrat judges ordered officials to ignore the law.
ITEM 18: Page Six reported, "Steven Tyler checks himself into rehab after drug relapse."
He's 74.
This may be the 50th anniversary of his entering drug rehab.
But give the man credit for not giving up despite so many failed attempts. You only need to beat it once, and he almost made it last time.
Maybe Aerosmith can get Keith Richards to fill in for him on their summer tour.
Nope. They canceled it.
ITEM 19: Townhall reported, "Indiana Law Will Protect Women's Sports After All, as State Legislature Overrides RINO Governor's Veto."
We need to end this lunacy.
This helps.
ITEM 20: Insider reported, "Walmart is removing from shelves an ice-cream product that commemorated Juneteenth, a US holiday that marks the freedom of enslaved African Americans, reports said.
"The local outlet Fox 7 Austin first reported the news.
"Social media was abuzz with comments from users who were angered by the product, which featured a swirl of red velvet and cheesecake flavors. Many criticized the company for appearing to capitalize on the holiday and its history."
Oh let's not commercialize holidays except Easter, Christmas, Memorial Day...
FINALLY, Vice reported, "The U.S. West and Midwest could be facing grid failure this summer, according to a Summer Reliability Assessment by the North American Electric Reliability Corporation.
"In its seasonal reliability assessment for the summer of 2022, the nonprofit corporation, which sets regulatory standards for U.S. grid operators, warned that the Midcontinent Independent System Operator (MISO) is at "high" risk of its energy reserves falling short of its normal energy needs. MISO provides energy transmission for the Midwest, Arkansas, Mississippi and Louisiana. Texas and the western U.S., meanwhile, are at elevated risk of seeing grid shortages should its power needs peak beyond normal volumes, according to the report."
The grid isn't failing.
The people are.
15 years ago, Texas fell for the Sierra Club's Coal is Filthy campaign, financed largely by one of the nation's largest gas producers, Chesapeake Energy Corp. Natural gas and coal compete for customers.
That stopped one coal-fired plant and the state has closed others since.
Kansas also said no to coal.
I say, enjoy the sweat.
I won't. I live across the river from one of the largest coal-fired plants in the nation.