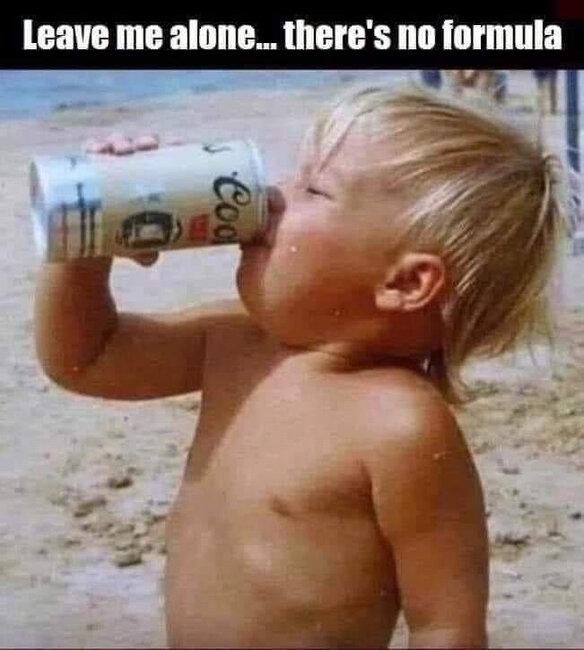 ITEM 1: The Quad Report reported, "On May 9, 2021 at 11:21 central time near Odessa in West Texas, a combined-cycle gas-fired generating plant tripped off line, due to what a reliability expert described as 'a small, ordinary line-to-ground fault.'
"The result was entirely unexpected: solar photovoltaic generation over a 200-mile section of the Electric Reliability Council of Texas grid also went offline."
The story said, "The culprit in the collapse of a significant portion of the Texas grid was the performance of inverters, equipment that converts to direct current from the solar panels to alternating current on the grid. Wind and hydro resources that generate DC power also require inverters, and some wind was affected by the Odessa Disturbance, according to NERC. The event says 192 MW of reduced output from the gas plant, 1,112 MW of solar output lost, and 36 MW of wind."
So it was an AC/DC problem.
A certain Australian rock band has a lot of explaining to do.
ITEM 2: Perennial candidate Beto O'Rourke crashed Texas Governor Abbott's press conference in Uvalde, Texas, who was briefing reporters on the massacre by an 18-year-old transvestite who killed 19 children, 2 teachers and his grandmother.
Beto's desperate attempt to politicize a tragedy comes as Newsweek reported that he was once again 11 points behind in his race.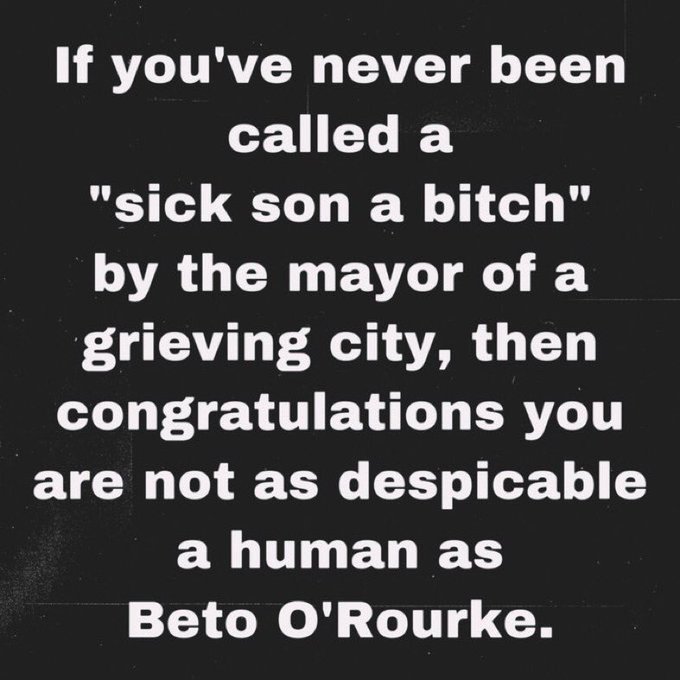 Grifters gotta grift. Maybe he and George P. Bush can form a comedy act after Beto fails again in the fall.
Speaking of con men, Barack Obama tweeted, "As we grieve the children of Uvalde today, we should take time to recognize that two years have passed since the murder of George Floyd under the knee of a police officer. His killing stays with us all to this day, especially those who loved him."
No president has done more to divide the nation since Jefferson Davis, another Democrat.
And both were racist to the core.
ITEM 3: Tuesday's primaries in Georgia look good for Republicans. Herschel Walker received more than 100,000 votes than the incumbent Democrat. That indicates a very flippable state.
Recruitment has been spotty in Senate races again this year for Republicans. Pennsylvania was the best example as TV celebrity Mehmet Oz, who carries dual Turkish-American citizenship, appears to have bested the rich guy, David McCormick, subject to an official recount.
Ted Budd in North Carolina showed how things should work as he was elected to Congress first before running for the Senate.
Good candidates are hard to find by both parties. I mean, Biden? Really?
ITEM 4: A majority of Americans want to rein in the sanctions on Russia.
An AP/NORC poll showed 51% believe we should be "limiting damage to the U.S. economy, even if it means sanctions on Russia are less effective."
Only 45% said we should be "sanctioning Russia as effectively as possible, even if it damages the U.S. economy."
Looks like the bloom is off the blue and yellow rose.
ITEM 5: UPI reported, "Scientists discover fossil of massive flying 'Dragon of Death.'"
The story said, "Scientists have uncovered the remains of one of the largest pterosaurs on record, researchers announced in a study published Tuesday in the scientific journal Cretaceous Research.
"The fossils are from the largest-ever pterosaur found in South America, and one of the largest flying vertebrates in the world, according to researchers."
Dragons have been in too much folklore across the world not to have been real at one time or another.
But if you run into any dragon eggs, smash them. We have enough problems, thank you.
ITEM 6: The New York Daily News reported, "Weeks before Andrew Abdullah was accused of murdering a Brooklyn man in cold blood on a subway train, a criminal court judge released him without bail on charges of stealing a car.
"At a court hearing April 26 — less than a month before the shooting death Sunday of Daniel Enriquez on a Q train — a Brooklyn prosecutor asked a judge to order Abdullah held on $15,000 bond on charges of possession of stolen property after he was caught driving a stolen car.
"The prosecutor noted that Abdullah had a criminal record, and that he had charges pending on several other criminal cases, including assault and weapons possession."
We don't have a shortage of gun laws. We have a shortage of jail cells.
ITEM 7: Judge Jeanine Pirro said, "When we talk about mental illness, one of the things that concerns me is it's just this kind of amorphous blob, mental illness. The Buffalo shooter taught us that when someone seems incapable of functioning in our society, we send them for a 730, which is what I used to do when I was a judge. If I thought someone was a danger to himself or a danger to others, I would send him for a psychiatric review. Now they're doing the psychiatric review. They're letting them out. The guy [who traveled to] Buffalo goes out and kills ten people. … And a lot of these people are not necessarily mentally insane. This is not insanity. Insanity is when you don't know where you are. You're … totally in a state where you can't tell time or relevance or what's going on. This guy's predicting what he's going to do. He's saying, 'I just did it. Now I'm going to go do this.'"
She also said, "There were some crumbs. We know that he's from a broken home. We know that he's a loner. We know that he was self-injuring himself. We know that he was made fun of because he has a lisp and because apparently he wore eyeliner. We know that there was violent rhetoric from people he worked with and that he was isolated. But does that mean we can go out and arrest him? No. So let's not just throw it out at mental health."
There are no simple answers. Just simpletons.
ITEM 8: Politico reported, "Tax receipts are booming, thanks in part to spiking inflation, a new government report shows.
"The Congressional Budget Office said Wednesday it now expects federal revenue this year to jump by a whopping $800 billion — equivalent to the Pentagon's annual budget.
"That translates to a 19% increase, the biggest one-year hike in more than 40 years, and it comes on top of an 18% increase last year.
"Total receipts will amount this year to 19.6% of the nation's economy, CBO says, which would be the most since 2000 when the Treasury Department was swimming in cash thrown off by the dot-com bubble.
"That's a big reason why the agency sees the government's budget deficit shrinking this year to $1 trillion."
Shrinking?
The spending continues to soar.
Balance the budget already.
ITEM 9: The Hill reported, "Senate Majority Leader Charles Schumer (D-N.Y.) told colleagues on the Senate floor Wednesday that he will not immediately bring gun control measures to the floor in the wake of two mass shootings in Buffalo and Uvalde, Texas, because he doesn't expect them to muster enough Republican votes to pass."
Faced with the loss of up to 14 Senate seats this year, Schumer does not want to give Republicans any more ammo.
There are 81 million gun owners. And they vote.
ITEM 10: Rasmussen reported, "In the aftermath of a teenage gunman's deadly spree in Buffalo, most voters remain unconvinced that more gun control laws can prevent such mass shootings.
"A new Rasmussen Reports national telephone and online survey finds that 40% of Likely U.S. voters believe stricter gun control laws would help prevent shootings like the recent one in Buffalo. Fifty percent (50%) don't think stricter gun control would help, while another 10% are not sure. These findings are almost identical to an April survey after a mass shooting on a New York City subway train."
Most Americans realize we have enough gun laws.
Good.
ITEM 11: The Washington Examiner reported, "Babylon Bee CEO Seth Dillon tweeted a list of 70 'fulfilled prophecies,' comparing satire articles his site published to real news stories occurring on later dates.
"A selection of these satirical headlines is nearly indistinguishable from their real counterparts. If you didn't know the source, it genuinely would be difficult to tell which one is true. Other prophecies are more of a stretch, or just slightly off, such as the August 2021 headline 'Biden Administration Deploys Elite Squad of TikTok Influencers to Stop Taliban.' Turns out, the administration ended up using those top TikTok stars a little differently: briefing them on the war in Ukraine in March 2022. Innocent mistake. Nevertheless, the side-by-side comparison of satire and fact is hilarious — if not a little frightening.
"With glorious foresight, the site predicted Marvel's 2021 announcement that the new Captain America would be a gay activist a full five years earlier with the story, 'Captain America Rebooted as Feminist, Atheist, Transgender Hydra Agent.' It also predicted Black Lives Matter's February 2021 nomination for a Nobel Peace Prize with an article in August 2020.
"Perhaps the most unbelievable prophecy is from the satire story 'California School System to Feature Mandatory 2nd Grade Field Trips to Gay Bars,' which was written in June 2019 and fulfilled when a Broward County, Florida, school actually took elementary schoolers to a gay bar on a field trip in October 2021."
I don't know whether to laugh or cry.
How much should I slip them to write a story, "Don Surber Wins the Lottery"?
ITEM 12: NPR reported, "President Biden will sign an executive order on Wednesday requiring new use-of-force rules for federal law enforcement and encouraging local police departments to make similar changes.
"The measure is the product of months of consultations with police professional groups and reform activists. The executive order is the fallback position for the administration after Congress failed to agree last year on a package of reforms dubbed the George Floyd Justice in Policing Act. Senior administration officials say relatives of George Floyd and Breonna Taylor, will be present for the signing."
The nationalization of the local police has begun.
ITEM 13: The Daily Wire reported, "A new LGBTQ charter school in Alabama is attracting straight black kids whose families see it as a way for their kids to escape Birmingham's beleaguered regular public schools, The Daily Wire has learned.
"Magic City Acceptance Academy, a grade 6-12 public school designed to cater to LGBTQ students, boasts of providing a 'brave learning environment and LGBTQ affirming culture for all.' But with Alabama's traditional public schools ranking among the worst in the country, straight students are flocking to the school in the Birmingham suburb of Homewood.
"'Some kids are not gay but they go there to get out of the inner city schools,' a source inside the school who spoke on condition of anonymity told The Daily Wire."
I have heard of scared straight.
This is its alternate.
ITEM 14: AdWeek reported, "CNN Begins Laying Off CNN+ Staffers Following Shutdown."
New owner must cut costs. If CNN were making money with this large a staff, AT&T would not have dumped it.
CNN does not make much money because it is unwatchable.
ITEM 15: Eric Lendrum reported, "According to a recent survey, over 1.2 million students have abandoned public schools in favor of other alternatives in the aftermath of the coronavirus pandemic, where many public schools shut down in-person learning in favor of remote learning."
Expect more defections as LGBT grooming has hit the fan.
ITEM 16: Newsmax reported, "Trump Hails 100-6 Record Among Primary Endorsements."
The media concentrates on the 6 and ignores the 100.
What did you expect? Journalism?
ITEM 17: The New York Post reported, "'How to Murder Your Husband' author Nancy Crampton Brophy guilty of hubby's murder."
World's worst DIY book ever.
ITEM 18: Biden's approval in the Reuters poll plunges to 36%. Disapproval jumps to 59%.
Drip. Drip. Drip.
ITEM 19: AP reported, "In Afghanistan, 1.1 million children under the age of 5 will likely face the most severe form of malnutrition this year, according to the U.N., as increasing numbers of hungry, wasting-away children are brought into hospital wards. U.N. and other aid agencies were able to stave off outright famine after the Taliban takeover of Afghanistan last year, rolling out a massive emergency aid program that fed millions."
The price of Biden's colossal failure is paid by starving babies and 9-year-old brides.
ITEM 20: The Federalist reported, "Biden Admin: K-12 Schools Must Put Boys In Girls' Bathrooms To Get Federal Lunch Money."
Nice.
The next Republican president can withhold lunch money if you teach sex to kids in school before they are, oh, 21.
FINALLY, the Daily Mail reported, "AOC says she's itching to ditch her Tesla after spat with Elon: Progressive rep says she wants to buy electric car made at unionized factory after Musk told her to stop flirting with him on Twitter."
Hell hath no fury like a woman scorned.
See Hill, Anita.