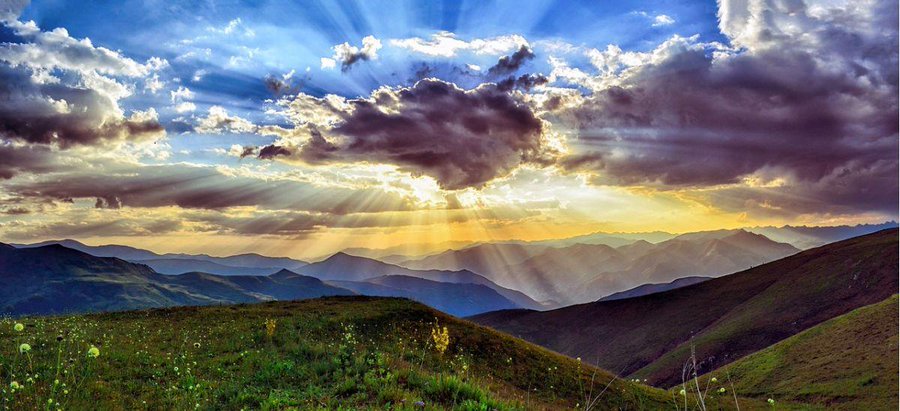 OPENING THOUGHTS
: The Uvalde Massacre made everyone an expert on school shootings last week. From bans on AR 15s to red flag laws to arming teachers, everyone seemed to have a solution to stop these senseless shootings.
How about we have Congress do nothing?
How about we have the president do nothing?
How about we have the entire nation just take a chill pill?
Pray for the victims. Pray for the families of the victims. Pray for the town of Uvalde.
But remember, we did not create a federal government to protect us from every imaginable evil and every tragedy in life. We already have paid too much for believing we should have an omnipotent government that protects us 24/7.
You know who gets 24/7 protection, free health care and free food?
Prisoners.
After 9/11, our rights to privacy vanished. Our national debt soared from under $6 trillion to more than $30 trillion. We started a war in Afghanistan, killed thousands and Biden got bored and surrendered the place to the very people we ousted.
The first rule of medicine is to do no harm. That should apply to government.
ITEM 1: Just the News reported, "The Internal Revenue Service this week released more troubling data for New York, with the federal agency showing more high-earning taxpayers leaving the state.
"Tracking returns filed in 2019 and 2020 showed that 479,826 people left New York for another state or country in those years. Over the same timeframe, just 231,439 people moved to the state. That means the state suffered a net loss of 248,387 residents.
"And, of course, those people took their money with them. The IRS figures show the moves generated an economic exodus of more than $19.5 billion.
"New Jersey and Florida were the biggest beneficiaries. More than 84,500 people moved from New York to New Jersey and took $5.3 billion. By contrast, only 37,127 New Jersey residents moved to New York and brought $2.2 billion in income.
"The numbers were even starker between New York and Florida. Over the two years, 71,845 New Yorkers flocked to the Sunshine State and took $6.4 billion. Meanwhile, 26,902 former Floridians moved up north. Those individuals had a combined income of $1.2 billion.
"Wirepoints, in its analysis, noted New York suffered the worst net loss of income of any state, with the $19.5 billion representing a 2.5 percent decline in adjusted gross income. The independent nonprofit research firm said New York lost $1 trillion in income through population losses since the beginning of the century."
This exodus was predictable 2 years ago when the city locked itself down. Democrats want the middle class out and the elitists and thugs in. Crime is sky high and the jails go unused. But Democrats in NYC believe it is better to rule in hell than risk a real Republican challenge someday.
Well, that is what NYC is now. Hell's Kitchen, Hell's Dining Room, Hell's Den, Hell's Bathroom and Hell's Waiting Room.
ITEM 2: We need to start calling out black racism.
This is a typical day on the NYC subway while @GovKathyHochul is busy focusing on adding made up gender marker options for a license. pic.twitter.com/ARVOlg90CJ

— Libs of TikTok (@libsoftiktok) May 29, 2022
Don't sleep in the subway? Don't GO in the subway. After 20 years of Giuliani and Bloomberg, two Democrat mayors have turned NYC into a shithole again.
(For some reason the tweet was removed that showed two black men beating an Asian on the subway platform.)
ITEM 3: Hamas-Shielding AP alleged, "Thousands of Israeli nationalists, some of them chanting Death to Arabs, paraded through the heart of the main Palestinian thoroughfare in Jerusalem's Old City on Sunday, in a show of force that risked setting off a new wave of violence in the tense city.
"The crowds, who were overwhelmingly young Orthodox Jewish men, were celebrating Jerusalem Day -- an Israeli holiday that marks the capture of the Old City in the 1967 Mideast war. Palestinians see the event, which passes through the heart of the Muslim Quarter, as a provocation. Last year, the parade helped trigger an 11-day war with Gaza militants, and this year's march drew condemnations from the Palestinians and neighboring Jordan."
Israel won the Old City fair and square in the Six Day War, which Arabs began.
Maybe we should call AP the Antisemitic Press.
ITEM 4: Vijeta Uniyal reported, "Jerusalem Day: 50,000 Flag-Waving Israelis March Through The Old City, Defying Hamas Terror Threats."
It is called objectivity.
AP lost it a long time ago. Its credibility soon followed.
ITEM 5: AP alleged, "Christian nationalism on the rise in some GOP campaigns."
Paragraph 4 said, "Mastriano — who has ignored repeated requests for comment from The Associated Press, including through his campaign last week — has rejected the 'Christian nationalist' label in the past. In fact, few if any prominent candidates use the label. Some say it's a pejorative and insist everyone has a right to draw on their faith and values to try to influence public policy."
So AP labels them with a pejorative and wonders why no one returns its calls.
That's the way to handle the press. Don't return their calls. They never tell our side. They just occasionally toss in a quote out of context in their screeds.
ITEM 6: Hey, Governor DeSantis, got a job opening?
just walked out of harvard's graduation because I didn't want to listen to merrick garland talk about himself for 30 minutes pic.twitter.com/av26ok3mCb

— Emma Heussner (@emmaheussner) May 29, 2022
Nonconformists built this country. Nonconformists will save it.
ITEM 7: The New York Post reported, "VP Kamala Harris demands ban on assault weapons, says they have 'no place in civil society.'"
She cheered when they were handed out like party favors in Ukraine.
What have no place in civil society are abortion, puberty blockers and politicians accepting bribes from Ukraine via their sons and other kin.
ITEM 8: Christina Pushaw tweeted, "Democrats before and after seeing polls."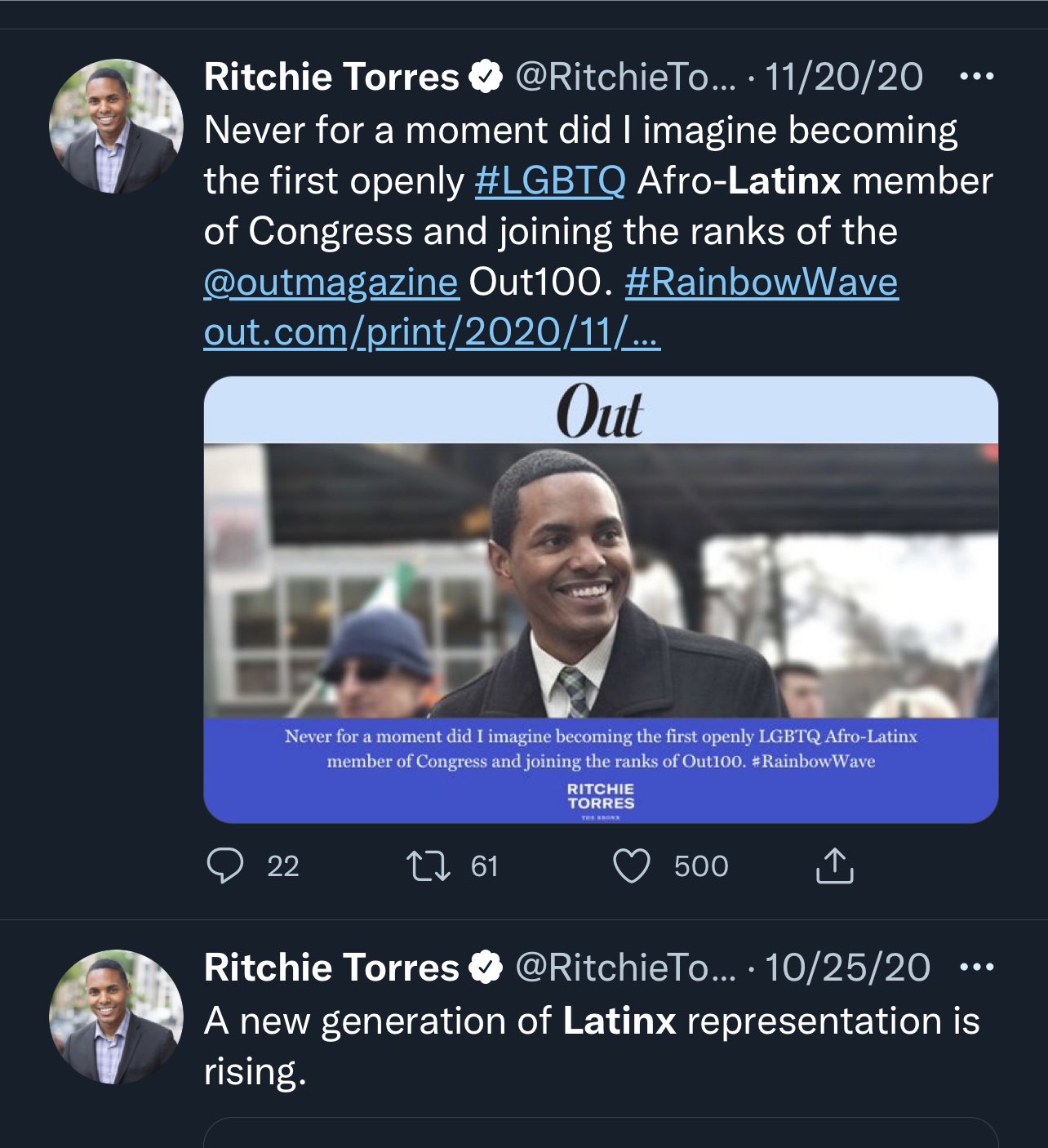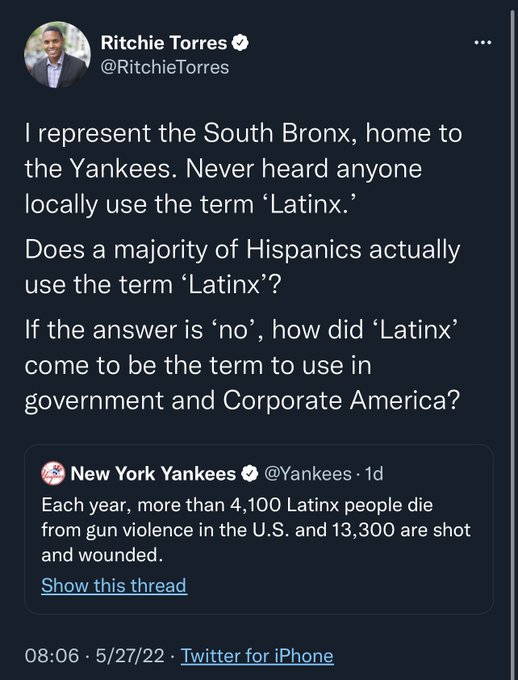 America's press secretary.
ITEM 9: KMOV reported, "According to the Consumer Price Index (CPI), the overall price of food is up almost 11% this year compared to 2021. Here's a list of price increases for several items:
Meat, fish and poultry 14%
Fruits and vegetables 7.8%
Ground beef 16.4%
Steak 11.8%
Hotdogs 6.2%
Alcohol 3.9%
"Those hitting the road will encounter record-high gas prices."
The story said, "According to AAA, the average statewide price for regular unleaded gas in Missouri is $4.17. That's $2.72 more than Memorial Day of 2021."
Interesting that booze inflation is the lowest. It is almost as if they are pushing us to drink more and think less, comrade.
FLASHBACK TO LAST JULY:
Planning a cookout this year? Ketchup on the news. According to the Farm Bureau, the cost of a 4th of July BBQ is down from last year. It's a fact you must-hear(d). Hot dog, the Biden economic plan is working. And that's something we can all relish. pic.twitter.com/7h9qLauIbC

— The White House (@WhiteHouse) July 1, 2021
Worst White House tweet ever?
ITEM 10: Michael C. Bender of NYT tweeted, "The Wyoming crowd just now booed McCarthy during his video testimonial for Harriet Hageman."
And that became the media highlight of Trump's rally on Saturday night in Wyoming.
ITEM 11: TMZ reported, "Nancy Pelosi's husband, Paul Pelosi, was arrested this weekend for DUI."
It is never a good day when TMZ does a story on you.
He's 82. He has a net worth of $120 million.
Jesse Kelly tweeted, "Bro, hire a driver. My word."
"Your honor, in my client's defense, he's been married to Nancy Pelosi since 1963. You'd be drinking too."

"Case dismissed."

— Jimmy Failla (@jimmyfailla) May 29, 2022
ITEM 12: John Nolte reported, "In the wake of a coming lawsuit, the liars at the far-left Daily Beast finally apologized to the man who blew the whistle on Hunter Biden's skeezy (in more ways than one) laptop.
"The Daily Beast originally published the piece in question in December of 2020, and with no evidence whatsoever, this news article misled its readers by describing the laptop as 'stolen.'
"In other words, the man who had the laptop stole the laptop.
"Yeah, well, that man is a real person—a living human, an everyday guy named John Paul Mac Isaac. And before this man bent over backward in threes to do the right thing with a laptop that legally belonged to him, Mac Isaac was a small businessman."
Giving the laptop to the FBI didn't work because Billy "Bats" Barr and FBI director Chris "Double Cross" Wray sat on the evidence and did nothing.
Isaac finally gave it to the New York Post and the subsequent notoriety cost him his computer repair business. On top of that, the DNC media called him a thief. He said enough. The corrections have begun.
ITEM 13: Stephen Miller said, "It's been the most disastrous first half of a presidency that I think has occurred in American history. And so there needs to be a thunderous repudiation, a historic repudiation in November.
"And I believe that if there is a very large conservative House majority backed up by a Senate majority, we'll be able to shut down and unwind some of these policies and prevent truly irreparable and irreversible damage from happening."
Ah, what about Lincoln? He had a Civil War!
But in his first two years in office, he also signed into law the Homestead Act, the Land Grant Colleges Act and the act that enabled construction of the transcontinental railway. In short, Lincoln created the foundation for the American industrial empire.
Biden made $10 gasoline possible.
ITEM 14: Jesse Martin reported, "Governor Greg Abbott of Texas announced on Friday that an anonymous donor has offered $175,000 to cover the costs of funerals for all of the victims of the tragic Uvalde elementary school shooting."
That money should have gone to their graduation parties and weddings. The four saddest words in the English language are What Might Have Been.
God bless the donor.
ITEM 15: The Daily Wire reported, "In an article published on Saturday, Netflix co-CEO Ted Sarandos defended his decision to protect the company's content from woke employees who would seek to censor it, saying that it was "very important" for American culture.
"The interview in The New York Times came after Netflix released a corporate memo that warned employees offended by the company's content that they may want to go find a job somewhere else."
He said, "It used to be a very liberal issue, so it's an interesting time that we live in."
Lot of things used to be.
He was pragmatic, telling NYT, "I always said if we censor in the U.S., how are we going to defend our content in the Middle East?"
ITEM 16: Zero Hedge reported, "In a Saturday night speech Ukrainian President Volodymyr Zelensky gave his most dire assessment to date of the status of Ukraine forces in the eastern Donbas region, where for over at least the last two months Russia has concentrated its forces, following the Feb.24 invasion of the country. Saturday marked the 95th day of the conflict.
"He described conditions there as indescribably difficult in what marks a notably pessimistic shift and negative tone for the Ukrainian leader, strongly suggesting the fall of Donbas -- or at least whole regions such as Luhansk -- could be imminent. He identified several intense ongoing battles in places with a large Russian force presence, including Severodonetsk, Lysychansk, Bakhmut and Popasna. Sievierodonets in particular is scene of fierce up-close street battles."
I said in February Zelensky should make peace. Donbas was a goner.
But no. Thousands of deaths and billions of dollars in aid later, the fighting continues.
The rebuilding will be the Biggest Bribe Bazaar known to mankind.
ITEM 17: NYT alleged, "The New York Times Trump's Primary Losses Puncture His Invincibility."
His record is 100-6.
That a 94% winning record.
But I said all along, the media will focus on the losses and ignore the wins.
ITEM 18: Red State reported, "Done With 'Endangerment,' Republicans Introduce a Bill That Defines What a Woman Is."
Up in heaven, the Founding Fathers tune into American politics some 233 years after they ratified the Constitution, and ask themselves, "Why did we bother?"
ITEM 19: The Epoch Times reported, "The final May edition of the University of Michigan's Sentiment Survey, which was released on May 27, delivered even worse results than the preliminary May data with a further drop in consumer sentiment.
"The index fell from 65.2 in April to 59.1 in the initial May report to 58.4 in the final—the lowest level since August 2011—as consumers express more economic pessimism due to rising prices.
"The final reading confirmed the early reports showing a decline in consumer sentiment in May, falling 10.4 points from April and moving back down below March's reading of 59.4.
"The current condition index fell to a 13-year low of 63.3 in May from 69.4 in April, while future expectations dropped to 55.2 from 62.5 in the previous month, respectively."
It's like Chubby Checker asked in Limbo Rock: How low can you go?
ITEM 20: Yahoo reported, "A survey from a Vatican-approved religious university in Rome found that Catholic exorcists feel overworked and under-supported by bishops, according to The Times of London."
You know what happens when you don't pay your exorcist.
You get re-possessed.
ITEM 21: The Military Times reported, "Ramstein Air Base in Germany is reworking its Pride Month festivities after critics, including a Republican senator, complained that a drag queen was picked to read to children.
"Ramstein, the largest American air base in Germany and headquarters of U.S. Air Forces in Europe, was slated to host local drag queen Stacey Teed at a 30-minute story time event for kids at an on-base library, according to a since-deleted Facebook event."
I liked it better when June was the Bride's Month and not the Pride Month.
FINALLY, today is Memorial Day, an American holiday unique in that we fly the flag at half-staff until noon, when we raise it for the rest of the way until sunset.
That means we honor the 1 million soldiers who died for our freedom -- and then we enjoy those freedoms.
Remember. Honor. But feel no guilt. They wanted you to have this life. The least you can do is make their sacrifices have meaning.