ITEM 1: The New York Post reported, "E.J. McMahon of the Manhattan Institute recently wrote: 'In 2019, according to just-released data from the Internal Revenue Service, the number of New York tax filers with adjusted gross incomes above $1 million dropped to 55,100 from 57,210 in 2018. That 3.7% decrease came even as the number of millionaire filers nationally was growing to 554,340 from 541,410, an increase of 2.4%.'"
The flee from taxes and the crime spree means higher taxes for those left behind. Also it means fewer buyers for tax-free municipal bonds because Florida does not have a state income tax.
Cue Gladys Knight and the Pips.
He's leaving (leaving)
On that private jet to Flo'da (leaving on a private jet)
Hmm, yeah
Said he's going out (going out to find)
Lower taxes, lower crime (and when he takes that ride)
Oh yes, he is (guess who's gonna sit right by his side)
They'd rather live in Ron's world than live in Manhattan now. (It's Ron's, Ron's and theirs alone.)
ITEM 2: Bounding Into Comics reported, "Twitter Locks Out Agent Poso Creator Jack Posobiec Over 'Boycott Groomers' Disney Parody Merch."
Don't call them Groomers. They don't like being called Groomers.
Call them Disneys.
Twitter later unlocked Posobiec's account after 12 hours.
Bounding Into Comics is a web site more concerned about Harry Lennix's next Superman movie and Brie Larson doing a Fast and Furious movie. The site has more credibility than the NYT.
ITEM 3: AG Gancarski of Florida Politics tweeted, "BREAKING: Florida Legislature will wait on Ron DeSantis to produce a Congressional reapportionment map for them to vote on during next week's Special Session."
He also tweeted, "This will likely mean the end of 5th Congressional District extending from Tallahassee area to Jacksonville, and will likely mean 2 GOP seats in Jacksonville metro area."
I don't post about redistricting but this case is an example of leadership. The state picked up two congressional seats as its population grew under three Republican governors. Rather than reward this, the legislature wanted to divide the two seats evenly.
DeSantis stepped in and looks to carry the day. We need a nominee who fights the RINOs as hard as he fights the media.
ITEM 4: Zero Hedge reported, "Hours after President Biden held up a Polymer80 pistol kit in the White House Rose Garden for the world to see while announcing new regulations on so-called ghost guns (unserialized lower receivers), Americans panic-bought ghost guns."
Biden said you couldn't buy cannons when the 2nd Amendment was ratified. Yes you could. Oh and they had rifles then, too. The 2nd Amendment was not about hunting deer. It was all about protecting yourself from a tyrannical government run by a senile King George III.
Meanwhile, two can play this game.
The proposed Director of the ATF, who will try to dictate what you can and cannot own. https://t.co/hRR2Odhreo

— Dana Loesch (@DLoesch) April 12, 2022
Well played.
ITEM 5: Breitbart reported, "Six active duty Marines are speaking out against the Biden administration's coronavirus vaccine mandate in a video that was aired during an anti-vaccine-mandate rally in Los Angeles on Sunday.
"The video marks one of the most public displays by active duty service members of opposition to the mandate, which was ordered by Defense Secretary Lloyd Austin last August.
"In the video, the six pilots — including the first female Marine F-35C pilot — speak about the effect their opposition to the mandate has had on their lives. They all face discharge from the military, the loss of benefits, or have faced some punitive measures."
This is not about covid.
The regime is purging the military of anyone who puts the country first. Covid is one way.
ITEM 6: Hot Air reported, "Democrats are heading for disaster in the Senate."
We are 7 months away.
7 months ago -- on September 12 -- did anyone predict that Russia would be involved in an apparent quagmire in Ukraine?
Anything can happen, and anything will.
ITEM 7: Paul Lynde, excuse me the Center Square reported, "Budget bills introduced by Illinois Democrats in the waning hours of session and that were passed early Saturday will require private-sector retailers to notify consumers of temporary "tax relief" measures included in them. Critics say the requirements are an unconstitutional violation of free speech rights and forced campaign propaganda during an election year.
"The budget will require gas stations to post stickers on pumps noting that an inflationary gas tax increase of about 2.2 cents a gallon that's scheduled to go into effect July 1 has been suspended for six months. Retailers that refuse will face a $500 daily fine. Election Day, when Gov. J.B. Pritzker and all state legislative seats are on the ballot, is Nov. 8. Retailers that refuse to post the stickers through Election Day face fines of more than $65,500."
It is not a tax cut.
It is a delay in a tax increase.
ITEM 8: Issues & Insights reported, "The Disney corporate dynasty has been a bedrock part of Americana since the 1930s, a family-friendly icon without peer. But its recent stance on parents' rights to decide what their kids should be taught in school about sexuality endangers that, a new I&I/TIPP Poll shows."
Trust in Disney programming fell to 54%.
I say go back to the days of my childhood when Zorro and Bernardo were just friends.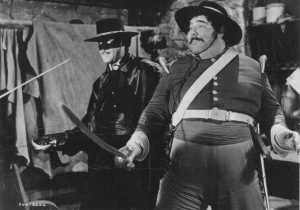 And all the princesses waited for Prince Charming.
ITEM 9: Post Millennial reported, "A biological male inmate in prison for life for strangling a cellmate to death in 2004 and previously identified as a transgender woman is now demanding to be treated like a baby by prison staff and wants to be given diapers and baby food."
Judges need to grow up, use common sense and stop coddling these criminals.
ITEM 10: All I wanna do is have some fun...
USPS has suspended mail service in parts of Santa Monica, CA because the mailmen kept getting assaulted and attacked. They say it's not safe for people to be delivering mail. Unreal. California is a hellhole. pic.twitter.com/q97kYYTT1s

— Libs of Tik Tok (@libsoftiktok) April 11, 2022
Until the sun comes up
Over Santa Monica Boulevard.
ITEM 11: The New York Post reported, "New York, New Jersey and California failed in their handling of the COVID-19 pandemic because of stringent lockdowns and policies, while Florida was among the best-performing states in the country, a new study has found.
"The study, published by the Committee To Unleash Prosperity, graded states by comparing COVID-19 outcomes based on the number of deaths, the economy and impact on education.
"Overall, the bottom 10 on the study's report card were dominated by states that had the most severe pandemic lockdowns and were among the last to finally reopen schools."
Shutting schools down for two years was child abuse.
ITEM 12: Clare Daly, a member of the EU parliament, dared to call for peace.
There's something about the Irish 🔥 pic.twitter.com/3d5SNBMLEI

— Sarah Abdallah (@sahouraxo) April 9, 2022
Bravo!
ITEM 13: Conservatives are sitting this one out, much to the chagrin of the Romney-Biden coalition.
Daly is right. The way to end the suffering in Ukraine is at the peace table. Sanctions don't work
ITEM 14: Breitbart reported, "A storm in the Pacific Northwest dumped wet, heavy snow on the Portland, Oregon, metro area and southwest Washington, marking the first measurable April snowfall at the Portland International Airport on record."
(Sings) Let it snow, let it snow, somewhere else.
TODAY'S CHUCKLE: AP reported, "A state court judge has ruled that Democrat Abby Finkenauer cannot appear on the June 7 Iowa primary ballot for U.S. Senate because she didn't gather enough petition signatures, potentially knocking off the candidate considered by many to be the party's best chance to unseat Republican U.S. Sen. Charles Grassley."
She needed 3,500 signatures.
She could not get them. She was the Democrats best chance. Hahahaha.
ITEM 15: Twitter's twits are a-twitter.
"Elon Musk will not be joining the Twitter board..."

"signaling a possible hostile takeover" https://t.co/ezBkW8A2zw pic.twitter.com/CPaumfCnOX

— David Burge (@iowahawkblog) April 11, 2022
Be careful of what you wish for.
Oh I am sure lefties will scorch the Earth if asked to leave Twitter.
I am also sure Musk wouldn't care.
ITEM 16: The Daily Mail reported, "Comical stickers blaming President Joe Biden for skyrocketing gas prices have been showing up at gas stations across the US, with one man in Pennsylvania even arrested for putting one on a pump.
"Identical stickers bearing the words 'I did that!' next to a photo of a pointing Biden have been seen in Minnesota and Kansas, with vendors doing a brisk business selling the anti-Biden merchandise, to the chagrin of exhausted gas station staffers.
"Thomas Richard Glazewski, 54, of Manor Township, was arrested on March 31 after a confrontation with police that was caught on video and shared on social media by over 3,000 people as of Sunday.
"The video shows Glazewski being tackled by cops at a Turkey Hill convenience store on 1503 Columbia Avenue in East Hempfield Township, Lancaster Online reported.
"He repeatedly yells: 'I did that. I did that. That's what I did,' as he points to several stickers of the finger-pointing Biden slapped on the gas pump."
Free speech is in peril because we trusted the left to defend it.
They are Maoists. Mao hated free speech.
ITEM 17: Saudi Night Live dares go where our SNL won't.
But hey, we are the ones who have free speech, right?
For the first time i see the Saudi TV mocking the US administration. pic.twitter.com/8vPtU0txJ8

— Asaad Sam Hanna (@AsaadHannaa) April 12, 2022
As long as we don't hurt the feelings of any lefty.
ITEM 18: Post Millennial reported, "A biological male inmate in prison for life for strangling a cellmate to death in 2004 and previously identified as a transgender woman is now demanding to be treated like a baby by prison staff and wants to be given diapers and baby food."
Judges need to grow up, use common sense and stop coddling these criminals.
(Repeating Item 9 because I liked it so much.)
ITEM 19: Zero Hedge reported, "A contagious strain of highly pathogenic avian influenza wiped out flocks across the US and killed millions of birds. The direct effect has been a nasty ripple effect of tight poultry meat and egg supplies, sending retail prices sky-high -- adding to record-high food inflation.
"The latest estimates from the US Department of Agriculture show around 24 million poultry birds like chickens and turkeys have died or been culled due to the virus since February.
"Bloomberg published a shocking map of the bird flu spreading across the US, covering nearly half of the country."
West Virginia has many chicken and egg farms. Thus far, they have been spared.
ITEM 20: Rolling Stone reported, "David Mamet Comes Out as Right-Wing Culture Warrior, Claims Teachers Are Inclined to Pedophilia."
What he said to trigger Jann Wenner: "We have to take back control. There's no community control of the schools. What we have is kids not only being indoctrinated but groomed, in a very real sense, by people who are, whether they know it or not, sexual predators. Are they abusing the kids physically? No, I don't think so. But they are abusing them mentally and using sex to do so. This has always been the problem with education. Teachers are inclined, particularly men because men are predators, to pedophilia."
Don't say gay.
Or straight.
Or anything about sex because we should let kids be kids.
FINALLY, say something positive about Biden today.
I'll start.
He did not endorse Mehmet Oz for the Senate.