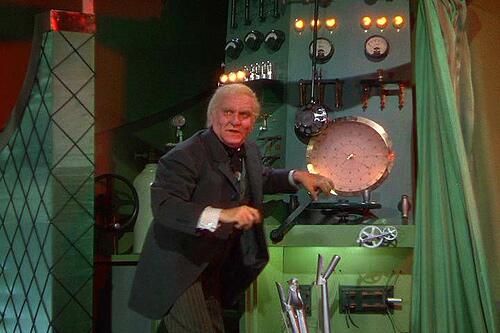 ITEM 1: Trump endorsed Dr. Oz for the Senate in the Pennsylvania Senate race.
What? Don't we have enough quacks in Washington already?
Sean Parnell tweeted in reply to Oz, "You're not America First. You're not a conservative. You're not even from Pennsylvania.
"Hell no."
Did Trump even consider Kathy Barnette?
Maybe it is time to move on. The revolution is bigger than one man. I hear they have some guy in Florida who is turning over tables and chasing RINOs with a whip of cords.
Ron DeSantis given a champion prize fighter's welcome at UFC last night.

Listen to the crowd roar.

This is why Democrats are abandoning Florida. They have utterly lost the culture war. Other red state governors take note.

The base demands fighters 🥊

pic.twitter.com/xJ7vNE5VAO

— Benny (@bennyjohnson) April 10, 2022
ITEM 2: On Saturday, Hillary Clinton said, "You can run the best campaign, you can even become the nominee, and you can have the election stolen from you."
Is she bragging about 2020 or still complaining about 2016?
Democrats moved on from her and took the presidency. Just saying.
ITEM 3: Elon Musk will not join Twitter's board of directors.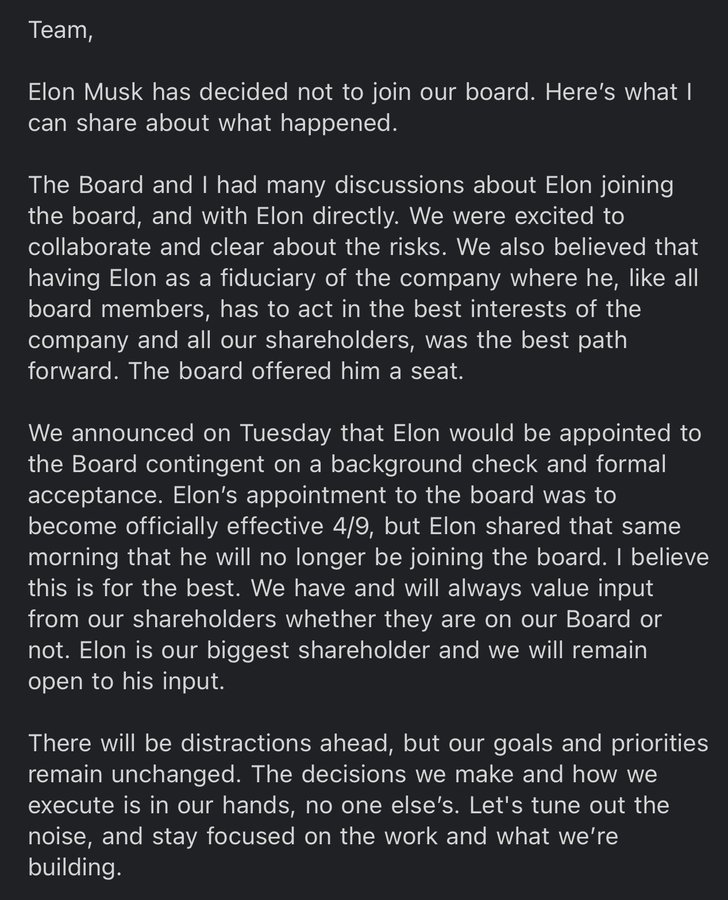 Hmm.
Was it a pump and dump after all?
Or maybe it liberates him so he can buy more than 14.9% of Twitter's stock that a director would be limited to.
We shall see.
This certainly is entertaining.
ITEM 4: The Washington Post said, "In a speech in Sydney celebrating a new initiative at a conservative think tank, Lachlan Murdoch — now 50 and the co-chairman of the family's News Corp., which owns the Wall Street Journal and New York Post, and chairman and CEO of Fox Corp. — took swipes at the elites whom he believes disdain traditional values. He also blasted governments for imposing mandates and business shutdowns to control the pandemic and alleged conspiratorially that "practically all the media suppressed the discovery of Hunter Biden's laptop."
"It was a monologue that could have fit in seamlessly with the lineup of right-wing commentary served up every night by Fox News's prime-time opinion hosts — including an obscure jab at the 1619 Project."
What is obscure to Jeff Bezos's henchmen at WaPo is obvious to everyone else.
There is hope that Fox will return to its to its roots, as laid down by Roger Ailes.
ITEM 5: Happy Ramadan.
Scores of Palestinians attacked Joseph's Tomb in Nablus overnight.

After throwing hundreds of rocks at the Jewish holy site, they burst in and ransacked the place, smashing the grave marker and setting fire to the tomb.

The images are simply shocking, as is the world's silence. pic.twitter.com/3yFXJjZx6Z

— Avi Mayer (@AviMayer) April 10, 2022
The world is silent because the media ignores the story.
Meanwhile, Zelensky did the Grammys and has become the Michael Avenatti of Kyiv.
ITEM 6: Mattress Queen Kamala addressed Democrats increasing the Pell grants to the higher education industry.
She said, "Um, we have definitely extended the — and I, it's something that I think we need to keep doing, awareness about what we have to do on Pell grants, and I can follow up with you on specifically what we've been doing."
She has a law degree.
Sometimes higher education doesn't work.
ITEM 7: The Center for Immigration Studies reported, "While cameras followed the bus-em-to-DC story, the governor's Texas Department of Public Safety was wreaking major trade havoc at some of America's busiest commercial ports of entry, backlogging trucks into long snaking lines into the Mexican horizon. Bright and early on Thursday April 7, small groups of Texas Department of Public Safety commercial vehicle inspectors started slow and methodical inspections of trucks coming off the Pharr-Reynosa international bridge. The operation immediately jammed up trucks for more miles into Mexico than web and drone cameras could see – and probably will again all this coming week.
"By Friday morning, April 8, Texas DPS inspectors all but halted international trade at America's busiest border truck crossing, the Colombia Solidarity International Bridge to Laredo. Trucks back up so far that one observer friend of mine who flew a drone high overhead (see photo below) said the end of the line could not be seen, not for miles and miles and miles. The same scene played out at one of America's other busiest land ports, the international bridge connecting Ciudad Juarez to El Paso. Truck lines carrying Mexico's economic lifeblood – and not a little of Texan lifeblood too – backed up far into Juarez."
Governor Abbott must have watched Blazing Saddles recently.
ITEM 8: BPR reported, "Psaki says no to free smartphones, paid monthly plans for US citizens, only for illegal immigrants."
Democrats prefer illegal aliens to American citizens.
Act accordingly.
ITEM 9: Clarice Feldman reported, "Last week I learned from a neighbor that Donald Trump deliberately allowed the Biden-Harris ticket to win the 2020 election so they could destroy the Democrats with stupid policies. I also learned that only a biologist can define a woman from the now confirmed nominee for a not-yet-vacant seat on the Supreme Court who was selected by President Biden because she was a black woman. (Maybe he had a biologist on his staff to help him decide this.) Speaking of Judge Ketanji Brown Jackson, I remembered that once again Democrats, including Biden, have taken credit for minority appointments after having dashed the prospects for those made by Republicans."
Republicans aren't real women, aren't real Jews, aren't real blacks, aren't real gays...
ITEM 10: AP reported, "French voters in Sunday's presidential election will use the same system that's been used for generations: paper ballots that are cast in person and counted by hand. Despite periodic calls for more flexibility or modernization, France doesn't do mail-in voting, early voting or use voting machines en masse like the United States."
They also got their results back quicker.
Making voting easier made it easier to steal an election.
For once, let's be French.
ITEM 11: Hercules continues to tweet.
Nobody is better than Biden.

Seriously, we would be better off with nobody as president.

— Kevin Sorbo (@ksorbs) April 10, 2022
File that under things I wish I wrote.
ITEM 12: Western Journal reported, "Professor Suspended After Refusing to Grade Students Based on Race Gets a Big Win from the Judge."
He teaches accounting.
Does anyone want an accountant who cannot count?
ITEM 13: I have told readers that instead of relying on Mitch McConnell to pick the next Cabinet, the next Republican president should bring in outsiders such as governors and state officials such as attorneys general, secretaries of state and treasurers.
Kay Ivey was one of the people I had in mind.
Imagine her dealing with Red China as secretary of state.
ITEM 14: WND reported, "The state of Pennsylvania has been ordered by a court to open up the records regarding a so-called glitch in its own system that allows non-citizens, through its Department of Transportation, to register to vote.
"It is in a report at the Federalist that the recent opinion by Judge Christopher Conner was explained.
"The judge in federal court in the Middle District of Pennsylvania said that the National Voter Registration Act allows the Public Interest Legal Foundation to see documents about the issue and the actions the state has taken to fix mistakes in the state's voting files."
New amendment: You must be a U.S. citizen to vote in a federal election.
ITEM 15: The New York Post reported, "Hunter Biden's access to lucrative financial opportunities also came with expectations — including kicking back as much as 50% of his earnings to his dad, text messages on his old laptop show.
"'I hope you all can do what I did and pay for everything for this entire family for 30 years,' Hunter Biden groused to daughter Naomi in January 2019. 'It's really hard. But don't worry, unlike pop, I won't make you give me half your salary.' Pop is Joe Biden.
"The laptop — infamously abandoned at a Delaware repair shop in April 2019 — does not contain any direct evidence of such money transfers, but does show that Hunter was routinely on the hook for his father's household expenses while Joe Biden was vice president.
"The expenses are spelled out in an email to Hunter from business partner Eric Schwerin from June 5, 2010, entitled JRB Bills. They concerned the upkeep of Joe Biden's palatial lakefront home in the wealthy Greenville enclave of Wilmington, Del. JRB are President Biden's initials.
"There were $1,239 in repairs to an air conditioner at mom-mom's cottage, and another $1,475 to a painter for back wall and columns at the lake house. There was also another $2,600 for fixing up a stone retaining wall at the lake and $475 for shutters."
I maintain the big guy is Obama because Biden's share was larger than 10%.
I also would not put it past Hunter to keep two sets of books. One to show pop and the one that showed how much he really made.
ITEM 16: Reason reported, "Eighth Circuit Rules Eviction Moratoria are Likely to be Takings Requiring Compensation Under the Fifth Amendment.
"The court based its decision on the US Supreme Court's 2021 decision in Cedar Point Nursery v. Hassid."
I say pay it by taking the salaries of every official behind this travesty.
How does withholding money from landlords stop a virus?
ITEM 17: The Truth About Guns said, "The One Thing California Politicians Won't Try to Reduce 'Gun Violence': Putting More Criminals in Jail."
Exactly.
California wants crime. If it didn't, criminals would be under lock and key -- and citizens would not have to be.
ITEM 18: Legal Insurrection reported, "Democrats Plan To Close Enthusiasm Gap By Paying People To Nag Their Friends About Politics."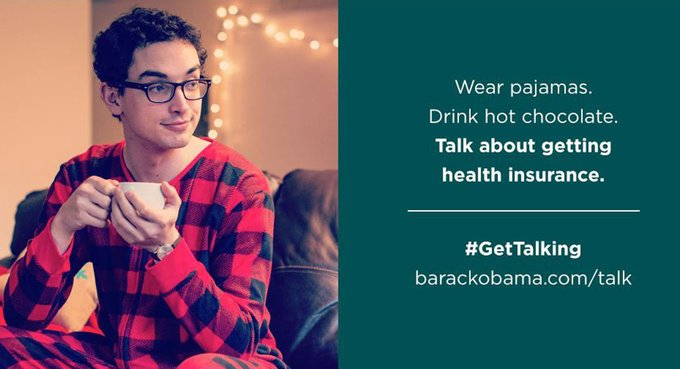 Pajama Boy is back and more condescending than ever!
ITEM 19: The Telegraph reported, "U.K. Prime Minister Boris Johnson Makes Secret Trip to Ukraine, Meets with Zelensky."
So secret that the newspaper has photos and a video.
ITEM 20: Bloomberg said, "In an attempt to fire-up a conservative base ahead of mid-term elections, Republican legislators have proposed at least 325 bills so far, with about 130 targeting transgender rights specifically. That's already ahead of the 268 introduced last year, a previous record. A total of 27 made it into law in 2021, for the worst year in recent history for anti-LGBTQ legislation, according to the Human Rights Campaign, an LGBTQ advocacy group. This year, so far seven have become laws."
In an attempt to fire up a socialist base ahead of the mid-term election, Mini Mike's propaganda machine is running LGBT talking points without bothering to call any of the 75 million people who voted for Trump in 2020 to get the other side of the story.
And Matt Drudge links it. Of course.