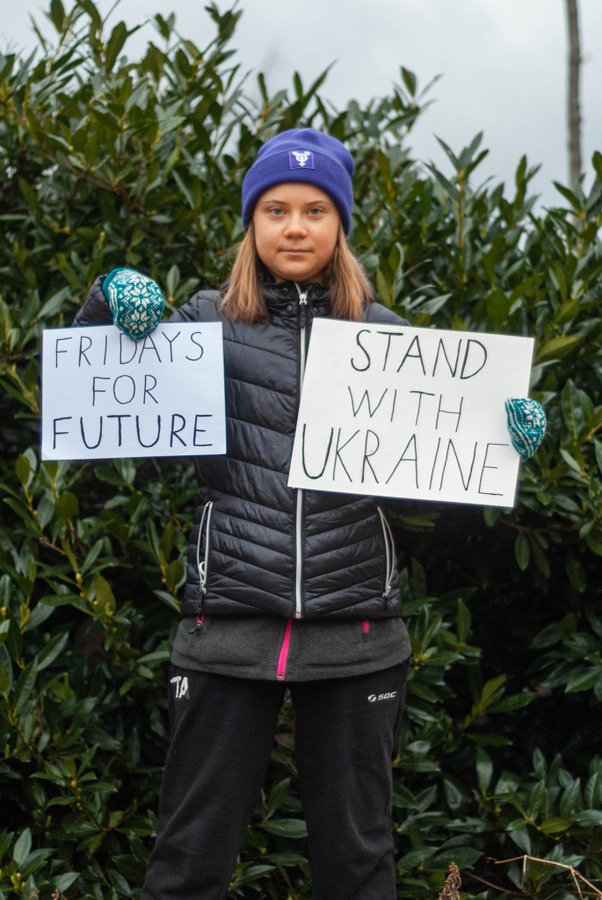 The lesson of Afghanistan has not sunk into the soft-boiled brains of the neocons yet. No one trusts Democrats on foreign policy any more, as there is always a 50/50 chance of a Democrat president.
The neocons are gloating losers. No one in Congress is calling for our military to intervene. There are things we can do, but bombing another country into the stone age is not discussed.
The people who bomb for a living don't want to, as NATO is showing some sense in the early stages of this Russo-Ukrainian War.
Reuters reported, "NATO allies rejected Ukraine's demand for no-fly zones on Friday, saying they were increasing support but that stepping in directly would lead to a broader, even more brutal European war so far limited to Russia's assault on its neighbor.
"Ukraine, a former Soviet republic that wants to join the European Union and Western military alliance NATO, is not a currently a member of either. Support so far has come mainly in the form of far-reaching sanctions on Russia, with EU members on Friday saying more financial punishment was yet to come."
Yes, let's not start an air war with Russia.
Instead, stop buying Russian oil. Drill our own. Cut Putin's cash flow off. That would be far more effective than banning Russian cats from cat shows.
So far, wiser heads are prevailing on the military options.
At a press conference, NATO Secretary-General Jens Stoltenberg said, "We are not part of this conflict. We have a responsibility as NATO allies to prevent this war from escalating beyond Ukraine because that would be even more dangerous, more devastating and would cause even more human suffering."
Understandably, Russia does not want Ukraine joining NATO. Understandably, Ukraine wants to join NATO because it beats having to pay for a large military. Let Uncle Sam do the heavy lifting, even while you may criticize the USA for being too militaristic.
Some doves are becoming hawks.
AP reported
, "Through the Cold War and the decades since, nothing could persuade Finns and Swedes that they would be better off joining NATO — until now."
Yep.
That is how I remember it.
AP then said, "Russia's invasion of Ukraine has profoundly changed Europe's security outlook, including for Nordic neutrals Finland and Sweden, where support for joining NATO has surged to record levels.
"A poll commissioned by Finnish broadcaster YLE this week showed that, for the first time, more than 50% of Finns support joining the Western military alliance. In neighboring Sweden, a similar poll showed those in favor of NATO membership outnumber those against."
NATO was formed to stop the Soviet Union from taking over Europe.
The Scandinavians stood on the sideline.
Now they want in?
No thanks. We already have too many countries to defend because NATO doubled its size since the USSR dissolved on December 25, 1991, collapsing under the weight of its own economic and social failure.
The United States should firmly tell Finland and Sweden to take a hike. In the face of evil, they stood on the sidelines while the Czechs, the Hungarians, the Poles and others trapped in the clutches of the USSR fought bravely from within.
We should have dissolved NATO by now. Presidents Bush and Clinton failed us. Bush kept it. Clinton expanded it. I want to discard it.
In the meantime, Finland and Sweden should start their own NATO. They can sign on Ukraine, Moldova and Georgia. We should encourage other recent additions to NATO to leave and join this new endeavor. They can have France too.
The question Americans should ask is how does this help us?
The Marshall Plan and NATO served our purposes well. In World War II, we conquered Western Europe and decided it was not worth keeping. We rebuilt it and defended it because we did not want to have to go back to Europe and save it from suicide in another 30 or 40 years.
Neither serve our purpose now.
Ukraine wants to suck us in.
Last night, I went to bed with the Drudge Report saying Russia shelled a large nuclear-power plant. Ukraine's Foreign Minister Dmytro Kuleba said, "If it blows up, it will be ten times larger than Chernobyl! Russians must IMMEDIATELY cease the fire, allow firefighters, establish a security zone!"
Immediately, immediately, immediately.
This morning, CNN reported, "Russian troops have occupied Ukraine's largest nuclear power plant, with managers working at gunpoint after a fire caused by their attack was extinguished, according to Ukrainian nuclear officials.
"Countries around the world swiftly condemned the episode, with the U.S. embassy in Ukraine warning an attack on a nuclear plant was a 'war crime' and the United Nations Security Council convening an emergency meeting, according to diplomats.
"In a statement Friday morning local time, the State Nuclear Regulatory Inspectorate confirmed the Zaporizhzhia nuclear power plant in southeastern Ukraine was occupied by Russian military forces, but said officials remained in contact with plant management.
"The power plant's six reactors remain intact, though the compartment auxiliary buildings for reactor unit 1 had been damaged, the SNRI said in its statement. Four of the remaining units are being cooled down while one unit is providing power, the statement said."
So much for Chernobyl Times 10.
Ukrainian officials have as much credibility these days as Russian officials do.
Don't get me wrong. I root for the Ukrainians on this one. But I also realize it is a Corruptistan that helped make Biden rich and Pelosi richer.
As for war crimes, a power plant seems like a legitimate military target.
Let's not be foolish about this war. We are not in it and we should stay out of it. Protecting American interests is so loosely defined that we should drop it. We likely have more American interests in Russia than we do Ukraine.
This is not a time to be silly.
And yet, there Lindsey Graham is, tweeting, "Is there a Brutus in Russia? Is there a more successful Colonel Stauffenberg in the Russian military?
"The only way this ends is for somebody in Russia to take this guy out.
"You would be doing your country -- and the world -- a great service."
Oh dear. That sounds like something AOC might tweet.
I know little about Roman history but didn't things get worse for the world after the assassination of Caesar?
But Shakespeare wrote a good play about it, so there is that.
After Biden surrendered Afghanistan, most Americans realize the military option is dead under this president. If we go in, odds are even that once we win it, Biden will give the country to Putin along with billions in military hardware.
Instead of neoconning this one, let us handle this with neoisolation. That means we stop doing business with Russia. That means we drill for oil instead of relying on foreigners to feed our Mustangs. That means we make America great again.
You know, all the things NR opposes.
Don't let neocons use Ukraine to cause us to be foolish. We have enough foolishness in Washington as it is.