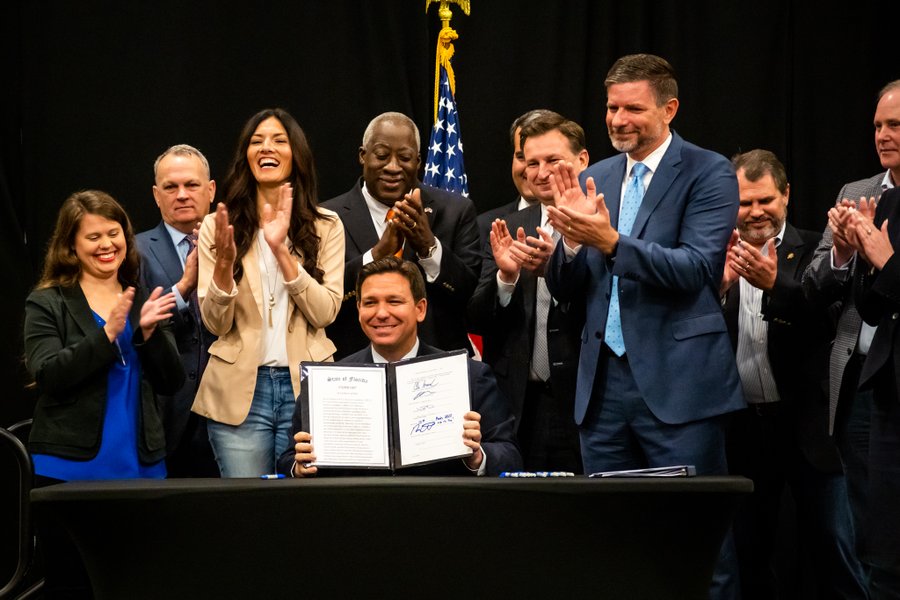 One frustration from Donald Trump's presidency was the lack of support from his Cabinet. RINOs in Washington saddled him with people who worked for them, not him. His first homeland security secretary opposed the wall.
This should not happen again. The next Republican president -- be he Trump or DeSantis -- needs to bring people in from outside of Washington to run the departments. But they cannot be so outside the system that they do not know how the system operates. Rex Tillerson ran Exxon well but he had problems running the State Department.
Republicans have plenty of people outside of Washington with the requisite experience to handle the Department of Transportation and what-not.
Right now we have 28 Republican governors. Half of them are dogs. After Romney, never trust a Republican governor of Massachusetts again. The rule should be that if we didn't carry your state, you don't make the cut. That disqualifies Glenn Youngkin.
For now.
Plus guys like Mike DeWine are weather vanes. With the hurricanes that will be coming up, they won't last.
But like I said, half the governors are what we are looking for. Add in the Republican state treasurers, state agriculture commissioners and the rest and you have a nice pool of heartland Republicans with executive experience.
On top of that, every governor has had to balance their budgets, something no one in DC has done in more than 20 years.
None of these governors are perfect. But if you are gonna permanently ban people like Kristi Noem for being slow on the draw on transvestites in girl's sports, then you will wind up with no one. Remember, Trump once supported abortion.
(If you still have the equipment, you are not transgendered.)
Two members of Trump's cabinet should be considered as well. Ric Grennell and Mike Pompeo acquitted themselves well. They would be experienced hands. I'd give Pompeo a second shot as secretary of state.
I mentioned non-governor state officeholders. Definitely the next Secretary of the Treasury should come from the pool of Republican state treasurers and not Goldman Sachs.
Likewise, a state agriculture commissioner from the breadbasket of America would be a prudent choice for secretary of agriculture.
And I want a state attorney general as the next U.S. attorney general because Republican AGs right now have the Biden administration on the run.
We cannot go into 2024 without a plan for governing. Two weeks ago, I posted, "Lawyer up, Republicans," which urged the party to have about 1,000 lawyers ready to staff DOJ and the legal staffs of the various government agencies.
Now I offer this.
Republicans must be prepared to govern from Day One because there is so much work to be done to rein the federal government in.
Governors and state officeholders have proven their mettle. Half failed. Tap into the half that succeeded.