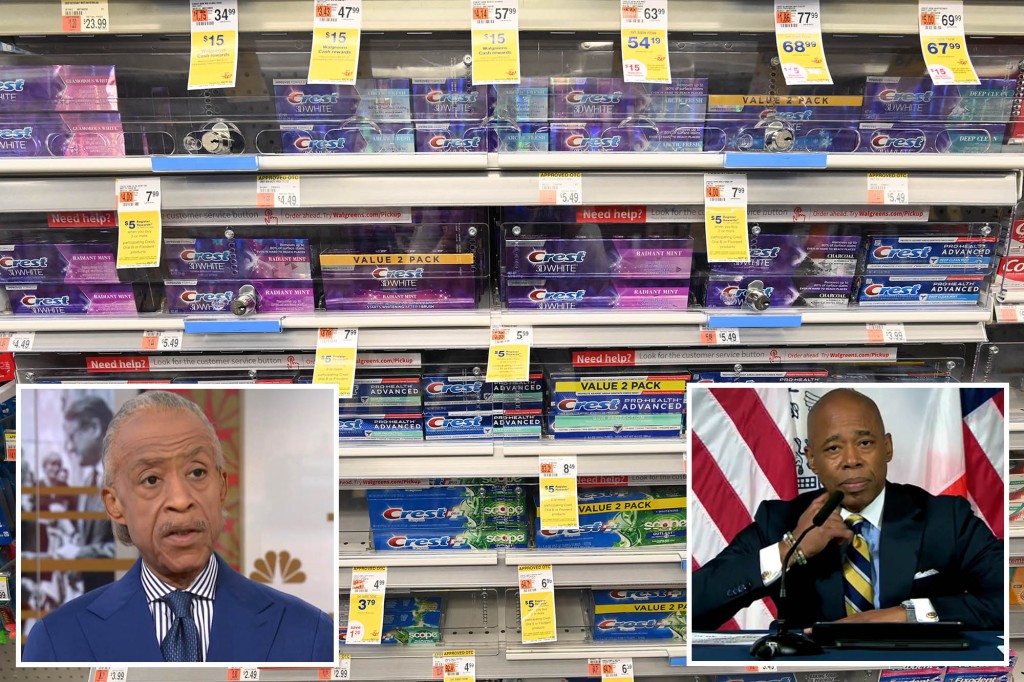 Democrats have a unique approach to crime. Instead of locking up thieves, they are locking up toothpaste and other items that thieves target.
And instead of locking up criminals, they are closing stores that cannot make ends meet because of all the crime.
Democrats have driven crime so high in New York that Al Sharpton is complaining about a recent trip to the drug store.
He asked on MSNBC, "What did I miss that we now have to lock up toothpaste?"
He also said, "An alleged shoplifter has been caught on tape appearing to steal 10 steaks from NYC Trader Joe's. I joined MSNBC to speak on the need for public safety and to address criminal justice concerns."
Nikole Hannah-Jones of Project 1619 infamy will have none of that. She fancies herself as Ida Bae Wells, who was born into slavery and rose to become a muckraking journalist and co-founder of the NAACP. NHJ calls herself Ida Bae Wells on Twitter. In reality, NHJ is a Notre Dame graduate who has a masters from the University of North Carolina-Chapel Hill.
The only time she ever picked cotton was when she opened a new bottle of aspirin.
Anyway, she tweeted, "This drumbeat for continued mass incarceration is really horrific to watch. A person stealing steak is not national news, and there have always been thefts from stores. This is how you legitimize the carceral state."
Stopping the theft of steaks puzzled Manhattan District Attorney Alvin Bragg.
He said, "We have amongst us opportunists, who are repeat players, who are just taking goods.
"We are brainstorming about how to respond to that … People who are really going from store to store and just taking, and how we can kind of aggregate that conduct and so charge it at a higher level when appropriate."
He's a graduate of Harvard and Harvard Law School.
I am pretty sure he will figure it out. Incarceration works. Bail reform, defunding police and ignoring crime don't.
But this is the world Al Sharpton helped create. I would suggest he buy toothpaste online but porch theft is another big headache in the Big Apple.