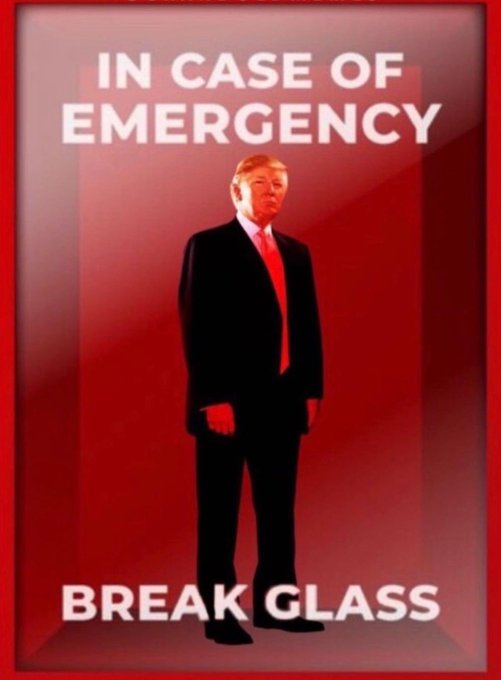 ITEM 1: Chairman Xi is a ruthless dictator worthy of Mao.
Putin is a ruthless dictator worthy of Stalin.
Biden is a ruthless crook worthy of ridicule.
ITEM 2
:
The New York Times reported
, "Thousands of protesters took to the streets and squares of Russian cities on Thursday to protest President Vladimir V. Putin's decision to invade Ukraine, only to be met with heavy police presence.
"Many Russians, like people across the world, were shocked to wake up and learn that Mr. Putin had ordered a full-scale assault against a country often referred to as a brotherly nation. At the protests, many people said they felt depressed and broken by the news of Russian military action.
"In Moscow, the police blocked off access to the Pushkinskaya Square in the city center, after opposition activists called people to come there. Police officers dispersed even the smallest groups of protesters, ordering them to clear the area through loudspeakers."
Beating and arresting protesters!
Who does Putin think he is? Trudeau? The Capitol Police? Neither America nor Canada have any moral claim to criticize Putin for doing exactly what they have done.
ITEM 3: The New York Daily News reported, "A proposal by Rep. Alexandria Ocasio-Cortez to consider renaming a Queens post office that honors LGBTQ rights pioneers is sparking outrage among local activists.
"Ocasio-Cortez (D-Queens, Bronx) is soliciting suggestions for the Jeanne and Jules Manford Post Office Building in Jackson Heights, a representative for the congresswoman's office told Community Board 3 in Queens last week.
"Jeanne Manford is considered to have been the first parent to march with their child in an LGBTQ parade a half century ago. She went on to found PFLAG, the country's first LGBTQ group designed to build solidarity between parents and LGBTQ children, with support from her husband, Jules."
AOC wants it re-named for LGBTQ advocate Lorena Borjas.
Why not honor all transgenders and just call it the Queens Post Office?
ITEM 4: Johannes Schmidt reported, "Taiwan's air force scrambled in response to 9 Chinese aircraft entering its air defense zone on Thursday, just hours after Russian forces launched an invasion of Ukraine.
"According to Taiwan's defense ministry, the incursion was carried out by eight Chinese J-16 fighters and one Y-8 reconnaissance aircraft – all of which flew in a Taiwan-controlled area to the northeast of the Pratas Islands in the South China Sea, Reuters reported.
"Shortly after detecting the Chinese jets, Taiwanese fighters were sent to intercept the enemy aircraft and defense missiles were deployed to "monitor the activities," the ministry further reported.
"Officials in Taipei have been following the crisis in Ukraine with keen interest and fear that Beijing could take advantage of the situation in order to attack the island. Although Taiwanese intelligence has not yet reported any unusual movements by Chinese forces, the military has increased its alert level."
Biden's surrender in Afghanistan continues to pay dividends for evil-doers. He told the world he's just in the Oval Office to collect bribes and kickbacks.
ITEM 5: AP reported, "Keep those tops on in Ocean City, Maryland, ladies. The U.S. Supreme Court declined Tuesday to hear a challenge of the Maryland beach town's 2017 ordinance banning topless sunbathing by women, while allowing men to go bare-chested, The Daily Record reported.
"The justices let stand the 4th U.S. Circuit Court of Appeals decision in August that Ocean City's gender-based prohibition is constitutional because it is "substantially related to the important governmental interest in protecting the public sensibilities of Ocean City." The court denied a request to rehear the case."
So justices are saying the appellate judges are not boobs.
ITEM 6: Evan Stambaugh reported, "A small liberal arts college in St. Peter, Minnesota, has canceled a de facto non-whites-only appreciation lunch following a federal civil rights complaint and a report by Alpha News.
"Gustavus Adolphus College intended to hold its 'People of Color & International Faculty and Staff Appreciation Lunch' on Friday, but Mark Perry, a man who has filed civil rights complaints against more than 400 colleges and universities since 2018, caught wind of the event and took swift action against it.
"Perry, emeritus professor of economics at the University of Michigan-Flint, filed a complaint alleging the luncheon violated Title VI of the Civil Rights Act of 1964, which prohibits race-based discrimination in programs or activities that receive federal funding."
Eventually Democrats will become so woke, they will repeal the Civil Rights Act of 1964.
ITEM 7: The Sun reported, "A fierce battle raged in the Chernobyl nuclear exclusion zone today after Russian troops stormed into Ukraine from Belarus.
"Guards fought back as officials warned a direct hit on waste stores could spread a radioactive dust cloud over the whole of Europe."
Shouldn't Chernobyl be the booby prize in this war?
ITEM 8: Sundance reported, "CDC Expected to Drop Mask Guidance That Nobody Pays Attention To."
Succinct.
I prefer the Surber Wheel of Viruses, which you spin to see if on any particular day a mask stops covid or not.
It's just as scientific. Game show hosts have used wheels to decide the outcome for decades.
ITEM 9: Peggy Noonan's column this week was not worth a separate post, but while others are faulting Biden because, as Kamala might say, he's like, you know, the president, man.
No, no, no.
Noonan lashed out at J.D. Vance, author of the Hillbilly Elegy, who is running for the Senate from Ohio.
She wrote, "On the unimaginative end of the spectrum there is J.D. Vance, a candidate for the Republican U.S. Senate nomination in Ohio, whose Theory of Enacted Populism apparently involves hearing the most careless thing a voter says in a diner and repeating it with an air of ingenuous self-discovery. 'I gotta be honest with you, I don't really care what happens to Ukraine one way or another,' he said on Steve Bannon's podcast. He cares about fentanyl coming over the border and killing our kids. So do a lot of us, but responsible people care about both. This is a lousy moment for mindless pandering."
Responsible people.
Would that be the people who got us into two wars after 9/11 only to turn over Iraq too quickly and to surrender Afghanistan back to the Taliban after 20 years?
ITEM 10: True North reported, "The Trudeau government has announced it is giving millions of taxpayer dollars to help 200 black families in the Greater Toronto Area pay for their first home."
Racism rears its ugly head in the Great White North.
Justin is not even couching it in phrases such as low income.
ITEM 11: Ed Morrissey reported, "Zelensky to Putin: I'm no Nazi -- I'm Jewish."
I know what book someone got for Christmas.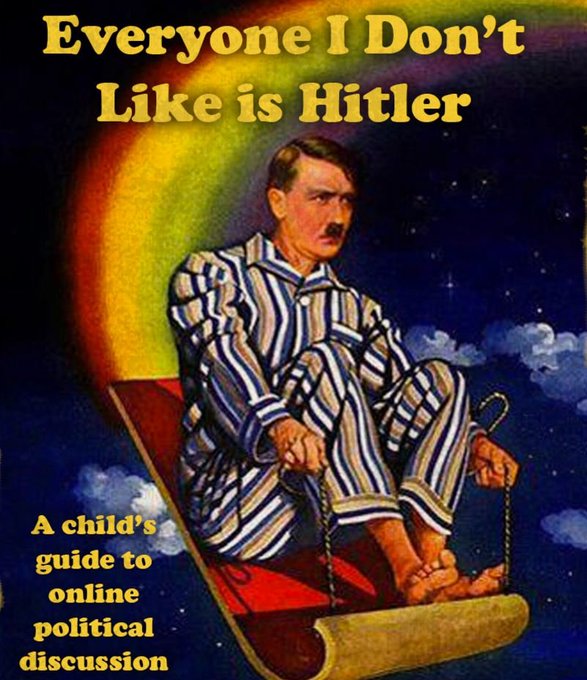 ITEM 12: Via You Tube, "Ted Cruz Rips 'Peppermint Patty' Jen Psaki In CPAC 2022 Speech."
The senator reads Citizen Free Press.
People who called Trump Orange Man for 4 years are upset at mocking Psaki's good looks.
ITEM 13: AP reported, "A Manhattan judge said Wednesday that lawyers for Former Alaska Gov. Sarah Palin are seeking a new trial on her defamation claims against The New York Times, along with his removal from the case.
"U.S. District Judge Jed S. Rakoff made the disclosure during a brief telephone conference with lawyers.
"Rakoff said in an order last week that jurors knew before delivering their verdict against Palin earlier this month that he had ruled against her as a matter of law the previous day.
"Rakoff said the jurors repeatedly assured his law clerk that pop-up news notifications on their phones about the judge's ruling did not affect their deliberations."
LOL.
That's the storyline he is going by.
I want a judicial ethics investigation.
ITEM 14: Why are judges allowing pop-up news notifications on jurors' phones?
Why do jurors even have phones when they are deliberating?
ITEM 15: Insider Paper tweeted, "White House Press Secretary Jen Psaki says that the U.S. is ready to accept refugees who are fleeing Ukraine."
A few people have made some suggestions for rescues.
Happy to report that Ukrainian model Alina Baikova is safe. pic.twitter.com/BDFiyqSCsB

— The Patriarch Tree (@PatriarchTree) February 25, 2022
Well, the Ukraine girls really knock me out. They leave the West behind.
But if I see their snow-peaked mountains way down south, my wife will make sure I never see anything again.
ITEM 16: Joy Behar had deep thoughts about Ukraine.
She said on The View, "Well, I'm scared of what's going to happen in Western Europe too. You know, you plan a trip. You want to go there. I want to go to Italy for four years and I haven't been able to make it because of the pandemic.
"And now this. It's like, 'What's gonna happen there?'"
Thank you, Roseanne Roseannadanna.
ITEM 17: Behar is more intelligent than Never Trumper Rich Lowry, who wrote, "Self-obsessed Trump's Putin praise is morally bankrupt."
Speaking of morally bankrupt, Lowry never bothered to quote Trump in full, as Lowry spiked his column with a few words in quotes here and there.
Trump said, "I mean, he's taking over a country for $2 worth of sanctions. I'd say that's pretty smart."
And he said, "He was going to be satisfied with a piece and now he sees the weakness and the incompetence and the stupidity of this administration."
Dumping on Trump spared Lowry from having to admit Biden did this.
Putin did not take a square inch of other lands under Trump. Now Putin is about to take Ukraine with Georgia on his mind.
ITEM 18: The New York Post reported, "Ukrainian border guards defending a Black Sea island defiantly told an invading Russian warship to 'go f–k yourself' when asked to surrender and were killed when the warship opened fire."
They died like men.
The story said, "The Russians then reportedly bombarded the 42-acre island with barreled guns from the warship. They then bombed the island with aircraft."
That's an awful lot of firepower to kill 13 soldiers.
ITEM 19: John Hinderaker wrote, "I guessed wrong on this one. I thought Putin would bluff and bluster, and then cash in his chips. I thought the weak Western powers would agree to a partition of Ukraine, with the largely Russian-speaking Eastern provinces going to Russia, along with other considerations, unrelated to Ukraine, that would be more or less secret. But Putin invaded instead, and seems bent on conquering all of Ukraine and perhaps more besides.
"What made Putin so bold? A key factor no doubt was the weakness of Western leaders, pre-eminently the doddering Joe Biden. But the West's weakness is not a function of a few individuals. You likely have seen tweets that contrast recruiting ads for the U.S. Army, featuring cartoons and lesbians, with recruiting ads for the Russian and Chinese armies. The contrast is painful.
"Along the same lines, Russian generals no doubt have followed closely the introduction of Critical Race Theory into U.S. military training and have drawn appropriate conclusions about the cohesion of our armed forces. And of course there was the Afghanistan debacle."
Go woke, become joke, Ukraine broke.
ITEM 20: The Washington Examiner reported, "Secret Service says it can't find Hunter Biden travel records for 2010, 2011, or 2013."
Maybe he used the records for rolling paper.
FINALLY, I have hit the Merit Badge stage of my life.
As I was returning my shopping cart to Poca Food Fair in the rain last night, a 10-year-old boy told me he'd take it the rest of the way in. I am now the little old lady who needs help crossing the street.
Good lad. It was raining. May he get the merit badge with my blessing.
He also called it a buggy, which tells me two things. 1. Someday, he will tell someone to hold his beer. 2. He will know how to change a tire.
In the rain. In the dark. He'll call it a tar.