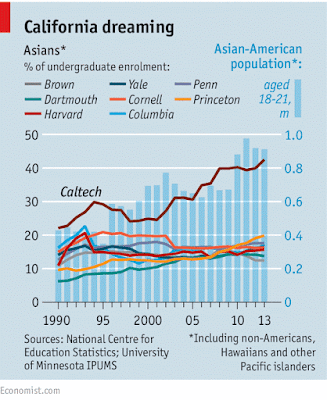 The Supreme Court's announcement that it will hear the case against Harvard's anti-Asian discrimination has lefties throwing in the towel. They know that affirmative action is terrible, racist and unconstitutional.
Unconstitutional acts result in failure because the Constitution is an excellent guide for good legislation. Ignoring the Constitution gave us separate-but-equal and 60 million aborted babies.
Affirmative action -- giving people preference based on their sex or color -- began in the 1970s. Colleges began lowering their standards for admission for black applicants. They said this was temporary discrimination to make up for past discrimination.
Its victims turned out to be Asian-Americans who worked hard, got good grades and were rejected because of the color of their skin.
The New York Times finally admitted this in a column by Jay Caspian Kang, "It's Time for an Honest Conversation About Affirmative Action."
That time was 40 years ago but no one dares call out lefty racism because of the risk of being called racist. Now one step ahead of the Supreme Court, NYT finally calls for a conversation.
By conversation, the left means lecturing everyone else.
After labeling the plaintiff's lawyer, Edmund Blum, as a racist, Kang wrote, "But it's also important to assess the specifics of the Harvard case. When excised from the context of Blum's crusade, they reveal a profoundly broken system that relies on obfuscation and misdirection, especially when it comes to the treatment of Asian applicants.
"Did Harvard discriminate against Asian students?
"This is a question with a both complicated and simple answer. On the one hand, proving that Harvard violated the legal standards set by earlier Supreme Court rulings on affirmative action is difficult, given both the amorphous nature of the admissions process and the intricacy and various contradictions in the law. As it stands now, colleges are allowed to consider the race of an applicant, but only to a limited extent and not in a way that resembles a quota system."
The Ivy League schools have a long history of capping enrollment for minorities. Harvard and others were quietly anti-Semitic in rejecting Jewish students in the 1920s and 1930s. They had to go to "lesser" schools. City College of New York (now CUNY) produced 12 Nobel laureates because of this.
Asian-Americans have Caltech.
The weather may be nicer in Pasadena, but racism should not go unchallenged and Edmund Blum dares to challenge it.
One of the ways Harvard rejects Asian-Americans is by weighing a student's likeability. If you dislike Asian-Americans, guess what? You give them low likeability scores.
It's like the Democrat Party's literacy tests to keep black people from voting in the South throughout the early 20th century.
But eventually the absurdity of racism ended the practice. And so it must end likeability scores and other nonsense.
NYT threw in the towel. Kang wrote, "At elite schools, affirmative action mostly serves an increasingly ethnically varied group of wealthy students and their families. As a result, the narrative around diversity in these places has been reduced to pure racial representation, which, while important enough, does not exactly fulfill the social mission that most people think is inherent to any affirmative action program — helping students whose families have suffered under generations of white supremacy. Anti-Asian discrimination, which I believe to be as clear as day, is one of the byproducts of all this balancing and weighting and obfuscation.
"Schools like Harvard have no one to blame but themselves. Their flimsy approach to 'diversity' and their desire to stay as academically exclusive as possible have created an indefensible system of racial nonsense that demeans not only its Asian and black applicants, but everyone else who has to play this absurd game.
"This, I believe, would be the honest starting point for conversations about affirmative action at elite schools."
The conversation should go like this: No.
Diversity reduces people to their color or their sex. It dehumanizes people. No more discrimination against Asian-Americans, whites, Hispanics, blacks, Indians or any other group.