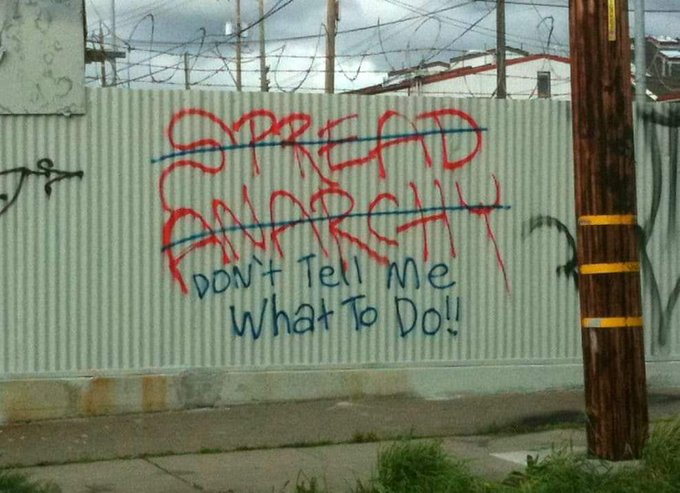 ITEM 1: CNN reported, "First on CNN: U.S. intelligence indicates Russia preparing operation to justify invasion of Ukraine."
Ah, yes, U.S. intelligence.
The same people who missed 9/11, told us Putin stole the election for Trump, and assured us it would be years before the Taliban took over if we left Afghanistan.
And the report is from CNN.
Cue the Sure Jan GIF.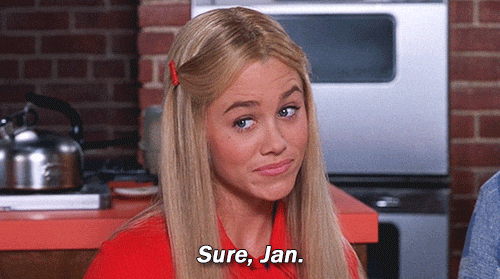 ITEM 2: The Daily Mail reported, "Nancy Pelosi's son Paul was involved in FIVE companies probed by the feds as shocking paper trail connects him to a slew of fraudsters and convicted criminals.
A shocking paper trail shows Nancy Pelosi's son, Paul Pelosi Jr.'s connections to a host of fraudsters, rule-breakers and convicted criminals
A DailyMail.com investigation can reveal that Paul, 52, was involved in five companies probed by federal agencies before, during or after his time there
He joined the board of a biofuel company after it defrauded investors, according to an SEC ruling, and whose CEO was convicted after bribing Georgia officials
Paul was president of an environmental investment firm that turned out to be a front for two convicted fraudsters, documents reveal
He served as vice president of a company previously embroiled in an investigation of scam calls that targeted senior citizens
A medical company Pelosi Jr. worked for was accused of testing drugs on people without FDA authorization, DailyMail.com can reveal
A source close to a firm Nancy's son worked for told DailyMail.com that Pelosi Jr. received $2.8 million of shares allegedly issued as part of a massive $164 million fraud in July 2016."
Everything Democrats falsely accused Trump of doing, they actually did -- including colluding with Russia to get that dossier that accused Trump of collusion.
ITEM 3: Dan O'Donnell reported, "Public Health Madison & Dane County has been forced to admit that it does not have any data supporting its county-wide mask mandate, which it has extended into next month.
"In December, a resident filed an open records request with the agency seeking any and all 'data showing...prevention of COVID-19 in Dane County only from mask wearing...how many cases of COVID-19 were prevented from transmission in Dane County from mask wearing,' and 'data showing how many...cases [of] COVID-19 would exist in Dane County if there was no mask mandate.'
"On Thursday, Public Health Madison & Dane County responded, indicating that it had no such data."
The public would be better served without public health departments handling covid because they are bureaucrats with MDs, not doctors. They should stick to restaurant inspections, where they actually do some good.
ITEM 4: Life News reported, "Kamala Harris Comes Unhinged When Asked if She Will be Dropped From Ticket in 2024."
Question: "Are we going to see the same Democratic ticket in 2024?"
After a long pause, Kamala: "I'm sorry, we are thinking about today. I mean, honestly, I know why you're asking the question because this is part of the punditry and the gossip around places like Washington, D.C. We're focused on what we need to do to address issues like affordable child care, what we need to do to ensure that – "
Focused on what we need to do?
That means we are not doing anything because we don't know what we need to do.
Whee!
ITEM 5: The Daily Mail reported, "Biden's woke Federal Reserve nominees: Economist married to a Democrat who wants to choke off oil and gas lending, Obama-era official who has written about the economics of lynching and professor who is expert on economics of poverty."
I don't want an expert on poverty.
I want an expert on getting rich because I know how to be poor.
ITEM 6: The Center Square reported, "Report: More than 50,000 illegal immigrants released into U.S. don't show for court hearings. ICE says it also doesn't have court information for an additional 40,000 individuals it's supposed to prosecute."
Biden turned ICE into Walmart greeters.
ITEM 7: The Census Bureau announced retail sales fell 1.9% in December.
Well, who shops for anything in December, right?
That followed a 0.2% increase in November.
Looks like Bidenflation will be lead to Bidenrecession.
Let's Go Brandon.
ITEM 8: The New York Times tweeted, "Enrollment at U.S. colleges continued to decrease a second year into the pandemic, even as vaccines became widely available. Total undergraduate enrollment has dropped by about 1.2 million students since the fall of 2019, researchers say."
Learn to HVAC.
ITEM 9: Metro News reported, "Just a day into the annual legislative session, West Virginia lawmakers started moving a bill that would ban abortions at 15 weeks, just like a Mississippi law under review by the U.S. Supreme Court."
Kayla Kessinger, R-Fayette, is in charge of the effort. She's 29 and will be old enough to run for governor when Jim Justice is term limited in 2024.
By the way, on Manchin, he was secretary of state 25 years ago. I see him as a more solid no vote on the Democrat elections bill than Romney, Murkowski or Collins. He wants no part of this ruse.
ITEM 10: The New York Post reported, "Baby Shark is the first YouTube video to cross 10 billion views."
That is more views than there are people on the planet.
Grandpa Surber approves.
The video. Doo doo doo doo doo doo.
ITEM 11: Breitbart reported, "House Democrats this week blocked a plan that would have required states to remove foreign nationals from voter rolls."
2023, a Republican Congress passes it. Biden vetoes.
2025, DeSantis signs it into law.
ITEM 12: USA Today reported, "Domino's CEO Richard Allison said the restaurant will change the count of wings and boneless chicken from 10 to eight pieces per order in its $7.99 carryout deal.
"Another change to the deal: it will only be available to order online."
Look for the media to spin this into Brandon helping Americans to diet.
ITEM 13: The Washington Examiner reported, "The number of homeschoolers in Virginia has increased by nearly 40% since 2019, making up about 5% of Virginia's total public school enrollment."
Parents are learning free education is not worth the price.
ITEM 14: The New York Post reported, "Over 50 NYC schools missing at least half their students since returning from winter break."
The story said Lydia Howrilka, "a veteran Brooklyn teacher said some kids are passing on class for now, at least in part, because so many of their regular teachers are out of action.
"'Kids see the sub for a few days and figure it's not real school and they check out,' she said."
Johnny may not read, but he ain't stupid.
ITEM 15: The New York Post also reported, "The suspected killer who allegedly gunned down a 19-year-old woman as she worked behind the counter at an East Harlem Burger King was busted by cops Friday for the cold-blooded slaying, police said.
"Winston Glynn, 30, — who previously worked at the same fast food join — was hit with with first degree murder and robbery charges, days after Kristal Bayron-Nieves was shot dead at the fast-food joint at East 116th Street and Lexington Avenue, cops said.
"Though Glynn worked in the past at the same Burger King where Bayron-Nieves was shot to death early Sunday morning, police don't believe he targeted her specifically."
He robbed the place. They gave him the money. He killed her.
New York needs to reinstate capital punishment.
ITEM 16: WND reported, "Mike Lindell says one of the nation's largest banks is moving to dump the nine businesses and charities he has founded in the wake of his success with MyPillow.
"Among them are the social media sites FrankSpeech.com and Lindell TV, and the Lindell Recovery Network, which helps people overcome addictions, Lindell said in an interview Friday with Steve Bannon's War Room podcast.
"Lindell has been banned by social-media platforms, and major retailers have stopped selling his products because of his efforts to expose fraud in the 2020 election through documentaries, symposiums and other activism."
BLM meanwhile thrives.
ITEM 17: The Norwegian Petroleum Directorate announced, "The combination of high production of oil and gas from a total of 94 fields, significant demand and high commodity prices led to a historically high level on the State's revenues from petroleum. Much of this is due to record-high gas prices.
"Record-high revenues from the Norwegian shelf- The Norwegian Petroleum Directorate expects stable, high production to continue over the next few years.
"Many new discoveries, as well as several new field developments in upcoming years together mean that production is expected to increase somewhat leading up to 2024, says Director general Ingrid Sølvberg."
Take advantage of the oil price surge?
You know Norwegians would.
ITEM 18: Matt Taibbi wrote, "Vaccine Aristocrats Strike Again. As yokel-bashing reaches impressive new heights, reports of yet another year of record profits and a widening wealth gap go unnoticed."
The post ended, "While the shame campaign has been a catastrophe as public health strategy, it has been effective as aristocratic misdirection, a way to keep the public's eyes off the vault. Maybe that's what it's for."
The shame campaign comes from people who oppose slut-shaming, fat-shaming, and now, pedo-shaming. The vaccine protects the sick and the elderly, but it is your choice, not mine or the government's.
Pfizer's profits are of no concern, but I do want to know where the money goes. Surely, Hunter gets a kickback. Why else would Biden do a mandate?
ITEM 19: The Truth About Guns reported, "Dick's Sporting Goods Admits Decision to Abandon Gun Sales Cost Shareholders $250 million in Revenue."
Meanwhile, 2020 and 2021 were record sales years for guns across the USA.
FINALLY, West Virginia Attorney General Patrick Morrisey reported, "Biggest case remaining before the Supreme Court this term is WV v. EPA.
"At stake, a simple proposition:
"Before a fed agency can regulate on an issue with such major political, economic, or social significance, it requires a clear statement of authority from Congress to act."
Oof.
Looking forward to seeing which way the chief justice's coin flips on this case.