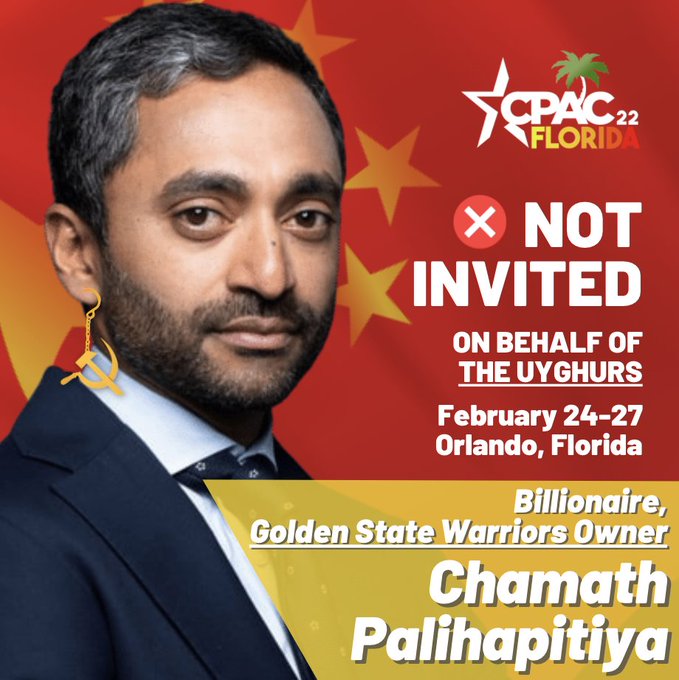 A moment of silence, please, on the first anniversary of the end of our constitutional republic. The installation of Biden behind the Resolute Desk was evil. His disastrous first year is the price we pay.
ITEM 1
: Biden held a press conference to tout his accomplishments in the past year.
He ate ice cream.
He tried to sniff the hair of a girl who will be a real heartbreaker five years from now when she turns 13.
And he didn't soil himself.
At least publicly.
Well, not twice then.
Via the Daily Wire, Fox host Jesse Watters called the press conference "a political field sobriety test — that he failed."
ITEM 2: The Hill reported, "Senate Republicans on Wednesday blocked a sweeping election bill, setting up a doomed push by Senate Democrats to try to change the chamber's legislative filibuster."
The filibuster bust failed thanks to Manchin and Sinema, who wore a red dress when she cast her vote.
Biden said, "I am profoundly disappointed that the Senate has failed to stand up for our democracy. I am disappointed — but I am not deterred."
He was in the Senate for 44 years -- 36 as a senator and 8 as the President of the Senate (which is a duty of the vice president) -- and he only discovered the filibuster this week?
Slow Joe.
ITEM 3: NBC reported, "An 11-month-old child was shot in the face while sitting in a car with her mother in the Bronx, a senior NYPD official told NBC New York.
"The shooting occurred on Valentine Avenue near East 198th Street in the Bedford Park neighborhood around 6:45 p.m. Wednesday, senior police officials said.
"The child and mother were sitting in the car when a shot was fired into the car, striking the infant in the left cheek, according a senior police official. A blood-stained pink baby jacket could be seen left in the street after the incident."
Mayor Cop has turned New York into Chicago.
ITEM 4: The Richmond Times-Dispatch reported, "Gov. Glenn Youngkin on Wednesday named Angela Sailor, a policy expert at the Heritage Foundation who has criticized school lessons on systemic racism in the U.S., as the state's new director of diversity, equity and inclusion."
The paper illustrated the story with a big picture of a male black Democrat state legislator.
Here is what Sailor looks like.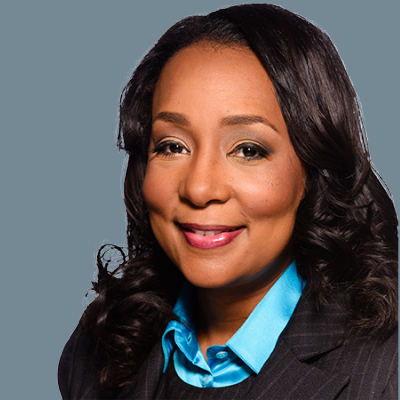 ITEM 5: Life News reported, "The Fort Myers Women's Health Center, a Florida abortion business that has operated since 1976, has permanently closed, making it the first announced closure of 2022. The Fort Myers Women's Health Center was an affiliate of the All Women's Health Centers, a chain of ten abortion facilities operating throughout Florida."
46 years of death ended.
ITEM 6: Rasmussen Reports announced, "12% of Likely U.S. voters rate Biden's first year in office Very Successful, while another 26% say his first year as president has been Somewhat Successful. 10% believe Biden has been Somewhat Unsuccessful during his first year in office, while 50% rate his first year Very Unsuccessful.
1,000 Americans still stranded in Afghanistan could not be reached for comment.
ITEM 7: PRNewswire announced, "The Congressional Caucus For the Advancement of Torah Values was recently inaugurated in Washington, DC by a bi-partisan group of Democrats and Republican congressmen and congresswomen.
"Caucus Co-chairs are Congressman Don Bacon (R -Nebraska District 2) and Congressman Henry Cuellar (D - Texas District 28)."
That's right.
The Torah Caucus will be co-chaired by Bacon.
ITEM 8: Zero Hedge reported, "Overwhelmed supply chains and truck driver shortages worsened when Canada imposed new border mandates prohibiting unvaccinated American truckers. With low vaccination rates among US drivers, Canadian supermarkets are already reporting rising food inflation and shortages of certain products, according to Bloomberg."
Eat your bananas and oranges, kids. People in Canada are starving.
ITEM 9: CNN reported, "Starbucks is no longer requiring employees to get vaccinated or submit to weekly testing, following the US Supreme Court's rejection last week of President Joe Biden's vaccine and testing requirement for large businesses.
"In a letter published on January 4, the coffee company recommended that its workers get vaccinated by February 9, in accordance with guidance from the Occupational Safety and Health Administration. Those who remained unvaccinated past that deadline would have had to submit to weekly testing, according to that early January note.
"But after the SCOTUS decision, Starbucks told employees that it would adjust its requirements."
So the news is Starbucks will obey the law.
ITEM 10: Sherman Cox tweeted, "Percentage of people who own investments outside their home
Australia — 33%
France — 19%
Sweden — 18%
United Kingdom — 12%
United States — 52%
"The USA unironically has the most collective ownership of enterprise of any Western country lol "
Stock ownership is the ultimate collectivism. And I am happy to say I am in that 52%, comrade. I own part of 500 companies.
Sadly, I own 0% of a Bentley. Mean old wife.
Maybe I can get a nice Volga Station Wagon.
ITEM 11: The Epoch Times reported, "Restrictions including COVID-19 passes, mask mandates, and work-from-home requirements will be removed in England, UK Prime Minister Boris Johnson announced on Wednesday. Johnson also suggested that self-isolation rules may also be thrown out at the end of March as the CCP (Chinese Communist Party) virus pandemic becomes endemic.
"Effective immediately, the UK government is no longer asking people to work from home. The COVID pass mandate for nightclubs and large events won't be renewed when it expires on Jan. 26. And from Thursday, indoor mask-wearing will no longer be compulsory anywhere in England.
"The requirement for secondary school pupils to wear masks during class and in communal areas will also be removed from the Department for Education's national guidance."
When did Ron DeSantis become King of England?
ITEM 12: Zero Hedge reported, "Illegal immigrants worried about having proper identification to fly can now use an arrest warrant as an alternate form of ID when presenting to airport security, according to a TSA letter obtained by the Daily Caller."
The Illegal Aliens Club Membership Card. Don't leave home without one.
ITEM 13: Variety reported, "Jeff Daniels is now the proud namesake of a tarantula-killing, hermaphroditic species of worm.
"Scientists at the University of California, Riverside discovered a rare new species of a worm that attacks and kills tarantulas. The research team dubbed the worm Tarantobelus jeffdanielsi after the actor, musician and producer, because Daniels' character in the 1990 horror-comedy film Arachnophobia saves a town from a deadly swarm of spiders."
Anyone can win an Oscar. It takes real good acting to get your own species of worm. Think about it. His performance was so impressive on young parasitologists that 32 years later, they remembered and honored him this way.
ITEM 14: Gallup's announced that the Democrats began 2021 with a 9-point edge over Republicans in votership, and ended the year with a 5-point deficit.
A reader wrote the "14 % swing boosts the GOP's ranks. I'm glad some Dems, most likely old Blue Dogs, are coming over seeing through the lies of the Progs.
"What concerns me, or am I mad, is will these new Republicans, because of their Liberal bent, elect RINOs in the primaries? Will these new GOPers become RINO and change the party over time?"
I hope not. And it likely won't be because the switch is based not on registration but on identification. And if you are not registered, you cannot vote in the primary unless you are an independent, but that is only in some states.
ITEM 15: MRC reported, "CBS Mornings co-host and former NFL player Nate Burleson took the climate change narrative to a whole new level as, during Wednesday's show, he cited the 'harsh reality' of climate change and the need for all of us 'to do our part' as it relates to the January 14 volcanic eruption and tsunami that hit the Pacific island nation of Tonga.
"To repeat, a network journalist — who made millions in the NFL — tied a volcanic eruption and subsequent tsunami to climate change. Worse yet, he even claimed they'll become 'more frequent.' And, when called out, he denied having said something untrue and may have copy-pasted the first result from Google Images of 'volcano climate change.'"
He was wearing glasses when he said it so he must know all about volcanos.
ITEM 16: The Daily Mail reported, "Mystery as FBI agents descend on Rep. Henry Cuellar's mansion in an 'ongoing investigation': Texas Democrat who slammed Biden and Harris over border chaos says he will fully cooperate."
The FBI used to be in law enforcement.
Now it is just in enforcement. They have dossiers in DC. As Chuck Schumer said, the intelligence community has 6 ways to Sunday to get you.