DeSantis kept the state open, and now the state is Republican.
ITEM 1
: The biggest news of the day comes from Russia's RT.
RT reported
, "Israeli Foreign Minister Yair Lapid has made it clear that his country can use force to curb Iran's nuclear development without informing US President Joe Biden."
That is the wildest change in U.S.-Israel relations in my lifetime, a complete reversal. This is Israel's Let's Go Brandon.
I don't blame Israel. Obama and Biden are anti-Semites on the order of Louis Farrakhan. Under Biden, Israel is treated like an enemy, and Iran as a friend.
Israel is alone against Iran now. It is sad. It pleases every dictator in the world, too.
ITEM 2: Biz Pac Review reported, "A massive snowstorm hit northern Virginia resulting in thousands of drivers being stranded on I-95 for many hours overnight, some abandoning their cars for shelter as liberals mistakenly blamed newly-elected incoming Republican Governor Glenn Youngkin for the disaster."
His term begins January 15.
Hopefully, the traffic jam will end by then.
But why do we blame politicians for the weather?
ITEM 3: Senator Tim Kaine was caught in the DC traffic jam for at least 19 hours.
The moment when Tim Kaine made it back to the Capitol pic.twitter.com/gVdbJeSW6Z

— Alan He (@alanhe) January 4, 2022
Props, baby. Props.
ITEM 4: The New York Post reported, "The pizza chain Little Caesars is bumping the price of its famous Hot-N-Ready pizza above $5 for the first time in a quarter-century, according to reports.
"The price of the promotional pie, which was first introduced in 1997 through advertising shaker boards, is increasing by 11% to cost $5.55. Up from its longstanding $5 price point, the new and improved version of the Hot-N-Ready pizza will now also come with 33% more pepperoni, Forbes reported."
So now at Little Caesar's, you get cheese, pepperoni, and Bidenflation.
ITEM 5: Republican Senator Ron Johnson tweeted, "Once again the COVID gods are attacking truth. I won't apologize for being in awe of creation or for the assumption that immunity from COVID infection might outperform immunity created in a lab.
"Unfortunately, the vaccines aren't as safe or effective as we hoped.
"The truth is, the fully vaccinated and boosted can get infected and are transmitting the disease. Biden and the COVID gods don't want people to know that, just like they ignored and sabotaged early treatment.
"Reality is dawning and they don't want to be held accountable. So they lie, distort, and cover up. They can't admit they've been wrong, because their mismanagement cost lives.
"They will use all their substantial power to divert attention away from their culpability."
I don't blame covid on the government.
I do blame the disastrous shutdowns on the government. Covid overwhelmed the medical bureaucracy. Rather than say, we don't know how to stop it, they pushed social distancing, masks, and staying indoors. Frankly, those nearly daily rides in my convertible helped me mentally and likely physically.
By the way, I had the top down and was riding around on New Year's Eve. They put heaters in a car for a reason.
ITEM 6: USA Today reported on its own poll. It said, "By nearly 4-to-1, 71%-19%, Americans say the nation's democracy is weaker than it was four years ago."
71% of Americans of all stripes believe democracy is weaker under Biden than it was under President Trump.
Small wonder USA Today buried that fact in Paragraph 18.
ITEM 7: Western Journal reported, "As Democrats and their mainstream media allies lather up to commemorate Friday's anniversary of the Jan. 6 Capitol incursion like it was the firing on Fort Sumter, House Republicans this week are accusing House Speaker Nancy Pelosi of deliberately stonewalling the release of information about her own role in the events of the day.
"And with the Democrats' hold on power in the House looking shaky ahead of this year's midterm elections, Pelosi's partisans should be getting nervous.
"While the committee's clear purpose is to smear former President Donald Trump and his supporters, the country might be getting a different view of how Pelosi and her party are actually operating.
"In a letter released Monday, Illinois Republican Rep. Rodney Davis, the ranking minority member of the House Administration Committee, called out Pelosi for refusing repeatedly over the past year to cooperate with their requests for information from House officers who answer directly to the speaker's office."
After their Keystone Kops (and deadly) performance a year ago tomorrow, Pelosi's Palace Guard needs a stem-to-stern overhaul. She won't rein them in. Maybe Republicans will.
ITEM 8: The Epoch Times reported, "Sen. Joe Manchin (D-W. Va.) says he is opposed to Majority Leader Chuck Schumer's (D-N.Y.) proposal to change Senate rules in order to pass legislation that would federalize elections, striking another blow to Democratic aspirations to overrule tightened election measures in state houses across the nation."
Manchin served a term as secretary of state of West Virginia. I believe that taught him the importance of fair and honest elections. He may cave on the BBB, but he likely will fight this one to his death.
ITEM 9: Via J.D. Rucker, Fox Business host Kennedy told viewers, "I recently had Covid… again. So the virus has once again become intensely personal, and now I'm pissed. Like many of you, I took all the recommended steps and took the necessary precautions, but like a fool I figured if I had been previously infected and vaccinated, well, I'd be safe."
Everything they said about covid is a lie. They sit on thrones of lies.
ITEM 10: NYT said, "Europe Plans to Say Nuclear Power and Natural Gas Are Green Investments."
The Eurocrats see the light.
It is either nukes or candles. Take your pick.
ITEM 11: The New York Post reported, "Sex offender named 'Pirate' sentenced for burning disabled woman."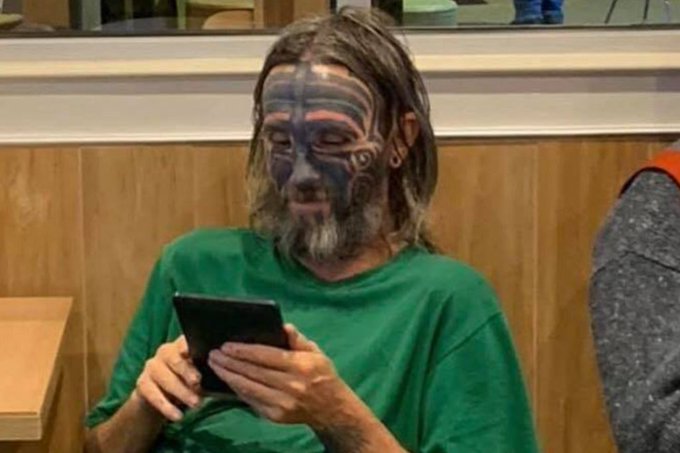 The story said, "An Idaho sex offender named "Pirate" was sentenced Tuesday to time served for burning a disabled woman with a cigarette.
"Pirate, who spent a year in jail before he was released last month, won't do any more time behind bars for the crime but was ordered to pay $515 as part of a plea deal, East Idaho News reported."
He legally changed his name from Daniel Selovich to Pirate.
This century sucks.
ITEM 12: The Wall Street Journal reported, "Walmart, Kroger Raise Prices of Covid-19 Test Kits, Retailers' price increases for hard-to-find BinaxNOW rapid tests follow expiration of deal with White House to sell them for $14."
The price is now $24 because Biden does not know the Art of the Deal.
ITEM 13: CNBC reported, "A record 4.5 million workers quit their jobs in November."
Please rise for our national anthem, as sung by Johnny Paycheck.
ITEM 14: Just the News reported, "Georgia authorities have launched an investigation into an allegation of systematic ballot harvesting during the state's 2020 general election and subsequent U.S. Senate runoff and may soon issue subpoenas to secure evidence, Georgia Secretary of State Brad Raffensperger confirmed to Just the News.
"Georgia law strictly prohibits third-party activists from picking up and delivering ballots on behalf of voters, a tactic called harvesting that liberal organizers have tried to get legalized in many battleground states without success. The U.S. Supreme Court this summer rejected Democrat efforts to overturn an Arizona law that outlawed harvesting in the battleground state.
"Raffensperger, who is seeking reelection in 2022, led a successful effort in 2019 to strengthen Georgia's prohibition against harvesting ahead of the 2020 presidential election, and defeated an effort by prominent Democrat lawyer Marc Elias to overturn the harvesting ban. Raffensperger also reviewed and rejected claims by former President Donald Trump of widespread fraud during the 2020 election in a series of contacts under investigation by a local district attorney in Atlanta and the Jan. 6 select committee in Congress."
I hope along with prosecution the investigation turns into a textbook for Republicans on how to harvest those votes.
ITEM 15: You don't need to know how a calendar works to be a Never Trumper.

Ralph Northam is the governor of Virginia. Glenn Youngkin will be sworn in on January 15.
ITEM 16: The Post Millennial reported, "The organizers behind the Women for America First 'Save America' rally that occurred on the morning of January 6, Amy and Kylie Jane Kremer, have sent a letter to Rolling Stone through their lawyer, demanding that the outlet retract false statements made about them in a November article."
Should have stuck to interviewing Disney pop idols, grandpa.
ITEM 17: The Epoch Times reported, "Oklahoma Bill Would Allow Parents to Remove Sexually Themed Books From School Libraries."
No porn in school libraries.
FINALLY, the Washington Times reported, "NASCAR has officially rejected Brandon Brown's 'Let's Go Brandon' sponsorship deal."
No surprise.
Gotta know how to turn left to drive in NASCAR.