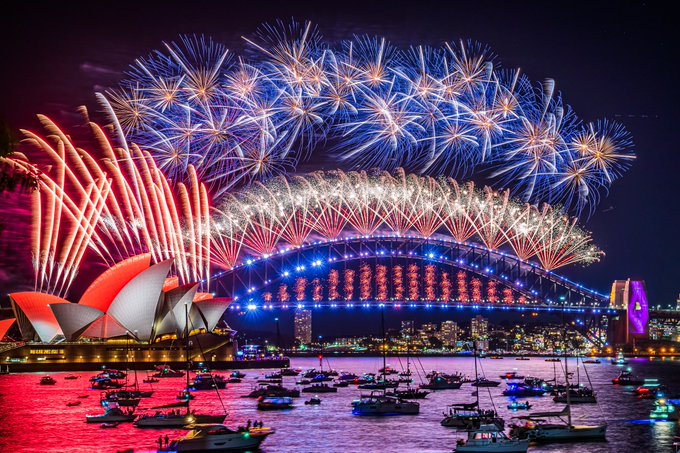 Happy New Year.
ITEM 1
:
The Federalist reported
, "CDC Now Treats Unvaccinated The Same As Un-Boosted, Just As DeSantis Predicted."
How safe is Florida?
AOC is spending her Christmas vacation there.
America has done well with presidents named Ronald.
ITEM 2: Alexandria Ocasio-Cortez tweeted, "Hasn't Gov. DeSantis been inexplicably missing for like 2 weeks?"
Fox reported, "Ron DeSantis accompanied wife to cancer treatment while critics claimed he was 'missing.'"
What a way to spend the holidays.
AOC's a woman with three names and no heart.
ITEM 3: Rasmussen Reports announced, "only 2% of American Adults rate 2021 one of the best years ever. Another 5% think it was an excellent year and 16% rate 2021 a good year. These numbers are dwarfed by the 48% of Americans who give 2021 a poor rating."
Fact-check: 2021 was the best year since 2020.
ITEM 4: Well, how much worse can things get?
This much.
An Axios poll showed 36% of Americans were fearful heading into 2021.
A year later, 54% are fearful heading into 2022.
ITEM 5: If you want to know what's wrong with Washington, read The Hill's "The 10 biggest news stories of the year."
The top story wasn't covid or inflation or the surrender of Afghanistan.
No. 1 was what the DC publication called, "The Jan. 6 attack on the Capitol."
Ah, the navel gazing. After dismissing riots in city after city in 2020 as "mostly peaceful protests," Washington clutched its pearls over a noisy protest inside the Capitol.
ITEM 6: Betty White's death on Friday at age 99 stunned everyone.
Especially the staff of People magazine.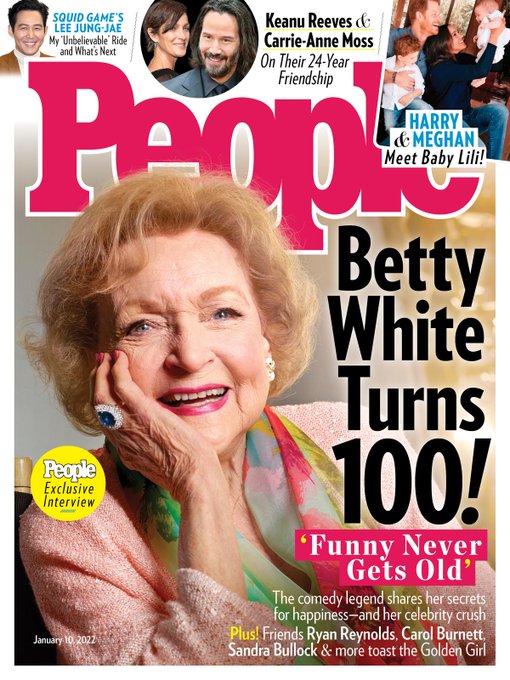 TV legend.
She also was a veteran of World War II.
ITEM 7: Just the News reported, "Citing the 'significant surge in cases and reduced effectiveness of existing therapeutics due to the omicron variant,' the New York Department of Health is directing healthcare providers and facilities to consider race and ethnicity in deciding who gets Pfizer and Merck COVID-19 treatment pills."
Remember the Tuskegee Syphilis Study.
Meanwhile, ABC reported, "New York governor declares racism 'public health emergency' amid new anti-discrimination legislation.
"The new policies will collect comprehensive data on marginalized populations."
If Governor Karen really wants to stop discriminations, she should start at her Department of Health.
ITEM 8: BBC reported, "Tesla is to recall more than 475,000 cars in the US, according to documents filed with the US safety regulator.
"The electric vehicle firm announced it was recalling 356,309 vehicles because of potential rear-view camera issues affecting 2017-2020 Model 3 Teslas."
The story also said, "1% of recalled Model 3s may have a defective rear-view camera."
Oh for pity's sake.
ITEM 9: Axios reported, "Record number of minimum wage increases set for 2022."
It's called inflation.
Government encourages it.
ITEM 10: National Review reported, "Alaska governor Mike Dunleavy accepted the endorsement of former president Donald Trump on Thursday, including Trump's condition that the Republican governor cannot endorse Republican senator Lisa Murkowski in her reelection bid in the state."
Trump's relevant. Never Trumpers aren't.
ITEM 11: USA Today reported, "A partnership between NASCAR driver Brandon Brown and a cryptocurrency coin named after the Let's Go Brandon meme, a coded vulgar insult of President Biden, appeared to be in limbo on the same day the deal was announced.
"Max Marcucci, a PR strategist who represents the racecar driver and Brandonbilt Motorsports, said NASCAR provided written approval of the car's paint scheme and sponsorship for the upcoming season of the Xfinity Series, NASCAR's second tier."
The "code" was written by an NBC reporter, which USA Today did not mention.
Also, USA Today made two typos in the two paragraphs mentioned. Usually I just quietly fix the errors because I make plenty of my own typos. But it just annoys me how incompetent newspapers have become. USA Today was never much of a newspaper but it was never this sloppy.
Tell the story straight and check your spelling.
ITEM 12: The Daily Wire reported, "Hillary Clinton Asked Twitter For Donations To The Clinton Foundation. It Didn't Go Well."
The best response was "Cattle futures not what they used to be?"
ITEM 13: Fox reported, "Washington state lawmakers introduce bill that would reduce penalties for drive-by shootings.
"Law would remove drive-by shootings as basis for enhanced murder charges."
The lefty loon legislator proposing this said, "it's clear that it was targeted at gangs that were predominantly young and black."
If this becomes the law, look for more young and black people to die from drive-by shootings because Black Lives Don't Matter to liberals.
ITEM 14: Politico reported, "Federal Deposit Insurance Corp. Chairman Jelena McWilliams on Friday unexpectedly submitted her resignation after the Trump appointee faced partisan strife at the bank regulator, in a move that will give Democrats control of the agency in the coming weeks.
"Her departure, effective Feb. 4, means that FDIC board member Martin Gruenberg will become acting chair, his third stint atop at the 88-year-old agency, which insures trillions of dollars in deposits at the nation's banks. It followed an attempt by Gruenberg and other Democrats on the agency's board to wrest control from McWilliams."
She chaired the board that oversees trillions of dollars and I never read her name in the media until she resigned.
Liberty dies in darkness, and the media provides plenty of shade for the government.
ITEM 15: Fox reported, "House Speaker Nancy Pelosi, D-Calif. and House Democrats had high hopes in early 2021 after she secured another term as speaker of the House along with a very narrow majority in the Senate and President Biden in the White House, but she has seen her power slip through the fingers of her once iron-clad fist.
"Political infighting between moderates and progressives compounded with nearly two dozen House Democrats announcing in 2021 they weren't running for reelection have hurt her image ahead of the 2022 midterm elections next November."
It's nice to start the new year with good news.
To lighten the mood, I suggest we call this year Twenty Tutu.