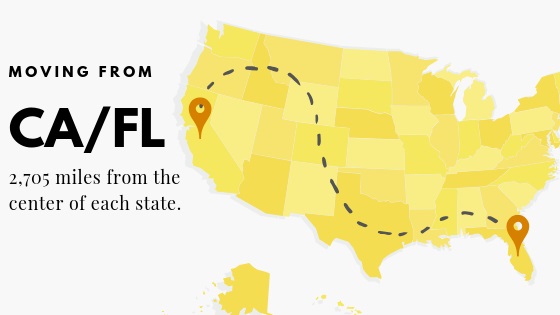 Due to their crappy laws (literally, because you can now poop in the streets of San Francisco) Californians are moving away in such number that UHaul is running out of trucks.
My belief is most of them are Republicans because for the first time in its 147-year history, Republicans outnumbered Democrats in Florida. The exodus from blue states to red ones has bolstered Republican numbers, not Democrat ones because Democrats are happy to live in their own filth.
Unfortunately, those crappy laws may be following them like toilet paper stuck on a shoe.
Republican state Senator Jim Boyd, a Baptist and native of Brandenton where he still lives, has introduced SB 1534, "Retail Theft; Prohibiting certain retail theft at multiple locations within a specified timeframe; providing exceptions; providing criminal penalties, etc."
Bloggers are calling it the Right to Steal bill.
His bill adds a paragraph to the anti-theft law, "Individually, or in concert with one or more other persons, commits five or more retail thefts within a 30-day period and in committing such thefts obtains or uses 10 or more items of merchandise, and the number of items stolen during each theft is aggregated within the 30-day period to determine the total number of items stolen, regardless of the value of such merchandise, and two or more of the thefts occur at different physical merchant locations. A person's theft of one or more food items with the intent to consume such items for the sustenance of himself or herself or another person under his or her care is not a theft violation for purposes of this paragraph."
And so the myth continues of criminals only stealing to feed their starving children. It is as if the government does not provide food stamps.
Lee Williams -- the Gun Writer -- wrote, "It's also one of the silliest bills most of us will ever see."
However, the bill is not the problem. That last sentence about food is.
SB 1534 is aimed at stopping the state from importing smash-and-grab shoplifting from California and other blue states.
Florida Politics reported, "Attorney General Ashley Moody is teaming up with state lawmakers to address the rise of organized retail theft in Florida.
"Amid a nationwide wave of smash-and-grab crime, Moody is urging lawmakers to review laws that prospectors use to target organized crime rings. The 2022 Legislative Session begins Jan. 11."
Indeed, it would do just that.
Florida Retail Federation President Scott Shalley said, "Organized retail crime has increased significantly over the last two years. Criminal gangs are stealing hundreds, thousands and sometimes millions of dollars of merchandise, and they're threatening the safety of our communities."
I don't know why that sentence was added to the bill. Maybe it is to fend off criticism that starving people will go to prison for trying to eat.
It is an unnecessary sentence.
As Faye Higbee wrote, "In the real world, some states simply have a threshold between felony and misdemeanor, and the police or courts decide to prosecute based on individual situations. But codifying shoplifting as a sort of right to steal, instead of allowing that leeway to determine a prosecution, sends the wrong message to shoplifters. Stealing a sandwich is one thing -- but the law states one OR MORE food items. They can do whatever they want and get away with it. This kind of legislation has not worked in places like San Francisco or Oakland -- ask any shop owners who must pay out of pocket for thieves who take whatever they want from the shelves."
Stealing is stealing. Stores aren't food kitchens offering free sandwiches. I am pretty sure a shop owner would help if asked.
And shop owners don't pay for the theft out of pocket. They raise prices. This is why ghetto stores charge so much. And if it keeps up, the shop owner eventually closes the store. The poor are the ultimate victims of theft.
Native Floridians like Jim Boyd should welcome Californians to their tribe, but they should be stalwart against importing California's failed policies.
As proposed, the bill would protect Louis Vuitton outlets from smash-and-grabs while stripping the ghetto stores of one protection.
The bill can easily fix that by deleting that sentence. As it stands, the level for felony theft in Florida is $750. Adding up all the thefts in a month is a good way to reach that $750 threshold, which would deter smash-and-grabs.