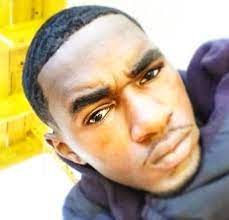 Breon Tre'Vaunt "Lucky" Gates, 27, was the first mass shooting death in 2022. He was one of four people shot in a New Year's Day in Kenosha, Wisconsin.
Yes, Kenosha. That Kenosha. The one BLM rioters tried to burn to the ground after police shot a violent black man who was trying to abduct 7 children.
Breon Gates died in the year's first a mass shooting, which is defined by Gun Violence Archive as a shooting in which there are 4 or more casualties. The gunman wounded 3 others in a 4 AM shooting in a sports bar.
Kenosha Police Lt. Joseph Nosalik told the Kenosha News, "We believe that everybody that was shot knows each other in one form or another. It's disappointing that still people choose to settle disagreements with guns other than with diplomatic conversation and critical thinking."
His obituary said, Gates "graduated from Waukegan High School, class of 2014. After high school he worked in the food service industry as a cook and baker. His hidden passion was baking, for his sunshine "mom", dad and sisters. He enjoyed being with his family and cherished being a dad and uncle. Lucky was always surrounded by music and marched to the beat of his own drum. Very mischievous and a big jokester, he was always out to play practical jokes on his sisters, family and friends. He was a young man filled with joy overflowing, awaiting the arrival of his son Breon Jr. next month."
In life, he had family and friends.
In death, he is just another black man gunned down likely by another black man. Roughly half the murders in this country are young black men killing black people. You never hear of them because to the media and liberals they are nobodies.
Ah, but Trayvon Martin, Michael D. Brown and Saint George Floyd are household names because they served a political purpose. These thugs were lionized by the media because they advanced the gun control and anti-police cause.
New York City put statues of Thomas Jefferson and Teddy Roosevelt in storage, but by golly, there's a shrine to Floyd in a park.
The BLM riots resulted in the deaths of thousands of black men because Black Lives Matter is a lie. These ghouls exploit certain deaths to advance policies that actually put black lives at risk.
The Gun Violence Archive recorded 27 mass shootings in the first 23 days of 2022. 29 people died mostly in black neighborhoods, including 10 in two mass shootings on Sunday.
This is in winter when gun murders are lowest. Wait till summer when the bullets will really fly.
The archive reported that the annual mass shootings between 2014 and 2019 ranged from 272to 419.
In 2020, gunmen committed 611 mass shootings.
Last year, 693.
We went from 15,473 gun murders in 2019 to 19,488 in 2020 to 20,788 last year.
Democrats blame covid. But gun suicides did not rise. There were 24,090 in 2019 and 24,090 last year. In 2020, there were 24,156 gun suicides.
No, the sudden rise in mass shootings in black neighborhoods is on BLM riots, the media that led and called them "mostly peaceful protests," and on the politicians who demonized the police.
Kevin Downey Jr. at PJ Media wrote, "I must say, the Democrats are masterful at making their voters hate Republicans even while liberal ideals are getting black people killed in record numbers, and turning blue cities into crime-ridden flea-pits."
More than a half-century ago, Elvis sang a song that sadly is still relevant today.
RIP, Breon Gates.