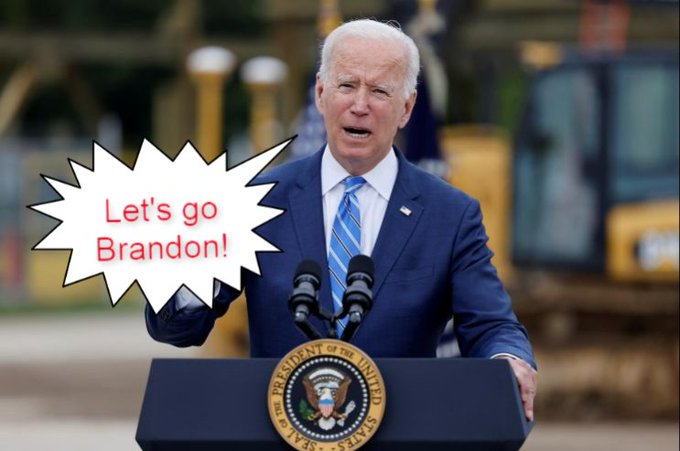 Only 7 more pretend-to-be-nice-for-Santa days left until Christmas.
ITEM 1
:
The Atlantic reported
, "The CDC's Flawed Case for Wearing Masks in School.
"The agency's director has said, repeatedly, that schools without mask mandates have triple the risk of COVID outbreaks. That claim is based on very shaky science."
All of the government's claims about covid are based on shaky science because none of the decision-makers are scientists. They are all bureaucrats. Even dumbass liberals can see it now.
ITEM 2: Freedom First reported, "An advisory panel to the U.S. Food and Drug Administration voted to grant emergency authorization to Merck's oral COVID-19 pill molnupiravir (Lagevrio) — but only by a narrow margin.1 The 13-to-10 vote speaks volumes about the panel's confidence in the treatment, as do the numerous concerns regarding efficacy and safety voiced by the panel."
Are you ready for the punchline?
"Placebo Outperformed Drug in Second Half of Trial."
I'm getting me some of that placebo. Bet it tastes good, too.
ITEM 3: The New York Post reported, "Torn apart during the Holocaust, this family spent decades separated until they finally reunited recently, thanks to the internet.
"While at the concentration camp Auschwitz during World War II, the Nazis separated a woman named Dora and her 2-year-old daughter, Eva. The pair would spend the rest of their lives searching for each other, but would never see one another again.
"After the war, Dora moved to the US and had two more daughters. Unbeknownst to her, Eva had survived the atrocities of the Holocaust, and was brought to Israel, where she was adopted and later taken to Britain.
"Both women have since passed away, but Eva's daughter, Clare Reay, was miraculously able to reunite herself with the two children Dora had in the US after her son bought her a MyHeritage DNA test."
The Internet is like Pandora's Box. It opened the world to unimaginable evils. But it also gave us some humanity and hope.
ITEM 4: The Indian Express reported, "North Korea has banned its citizens from laughing, drinking and shopping from Friday onwards as part of the 11-day mourning on the 10th anniversary of former leader and Kim Jong Un's father, Kim Jong-il."
And Dave Chappelle thinks he has it bad.
ITEM 5: Nicholas Sandmann tweeted, "At this time I would like to release that NBC and I have reached a settlement. The terms are confidential."
Good triumphs over evil.
ITEM 6: Speaking of evil.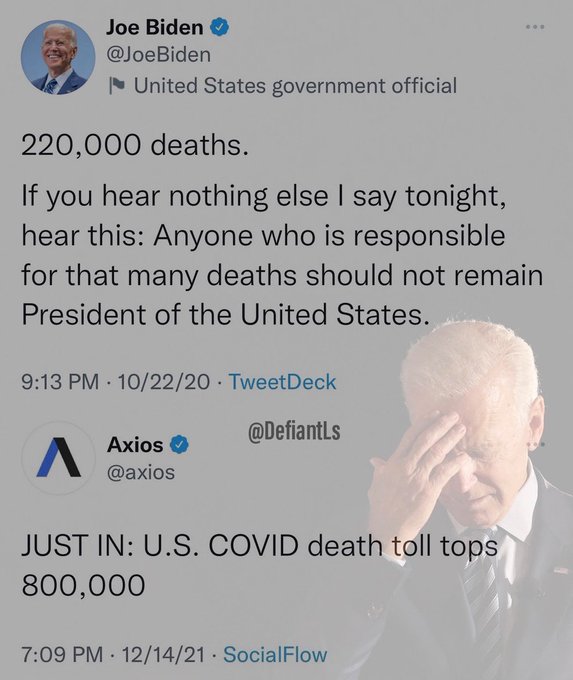 Democrats say anything to get elected because no one ever holds them accountable for what they said in the campaign.
ITEM 8: The New York Post reported, "The New York Times has fired an editor at its Wirecutter website for leaving expletive-laden voicemails with a gun rights organization last month.
"The outlet announced the dismissal of Erin Marquis Friday, more than two weeks after she first made headlines for her rage following the Nov. 30 school shooting in Oxford, Mich. that left four students dead."
She attacked Great Lakes Gun Rights, a Michigan state affiliate of the National Association for Gun Rights. The group went public with what she said.
Sunlight is the best disinfectant.
ITEM 9: The Wall Street Journal reported, "Biden Administration Considers Sending Ukraine Military Equipment Once Bound for Afghanistan."
In totally unrelated news, Hunter just sold 10 paintings to a secret admirer in Kiev.
ITEM 10: Sean Hannity reported, "Fauci Wants Officials to Use the Word 'Requirement' Instead of 'Mandate.'"
Fauci couldn't cut it as a doctor so he's trying to see how good a dictator he can be.
ITEM 11: Yahoo Sports reported, "Remember Bishop Sycamore? The high school football team no one had heard of that lost 58-0 to IMG Academy in a game that was somehow broadcast on ESPN? The game took place in Canton, Ohio, in August, and on Friday, the Ohio Department of Education released the report from its months-long investigation of the school.
"Turns out it's not a school at all. In the 41-page report, investigators determined that Bishop Sycamore 'is not a school as it purports on paper to be.' They couldn't confirm basic facts about the school, like its actual location or the names of any of its teachers — things you typically need to be considered a school."
Its initials are BS.
ITEM 12: The Daily Wire reported, "Biden Admin Announces Posthumous Medal Of Honor — For Living Recipient Standing In Room."
At that point the honoree, Master Sergeant Earl Plumlee, asked himself, what does Biden know that I don't know?
ITEM 13: Via Citizen Free Press, Roger Stone appeared before the January 6 Inquisition.
He pleaded the Fifth Amendment to every question.
Like a boss.
ITEM 14: Fox reported, "Fentanyl overdoses become No. 1 cause of death among US adults, ages 18-45: 'A national emergency.'"
Fentanyl. The other death threat spreading from Red China.
ITEM 15: Breitbart reported, "The establishment media's online readership has reportedly collapsed without the aid of Donald Trump's America First presidency.
"The Hill, Washington Post, New York Times, Politico, Wall Street Journal, CNN, and Vox Media have lost a large percentage of monthly unique visitors since Trump led the nation, according to Comscore data cited by the Journal.
"'Newspapers, television, all forms of media will tank if I'm not there,' Trump predicted in 2017, 'because without me, their ratings are going down the tubes.'
"Politico's readership has reportedly declined the greatest amount at 48%. The Post's page views are reportedly fewer by 28%, followed by the Times at 15%, then the Journal and Vox Media at nine percent.
"As Trump is canceled on Twitter and Facebook, reducing his ability to immediately create a headline for the establishment media to print, the amount of the Post's digital subscribers has reportedly declined by nearly 300,000."
Meanwhile, my readership remains steady at a more than a million pageviews a month. I find not lying helps.
FINALLY, Zero Hedge reported, "Global Coal Power Demand On Track For Record As Green Energy Transition Crumbles."
The story said, "There's no question that the 'greenification' of the global economy has returned many industrial countries to coal in 2021. New data from the International Energy Agency (IEA) shows that the amount of electricity generated worldwide from coal is on track to hit a record high.
"IEA's Coal 2021 report says global power generation from coal soared 9% in 2021 to an all-time high of 10,350 terawatt-hours. The rebound comes amid a rash of green policies and stupid political choices, such as decommissioning oil and gas-fired power plants and fossil fuel exploitation projects, ironically resulting in an energy crisis worldwide."
West Virginia has plenty of coal left.
Sadly, Washington has shackled its coal mines.