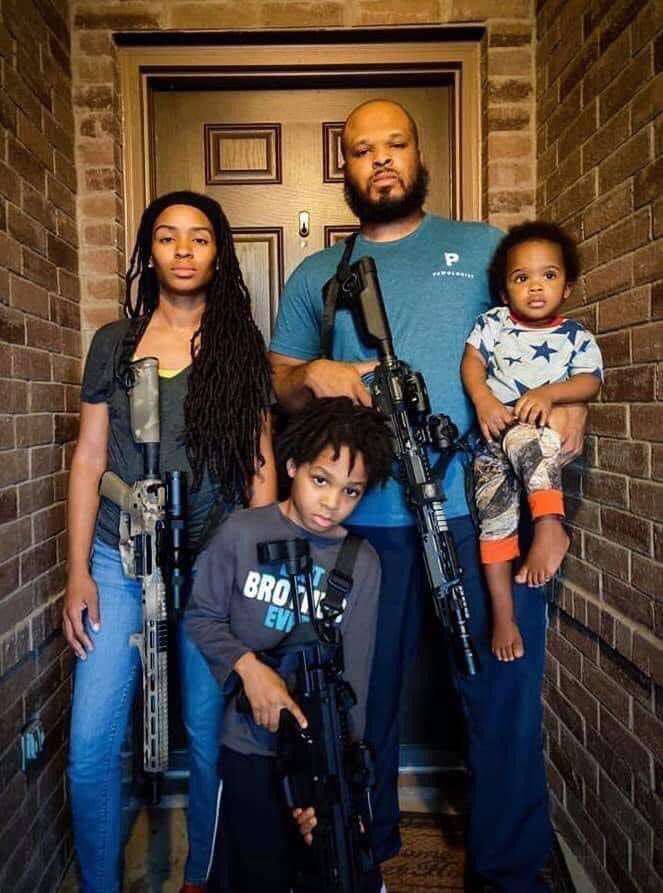 TWIT OF THE DAY: Asha Rangappa, former FBI agent and now a CNN talking head, tweeted, "If there were black or brown families all posing with guns in front of their Christmas trees on social media, do you think these same GOP reps would be celebrating it as 2nd Amendment freedom, or using it to fear monger about a race war or invasion or some such?"
My readers are too intelligent to be liberals.
ITEM 1: Farmland Australia reported, "Australian wheat crop upgraded to a bin bursting record of 34.429 million tons."
It is springtime in Australia, the world's 6th largest producer of wheat. Of course records should be set. Carbon dioxide is at a modern high, which helps plants grow.
Record production should help ease inflation.
More carbon dioxide, please.
ITEM 2: Reuters reported, "U.S. investment bank JP Morgan predicted on Wednesday that 2022 will mark the end of the coronavirus pandemic and see a full global economic recovery.
"The bank's outlook report for next year said new vaccines and therapeutics would result in a 'strong cyclical recovery, a return of global mobility, and a release of pent-up demand from consumers.'
"Marko Kolanovic, its Chief Global Markets Strategist & Co-Head of Global Research, said the bank expected the U.S. S&P 500 to rise nearly 8% to 5050 points, emerging market stocks to surge 18% and 10-year U.S. Treasury yields -- a key driver of global borrowing costs -- to rise to 2.25% by the end of 2022."
This is terrific news.
But that 8% forecast will seem disappointing. The S&P 500 is up 26% so far this year.
If Republicans think the midterm will be a cakewalk, beware. Biden has the backing of the Deep State. They have no qualms about circumventing democracy or the Constitution to maintain their power. A good economy after a couple of years of a lockdown will seem like manna from heaven.
ITEM 3: AP reported, "Saudi authorities have conducted their biggest-ever crackdown on camel beauty contestants that received Botox injections and other artificial touch-ups, the state-run Saudi Press Agency reported Wednesday, with over 40 camels disqualified from the annual pageant."
Nancy Pelosi hardest hit.
ITEM 4: The Smollett case has gone to the jury. No verdict yet.
Melina Abdullah, director of BLM Grassroots, issued a statement, which read in part, "In our commitment to abolition, we can never believe police, especially the Chicago Police Department (CPD) over Jussie Smollett, a black man who has been courageously present, visible, and vocal in the struggle for Black freedom. While policing at-large is an irredeemable institution, CPD is notorious for its long and deep history of corruption, racism, and brutality. From the murders of Fred Hampton and Mark Clark, to the Burge tortures, to the murder of Laquan McDonald and subsequent cover-up, to the hundreds of others killed by Chicago police over the years and the thousands who survived abuse, Chicago police consistently demonstrate that they are among the worst of the worst. Police lie and Chicago police lie especially."
Abolition?
Slavery ended 156 years ago,
Her hatred and ignorance are so malodorous, you can just Smollett.
ITEM 5: John F. Trent reported, "Wil Wheaton Calls Dave Chappelle A Bigot And Piece Of S*** After Netflix Announced The Comedian Will Headline 'Netflix Is A Joke Festival.'"
Celebrities would rather talk about Dave Chappelle than they would Jussie Smollett. One observed that you can kill a black man and stay on stage, but if you offend gays, watch out. He cited some rapper who killed a black man in a Walmart.
Well, one celebrity did point out Smollett's story never made sense.
That celebrity was Dave Chappelle. Really worth watching.
ITEM 6: The Daily Beast reported, "Over the past few years, Jordan Klepper has become best-known for embarrassing Trump fanatics all across America in his role as a roving Daily Show correspondent. This week, he broke the mold to train his lens on an unexpected target: anti-vax progressives.
"'The discussion around vaccines and mandates tends to pit red state versus blue,' Klepper began in his newest segment. 'But I had heard there was vaccine hesitancy in the elitist of the elite blue corners of the U.S.' So with that in mind, he headed to Southern California and immediately found himself in the middle of an anti-vaccination protest full of people who didn't want to be labeled anti-vaxxers."
Do they include Kamala Harris? She said in 2020 that she would not take a Trump vaccine.
ITEM 7: Eat This, Not That! reported, "5 Grocery Items Plummeting in Supply."
They are Wine and Spirits, Chicken Tenders, Maple Syrup, Fresh Produce, and Cream Cheese.
Things are so bad, Canada dipped into its Strategic Maple Syrup Reserve.
We need a Strategic Bourbon Reserve.
ITEM 8: CNN reported, "Australia, the United Kingdom and Canada will join the United States in a diplomatic boycott of the 2022 Beijing Winter Olympics, the leaders of the three countries said Wednesday.
"Speaking at a news conference in Sydney, Australian Prime Minister Scott Morrison said the government would keep its official representatives at home, although Australian athletes will still attend the Games in February."
Inflation? Check.
Shortages? Check.
Olympic boycott? Check.
President Peabody and VP Sherman set the Wayback Machine to 1979.
ITEM 9: The Epoch Times reported, "The House of Representatives late Wednesday passed legislation to ban all goods from China's remote northwestern region of Xinjiang over concerns about forced labor.
"The Uyghur Forced Labor Prevention Act, which passed the Democrat-led chamber by an overwhelming vote of 428-1, now heads to the Senate. It would need to pass the Senate and be signed by President Joe Biden to become law.
"Rep. Thomas Massie (R-Ky.) was the only lawmaker who voted against the measure."
This marks the first time Democrats voted against slavery.
I am for boycotting everything Red China.
No more trade.
No more exchange students.
No more Milley calling Red Chinese generals.
ITEM 10: CBS 58 reported, "A relative of Milwaukee Common Council President Cavalier Johnson has been accused of a brutal attack at the Waukesha Public Library.
"Tuesday, Nov. 30, an 87-year-old woman told police she was robbed and had her car stolen while she stopped at the library.
"Police tracked down the car and arrested a 14-year-old boy after a chase on foot. Later, they learned a knife was used to rob the elderly woman and that she was sexually assaulted."
Johnson is black.
As council president, he defunded the police.
Now we know why.
ITEM 11: Fox reported, "Former Trump Chief of Staff Mark Meadows is suing the January 6 congressional committee in response to their imminent move to hold him in criminal contempt.
"Meadows filed legal action against House Speaker Nancy Pelosi and members of the committee on Tuesday in response to being subpoenaed, Fox News has confirmed, as they attempt to investigate the January 6 Capitol Hill protest that turned violent and has led to criminal charges against dozens of Trump supporters."
He cooperated but a show trial is a show trial.
Notice how Fox spun it as a protest that turned violent. No, it was a protest that saw Capitol Police Lieutenant Michael Byrd shoot and kill an unarmed woman.
ITEM 12: Hillary gave what she said was what she wrote for her victory speech in 2016.
Via Hot Air, Hillary wrote, "My fellow Americans, today you sent a message to the whole world. Our values endure. Our democracy stands strong. And our motto remains: e pluribus unum. Out of many, one.
"We will not be defined only by our differences. We will not be an us versus them country. The American dream is big enough for everyone. Through a long, hard campaign, we were challenged to choose between two very different visions for America. How we grow together, how we live together, and how we face a world full of peril and promise together.
"Fundamentally, this election challenged us to decide what it means to be an American in the 21st century. And for reaching for a unity, decency, and what President Lincoln called 'the better angels of our nature.' We met that challenge."
Whether she wrote it in 2016 or 2021, it is a pretty good summary of the situation. By electing Donald John Trump over a crooked socialist, America met Lincoln's challenge.
Allahpundit said we didn't. Sigh. Never Trumpers are bores.
ITEM 13: Mike Miller reported, "Mom Says California School Bribed Kids With Pizza, Vaccinated Her 13-Year-Old Without Her Consent."
Sue.
ITEM 14: Breitbart reported, "A Safeway in San Francisco's Castro District is taking the law in its own hands by fortifying the outlet to reduce the surge in shoplifting.
"'This Safeway is getting weirder and weirder,' a shopper said as he walked through newly installed security gates at the entrance of the store.
"The security gates let customers enter the store but shut quickly behind them to prevent people entering to shoplift from dashing past them."
Call it the Loot Hotel. Looters go in but they can't get out.
ITEM 15: The Milwaukee Journal Sentinel reported, "The driver accused of killing six people at the Waukesha Christmas Parade last month faces new charges of trying to intimidate a woman he was charged with running over about three weeks earlier."
By "a woman," the newspaper means the mother of his daughter.
The story said, "Darrell E. Brooks Jr., 39, was free on $1,000 bail from that Milwaukee County case when authorities say he intentionally drove into the parade on Nov. 21, striking and injuring dozens of participants and spectators.
"Alarm over why Brooks was free on just $1,000 bail in the Milwaukee County case prompted a deeper look. He had been charged Nov. 5 with recklessly endangering safety, bail jumping, and three misdemeanors, including domestic violence battery and disorderly conduct."
The story also said, "She suffered a dislocated left leg and broken right ankle. Brooks was driving the same red Ford Escape that was seen later tearing through the Waukesha parade."
In between the two drives, he was in jail for 10 days. He called her to harass her. From jail. Despite a court order not to contact her.
Why did deputies allow him to call her?
This is a strange case that should be publicized nationally. Milwaukee has a crime problem and authorities side with the criminals. See Item 10.