There is nothing to buy under Bidenomics.
ITEM 1
:
Via Kane at Citizen Free Press
, Bill Kristol tweeted, "A big spending bill with many new programs has failed in the Senate. Not the end of the world.
"Biden is still president. Democrats still control the Senate. Republicans are still a threat to democracy. Progress can still be made in many policy areas. Keep calm and carry on."
Fred Barnes now knows how Kris Jenner felt when her husband came out as a woman.
ITEM 2: Kristol's plan was simple. Sabotage Trump's presidential campaign and after the debacle, the Weekly Standard would be the voice of the new Republican Party.
The Weekly Standard no longer exists.
ITEM 3: CNBC reported, "Former President Donald Trump and his company filed a federal lawsuit Monday in an effort to block New York state Attorney General Letitia James from continuing to investigate his business.
"James' civil probe of the Trump Organization is focused on claims that the company misstated the value of certain real estate assets to obtain favorable loan and insurance rates, while lowering its tax obligations. Trump's former personal lawyer Michael Cohen originally made those claims in testimony to Congress.
"The attorney general's investigation is mirrored by a criminal probe being conducted by the office of Manhattan District Attorney Cyrus Vance Jr.
"The suit comes nearly two weeks after news that James was seeking to question Trump under oath on Jan. 7 in a deposition for her investigation.
"Ronald Fischetti, a lawyer representing Trump in the New York investigations, told CNBC in a phone call Monday morning that they plan to file a motion to quash that deposition sometime soon after Christmas."
Enough is enough.
The harassment must stop. No one should be under constant investigation like this. Republicans must make Biden, Obama and Clinton pay by investigating their decades of political corruption.
ITEM 4: Politico reported, "Sen. Joe Manchin (D-W.Va.) and President Joe Biden spoke Sunday night after a major blowup in negotiations around the president's domestic agenda, three people familiar with the call told Politico.
"The conversation ended with a sense that negotiations would, in fact, resume around the Build Back Better Act in some form in the new year. The tone of conversation was cordial and it was agreed that they would speak again on legislative priorities.
"White House staff had given Manchin a heads-up on Thursday that the president was soon to put out a statement accepting a delay in the Build Back Better Act and that it was going to mention the West Virginia senator by name. Manchin objected, asking that either his name be left out or that he not be alone because his family had already been the target of abuse and he didn't want to be singled out."
Manchin delayed the inevitable. The people who ponied up a billion to elect Hillary and another billion to elect Biden will get their trillion-dollar gift, and there will be a welfare state.
ITEM 5: The New York Post reported, "Woman catches husband kissing his mistress on home doorbell camera."
Half the husbands who read that story are disconnecting their doorbell cameras today.
ITEM 6: Techno Fog reported, "It's official: Durham is investigating the Clinton Campaign."
This special investigation is basically his personal gravy train. Some assistant deputy clerk will get indicted. Maybe.
ITEM 7: She never complained about this when Byrd was in the Senate.
Her native state, Hawaii, has fewer people than West Virginia.
She now lives in California, where people poop in the streets and raid stores with impunity. I'll stay in West Virginia, thank you.
ITEM 8: Rasmussen announced, "Crime: 68% Of Voters Say It's Getting Worse."
Crime is so high, even Democrats are complaining.
ITEM 9: Why do they call Brian Stelter potato?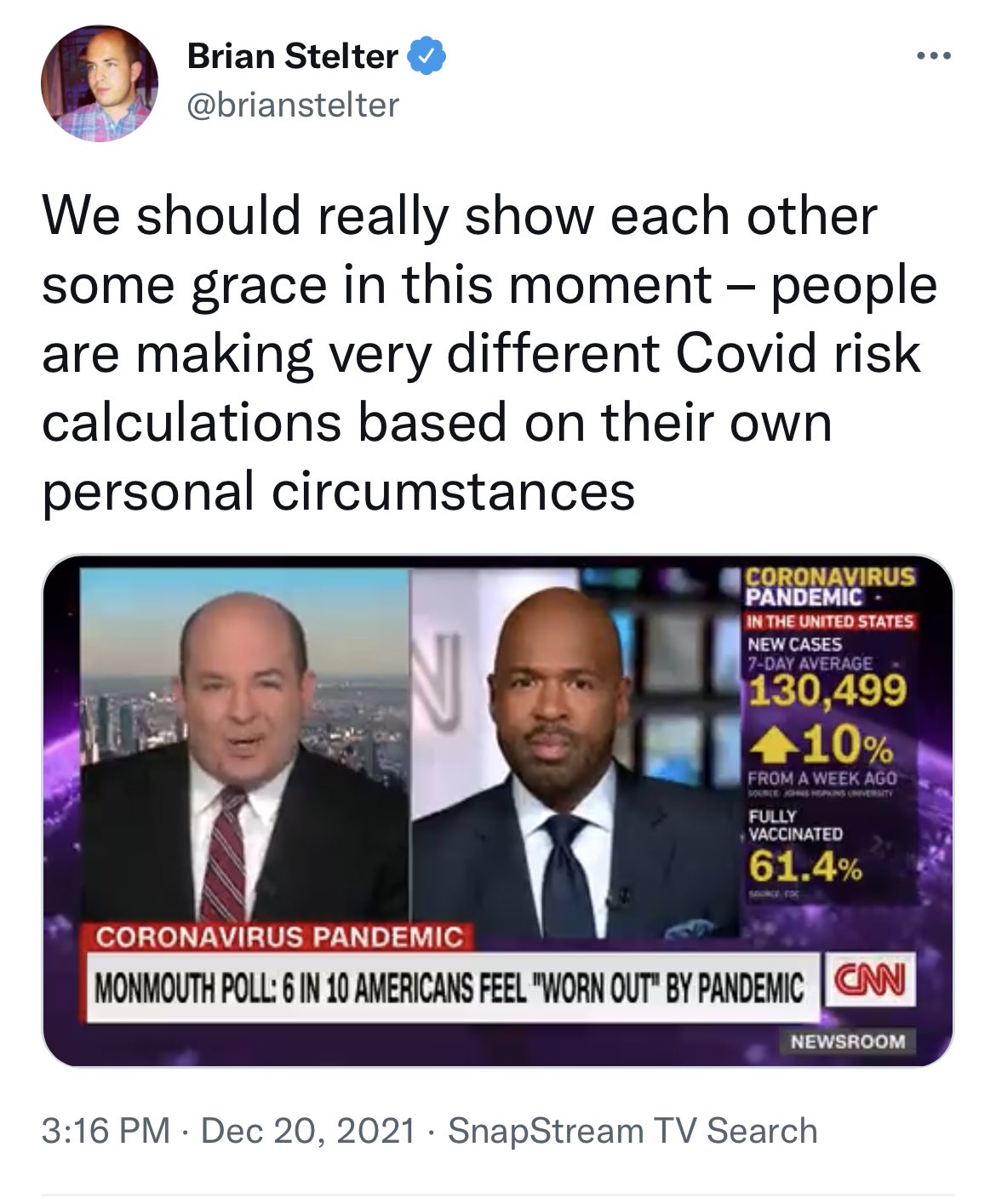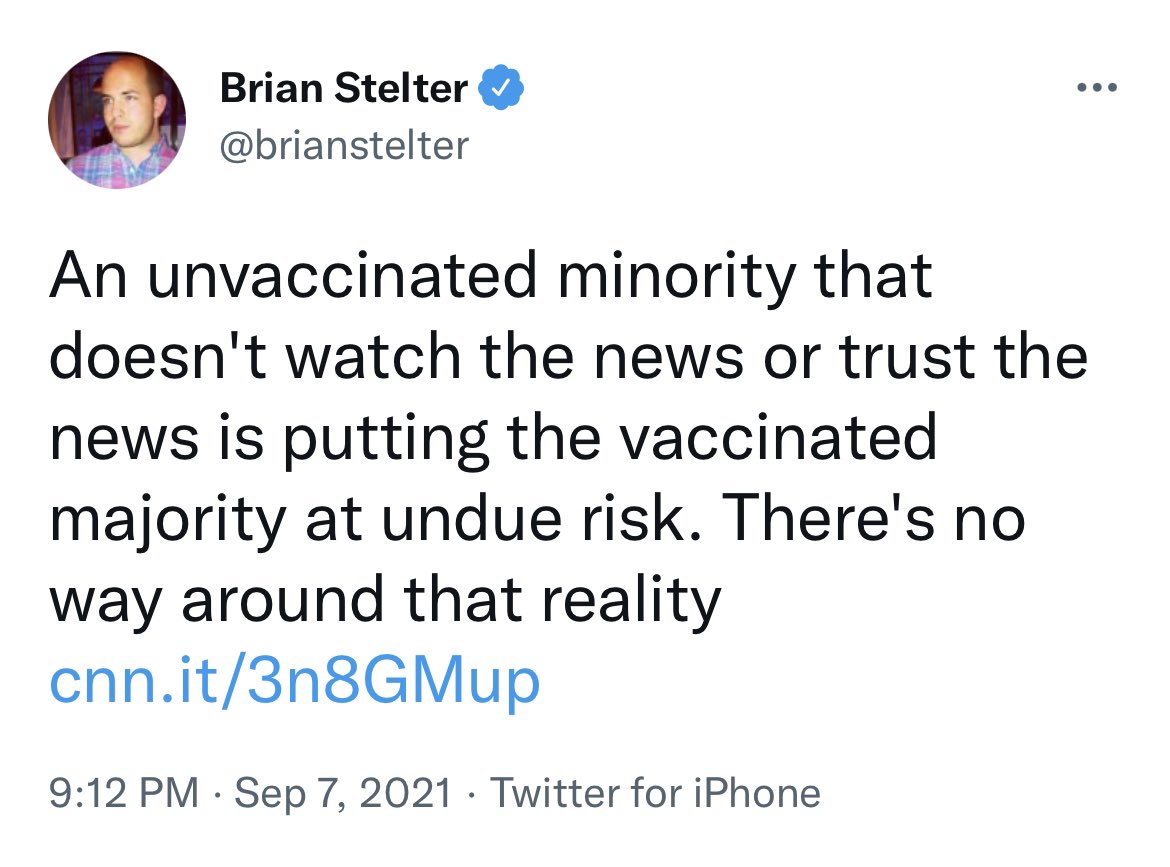 Potatoes are useful. They are versatile. And they don't discriminate against minorities.
Biden failed on covid so the media makes people who ignored his bad advice a scapegoat for him.
ITEM 10: ABC said, "Sen. Joe Manchin suggests Child Tax Credit payments would be used to buy drugs."
It's gossip.
The story began, "Sen. Joe Manchin, D-W.Va., privately questioned whether parents would misuse Child Tax Credit payments to buy drugs, according to three sources familiar with his comments."
There is no direct quote.
Buried in Paragraph 11 was this statement from Manchin's office, "Senator Manchin has made clear he supports the Child Tax Credit and believes the money should be targeted to those who need it most. He has also expressed support for a paid leave program that has a dedicated, sustainable funding mechanism."
By the way, some parents will use the money to buy drugs.
ITEM 11: Zero Hedge reported, "Fox News host Tucker Carlson on Monday blasted CNN for what he called a pedo outbreak, after not one, but two recent busts involving CNN producers who have been accused of child molestation."
That was the lead paragraph. The next four quoted what he actually said: "One of them is a man called John Griffin, who was just indicted by a federal grand jury for attempting to "induce minors to engage in unlawful sexual activity.
"Then just days after that story, Project Veritas exposed another creep at CNN. They published graphic text messages and video of a CNN producer fantasizing about molesting a child.
"Project Veritas said the producer also allegedly sought explicit photographs of that child.
"As of today there are more accused pedophiles at CNN than Americans who have died of the so-called Omicron variant."
Zero Hedge used actual quotes of his actual words instead of third-hand reports from anonymous people.
Zero Hedge practiced journalism. ABC did not.
ITEM 12: The Epoch Times reported, "A federal judge in Missouri has issued a temporary hold on the Biden administration's COVID-19 vaccine mandate for federal contractors in 10 U.S. states while litigation plays out."
Is he a Trump judge? No.
A Bush judge? No.
A Bush the first judge? No. No. No.
He is a Ford judge.
ITEM 13: Politico reported, "Rep. Stephanie Murphy, a leading voice of House Democrats' moderate wing, announced Monday she won't seek re-election next fall in another stinging loss for her party.
"The Florida Democrat — who flipped a GOP-held battleground seat in 2016 and helped write the party's playbook for its House takeover two years later — said she is leaving the Hill to spend more time with her family, including her two school-aged children."
I hope she does spend more time with her kids.
She is the 21st Democrat in the House to throw in the towel so far. Albio Sires of New Jersey became No. 22.
That's 22 down with 199 left to go.
ITEM 14: Trending Politics reported, "If GOP Wins House In 2022 Midterms – Minority Leader McCarthy Plans 7 Investigations Into Biden Admin On Day 1."
They did it to Trump, do it to them harder.
Impeach Biden 7 times and his veep at least once.
ITEM 15: Bearing Arms reported, "With Gov. Ron DeSantis seemingly on board with the idea of dropping the requirement that legal gun owners in Florida obtain a government-issued license before exercising their right to bear arms, the prospects of Constitutional Carry becoming law in the Sunshine State are now high enough that we're starting to see the media freakout over the prospect begin in earnest.
"This weekend, the Sun-Sentinel newspaper had a big feature on the impending fight over permitless carry, and while they note that similar legislation has been filed in recent years only to quietly die in committee, this year the momentum behind the movement appears to be having an impact."
Vermont was the first state to not require a permit to carry a gun. It never did.
Now 21 states don't.
Freedom rocks.
And Glocks.
ITEM 16: Breitbart reported, "President Joe Biden has experienced a tremendous drop in support among the younger demographic — those under the age of 30 — since taking office, a YouGov/Economist survey found."
The Fuck Joe Biden chant turned 18-29 voters from his best supporters into his biggest detractors.
And it was truly a grassroots effort that began in the student sections at college football games.
ITEM 17: A reader liked this obituary.
I laughed and laughed and laughed some more.
FINALLY, I will post on Christmas Day because it is on a Saturday and not a Sunday. I only take Sundays off.